Frontpage Deal


4GB SanDisk Sansa Clip Zip MP3 Player (Refurbished) $20 + Free shipping (expired)
Buy Now ►
Deal Fisher via eBay
has
4GB SanDisk Sansa Clip Zip MP3 Player (Refurbished)
for
$20
+
free shipping
. Thanks DJ3xclusive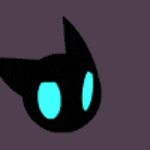 Original Post
Built-In FM Radio, Stopwatch, and Microphone
The Sansa Clip Zip MP3 player has an integrated FM radio receiver, which lets you enjoy your favorite stations when you're commuting or exercising. You can use the built-in stopwatch to time your workouts and the convenient microphone to record yourself or your friends.
Full-Color Display with Graphical Interface
With its 1.1-inch color display and intuitive graphical user interface, the Sansa Clip Zip MP3 player makes browsing your music library easy. The screen renders album artwork in colorful detail and provides you with important information, including album and track names and battery life. The MP3 player's large, accessible buttons give you complete control over track playback.
4GB Capacity with Expandable Memory
With its 4GB and 8GB capacities, the Sansa Clip Zip MP3 player offers plenty of space for songs, podcasts, audiobooks, and other audio files. This MP3 player also features a microSDHC card slot, so you can expand its memory by up to 32GB with a SanDisk microSD or microSDHC card**.
Compatible with a Variety of Formats
The Sansa Clip Zip MP3 Player is compatible with a wide range of audio formats, including MP3, WMA, secure WMA, AAC (for playing back DRM-free iTunes music), Ogg Vorbis, FLAC, and Audible. You'll be able to enjoy music in crisp fidelity without having to compress or convert your files.
dealfisher via eBay
[ebay.com]

Wiki Community Board
This can and should be used by you to post updated deal information.
Be sure to read this because it may contain answers to your questions!