Frontpage Deal

Bytecc 3.5" HDD Transfer Bracket to 5.25" Drive Bay Free After $11 Rebate + Free Shipping (expired)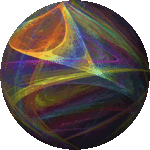 Original Post
For those who missed out on this when it sold out yesterday, the deal is available now.

It is the same rebate offer, so if you got in before it sold out yesterday, then you won't be eligible. It will only work for those who haven't yet applied for this rebate offer.
$10.99 - $10.99 Rebate [newegg.com] = FREE + Free Shipping
Alternatively, you may purchase two brackets for additional savings.
$21.98 $9.38 - $10.99 Rebate [newegg.com] - $10.99 Rebate [newegg.com] = $12.60 MM + Free Shipping
Price Comparison & Reviews
[amazon.com]

Wiki Community Board
This can and should be used by you to post updated deal information.
Be sure to read this because it may contain answers to your questions!
Rebate direct link:
http://newegg.rebateaccess.com/?p=47636
For those who haven't ordered yet, see the 4/29 Update below.

Quote from TDMVP73

:
Calistyle,
There is also a new 20% off HDD/SSD accessories coupon available.
The code is:
BTEXSVL27
If you use that, along with the volume discount, the price drops to $7.50 for 2 brackets.... making it a potential
$14.48 Money Maker
.
NOTE:
The coupon may only apply to targeted Newegg accounts that have made a purchase recently.
I have mentioned your deal in my new
Kingwin Bracket
thread as well.