Frontpage Deal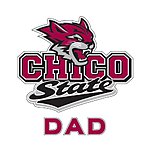 Original Post
sjsfan
(
)
Jul. 10, 2013 at 2:49am
1936, Hong Kong: Fenton Paddock, a former British soldier and hapless smuggler, is asked to find a missing military expedition in Tibet. During his travels, he runs into an elite squad of Nazis who, while on their search for occult weapons to help with their plans for further conquests, are tracking down one of the greatest secrets of humankind in the Himalayas - the legendary city of Shambala.
Help Fenton and his ex-girlfriend, Kim, on their harrowing journey through the teeming streets of Hong Kong, the wind-swept mountains of Tibet, and all across pre-WWII Europe. As more of the mystery unravels, you'll find that your mission is far greater than you could have imagined: the entire world hangs in the balance!
Unique handmade graphic style
Exotic settings you've never seen before
Movie-like story by novelist Claudia Kern
Fast-paced presentation of the exciting story in movie style
Innovative puzzle design, always fair and logical
Linky
[amazon.com]

Wiki Community Board
This can and should be used by you to post updated deal information.
Be sure to read this because it may contain answers to your questions!
use 'gooncave' promo code for additional 15% off