Frontpage Deal


2-Years Parent & Child Magazine $4
Buy Now ►
Plum District
offers
2-Years Parent & Child Magazine
for
$4.00.
Thanks brisar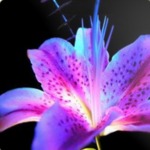 Original Post
brisar
(
)
Aug. 21, 2013 at 11:42am
Plum District
2-years Parent & Child Magazine
[plumdistrict.com]
$4
not bad for only $2 per year
Scholastic's award-winning Scholastic Parent & Child Magazine helps parents guide little ones from day care through fifth grade - offering information, wisdom, and inspiration that maximize their children's happiness and success in school and beyond
Find answers to your parenting questions, inspiring craft ideas, healthy meal ideas, school planning and more
Focuses on academics, social development, emotional well-being, and physical health among other topics
Subscription valid in the U.S. only; limit 1 per household; may be used for new subscriptions, renewals, and gifts; please allow 6-8 weeks for delivery of first issue

Wiki Community Board
This can and should be used by you to post updated deal information.
Be sure to read this because it may contain answers to your questions!
dragonfly7358 posted an additional 20% coupon. This deal is for a Plumdistrict coupon voucher that you'll use on magazineordercenter.com to complete your magazine subscription.

JENN20

Final price $3.20