Frontpage Deal


16GB Amazon Kindle Fire HD 7" WiFi Tablet (Refurbished) $100 + Free Shipping (expired)
Buy Now ►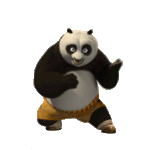 Wiki Community Board
This can and should be used by you to post updated deal information.
Be sure to read this because it may contain answers to your questions!
While this is still a great deal, it is worth mentioning that Amazon has announced pricing for the
new Kindle 7" HD
[cnet.com]
(now the latest model) at $139 for the 8GB WIFI version.
Note: The above HD info was added to help SDer's make an informed buying decision... and because the announcement of the new 7" HD pricing changes the context for this (otherwise) great deal. Please note that this deal is for the
16GB
version of the previous model.
AC Adapter not included