Frontpage Deal


Swann Magnetic Keypad Door Alarm $4 after $15 Rebate (expired)
Buy Now ►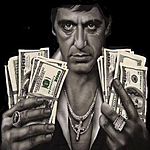 Original Post
Hey guys,
I didn't see this posted, so I thought I'd share.
Econo Shipping is approximately $4.12 for this item.
NOTE:
For more detail on this product, here is the
Manufacturer's Product Listing
[swann.com]
.

Wiki Community Board
This can and should be used by you to post updated deal information.
Be sure to read this because it may contain answers to your questions!
Out of Stock Online - Dead?


backed to store. Just checked out at 10:20am EST.