Frontpage Deal


New Balance Shoes from $20 + Free Shipping (expired)
Buy Now ►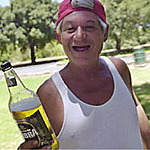 Original Post
http://www.ebay.com/rpp/newbalanc...e-on-ebay/
Looks like Joe's New Balance Outlet store on eBay is having some great sales. Men's and Women's Shoes start at $19.99 shipped. Looks like a great time to stock up on tons of styles and sizes.

Wiki Community Board
This can and should be used by you to post updated deal information.
Be sure to read this because it may contain answers to your questions!