Vape Pen Rechargeable
Credit for this review goes to SoulessRebel a valued member of Review It!
You can also view this review
here
[forumotion.com]
*** I Would like to share my opinion on the eGo-t 900mAh Vape Pen.
I was interested in trying the product to stop smoking in the house. I feel that it was well worth the cost ( $20.00 ) for the kit. I received everything I would need to use the vape with the exception of the liquid that you fill the atomizer.
The liquids run from $5.00 - $15.00 depending on the amount you get in the bottle. You can get the liquid in a wide variety of flavors, making it fun to use as well as healthier. When comparing this to the cost of smoking regular cigarettes it is mind blowing how much I save each month now.
The Vape is a way to substitute smoking. I get the nicotine I need to keep me from smoking cigarettes. I also like that you can buy the liquid at a reduced amount or without nicotine so that eventually I can reduce the need for the nicotine all together. If your a smoker and want to reduce your smoking needs and help stop the inside smoking, I recommend you try this for a while. The money spent is well affordable for testing it yourself to see if it would work for you.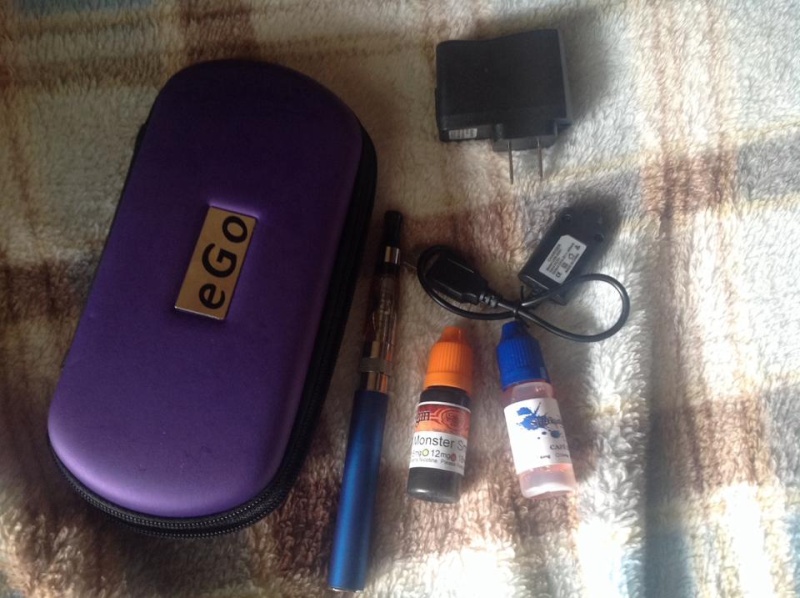 [servimg.com]
The Starter Kit contains:
(1)2 X EGO CE4 Vaporizer
(2)1 X 900mah eGo Battery (various Colors)
(3) Empty Needle Tip e-liquid bottle
(4) USB Charger Cable
(5) English User Manual
(6) Black Case
[servimg.com]
Compatible Batteries: 510, eGo, eGo-T, eGo-W, eGo-C
Advantages Of CE4 Clearomizer
CE4 w/ clearomizer tank system, easy to refill and clean
Newest unique atomizer / clearomizer CE4
About CE4 atomizer, 100% no burning smell
510 Screw Thread, CE4 is compatible with 510, eGo, eGo-T, eGo-W, eGo-C Battery
Low resistance atomizer CE4 about 2.1-2.8 ohms
I rate this a 5/5 as it has been a great product for smokers and non-smokers alike. I have not had any problems with it. It is well worth what I paid for it. I recommend eGo-T Vape products.