Forum Thread
CPU usage is way too high...
August 19, 2015

at

05:02 AM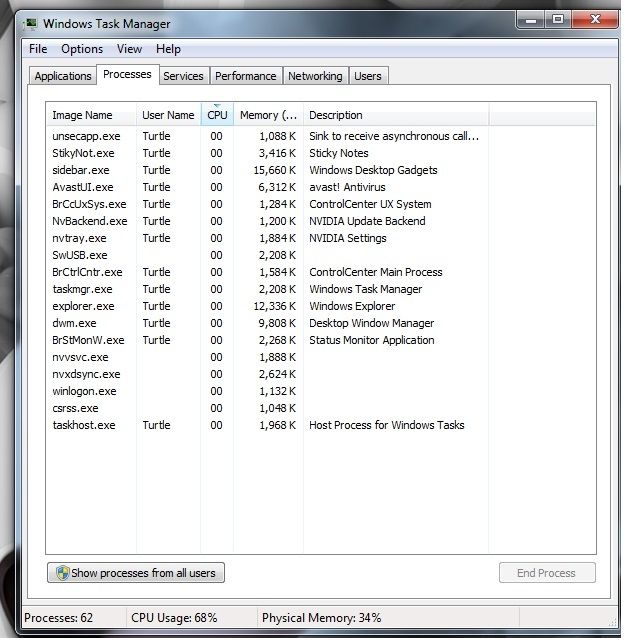 My daily machine can use an upgrade but in the mean time help me get it running better.
I have a dell prebuilt vostro 220, specs are E2200, 4gb ram, 250gb NORMAL HD and 8600GT. I'll get a samsung SSD in there down the road. This system is on Ultimate win7.
My computer has been VERY VERY slow lately running my normal MS OFFICE, Chrome and FB. I recently looked at the usage and was at 80% CPU and RAM usage. I played around with old stuff i remember from winxp days with MSCONFIG, took some autoupdate stuff off and Deleted a whole bunch of old programs. I disabled "adblock" that i had as a chrome extension and that helped a lot.
Overall its running better but still not as peppy as could. I ran CCLEANER, MALWAREBYTES and switched over from AVG to avast.
Whats going on with my CPU usage? This is from a fresh reboot.