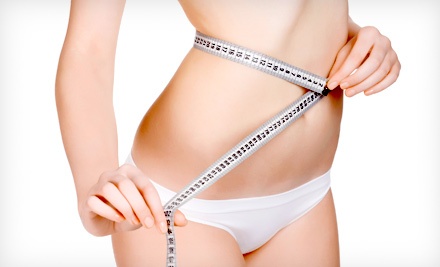 Losing weight can help you fit into clothes from your younger days, such as the wedding dress your parents forced you to wear on the first day of preschool. Turn back time with this Groupon.
$999 for a Zerona Weight-Loss Program ($2,000 Value)
Nine Zerona body-sculpting laser treatments
Detoxification diet plan
Detoxification supplements
Curva supplements to enhance Zerona results
Clients begin their journey to a slimmer self with a consultation that maps out a diet plan and pinpoints problem areas for approved candidates. The FDA-approved low-light lasers of Zerona treatments then glide over a custom series of bodily areas, such as the waistline, back, hips, and thighs. The noninvasive lasers work to comfortably melt away fat deposits and send them away via the body's natural detoxification processes, requiring little to no downtime. The 40-minute treatments should take place within 72 hours of one another for maximum results.
Limit 2 per person, may buy 2 additional as gifts. Limit 1 per visit. Appointment required. Must be 18 or older. Consultation required, non-candidates will be refunded. May redeem across visits.