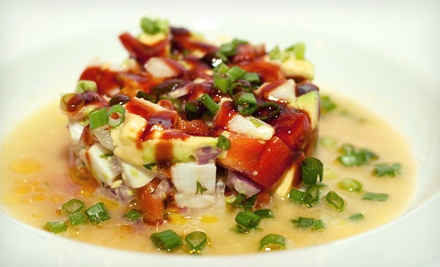 Dining out with young children can be a challenge, especially when they won't stop playing with their food or mispronouncing "bouillabaisse." Enjoy a family meal with this Groupon.
Choose from Three Options
$21 for three vouchers, each good for a beverage and breakfast item (a $42 total value)
$12 for $25 worth of dinner for two or more
$23 for $50 worth of dinner for four or more
Start off the day with heuvos rancheros ($8) or a breakfast burrito ($5) paired with a smoothie ($4), or spend an evening feasting on smoked salmon quesadillas ($12) or a chorizo-stuffed torta ($9).
Limit 1 per person. Limit 1 per table. Valid only for option purchased. Reservations recommended. Dine-in only. Not valid with any specials. Dinner option valid after 4pm only. Two-person and four-person options only valid with two and four more people