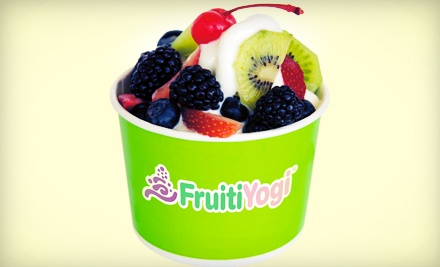 Frozen yogurt has become increasingly popular with kids, much like having a lousy attitude. Seem cool with this Groupon.
$15 for Three Groupons, Each Good for $10 Worth of Frozen Yogurt ($30 Total Value)
FruitiYogi's rotating selection of frozen yogurt flavors may include pumpkin, vanilla, coconut, and peanut butter ($0.39 per ounce).
Limit 1 per person. Limit 1 per visit.