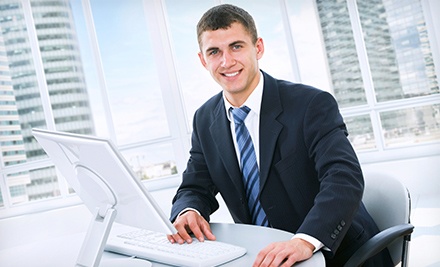 Accountants can do magical things with numbers—they can analyze them to find a higher tax refund or use an upside-down calculator to make them say "Oh hello." Expand your financial vocabulary with this Groupon.
$49 for Sage 50 Accounting Certification Course Bundle ($795 Value)
Indicative of experience in accounts and invoicing, bank reconciliation, and setting up a stock system, Sage 50 accounting certification course bundle makes accountants and accountants-to-be more desirable to would-be employers. Students can earn certification in just a few weeks with this course's 21 online modules, each capped by a general review. Instructors with real-world experience lead demonstrations and visual presentations, and the school's three-tiered exam simulators let the student focus on one aspect of the course at a time, from filling out 1099s to ensuring bills don't fall into the shredder.
Limit 4 per person. Limit 1 per order. Online redemption required. Must activate within 180 days of purchase. Valid only for Sage 50 Certificate Course.