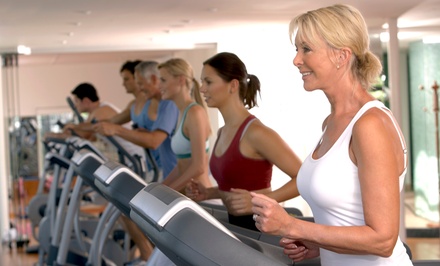 Bodybuilders visualize lifting a weight before actually lifting it, just as businessmen visualize leading a meeting before actually riding in on a stallion. Appear majestic with this Groupon.
Choose from Three Options
$19 for a 10-day pass (a $150 value)
$25 for a 20-day pass (a $300 value)
$29 for a 30-day pass (a $450 value)
Guests can explore the Star Trac cardio machines and sign up for small group classes.
Limit 1 per person, may buy 1 additional as a gift. Valid only for option purchased. Must activate by expiration date. Classes expire 10/20/30 days from activation depending on option purchased. Valid only at listed location. All services must be used by the same person. Valid only for new guests or new members.