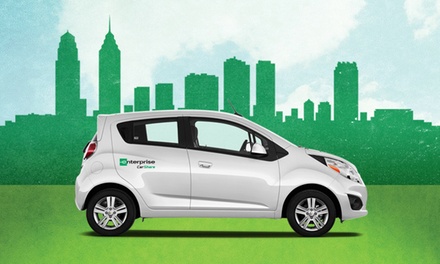 The thrill of cruising down the open road is surpassed only by the thrill of watching a chicken cross the open road, but not asking why. Saddle up for four-wheeled thrills with this Groupon.
The Deal
$10 for a one-year membership, including the one-time application fee (a $60 value)
Read about the rental process here.
Limit 1 per person, may buy 2 additional as gifts. Must activate 3 months from feature date. Must be 19 or older and have a valid driver's license. Ages 19-20 must show proof of insurance. Other eligibility requirements may be required. (http://gr.pn/HLcuXK) Annual membership renews automatically unless you call Enterprise CarShare Member Services at (888) 989-8900 to cancel.