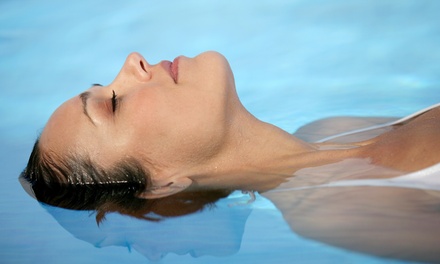 The Deal
$150 for five hours of floating for one household ($300 value)
Treatment sessions relax and reset hormonal and metabolic balances, helping guests recover from and strengthen resistance against illness and injury. The i-sopod structure can also reduce blood pressure, heart rate, and muscle tension, leading to decreased stress. Hydro massage uses 28 jets that you control to adjust the pressure, pulsation and speed as they move up and down your body. This deal may be split for use between members of the same household. 
View the Float Spot's hours here.
Limit 1 per person. Must be 15 and older. Not valid with other offers. The 5 hour pack must be shared between at least 2 members of the same household, full promotional value cannot be used for 1 person. Five-hours of any combination of float or dry hydro massage to be used at anytime in a 12 month time period.