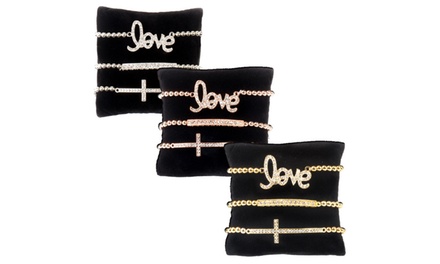 The right piece of jewelry can make or break an outfit, meaning you'll either end up with a cloned outfit or a shattered one. Fashion's a high stakes game with this Groupon.
The Deal
$24.99 for one set of three bracelets ($149 value)
Limit 5 per person, may buy 5 additional as gifts. Not valid until after feature ends. Valid for in-store pickup or home delivery with free shipping anywhere in the U.S., Canada, and Mexico. Valid only for listed location.