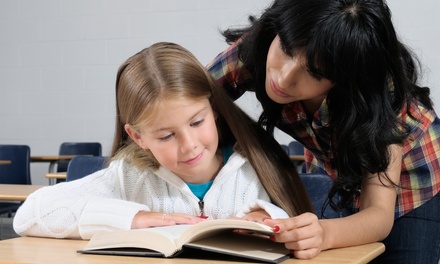 Hitting the books is a good way to acquire knowledge but a terrible way to settle an argument with a pile of pugnacious tomes. Teach young students to read with care with this Groupon.
The Deal
$95 for one tutoring starter package ($370 value)
Four one-hour tutoring sessions in any subject ($220.00 value)
Diagnostic skills assessment in a single subject ($150.00 value)<p>
Limit 1 per person, may buy 1 additional as gift. Limit 1 per student. Appointment required. Valid only for listed location. Certain homework tutoring is subject to availability. Valid only for Sylvan subjects.