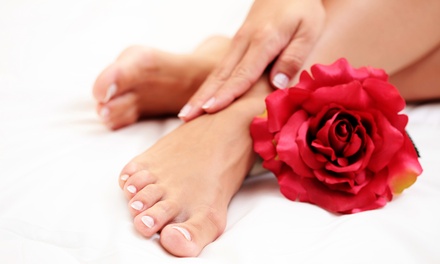 Going to a nail salon is more relaxing than painting your nails in front of the TV, where you have to do everything yourself and the theme from "Jaws" is sometimes playing. Float away with this Groupon.
The Deal
$17 for one pedicure ($28 value)
Limit 1 per person. Limit 1 per visit. Online appointment required. Not valid on Saturdays. 24-hr cancellation notice required. Arrive 15min in advance to select polish. Not valid with Amy, Christina, or Yen. Two-pedicure option must be used by the same person, not on the same day. Gratuity is cash only. Extra fee for French or gel polish. Extra $1 fee for nail file and buffer or bring your own.