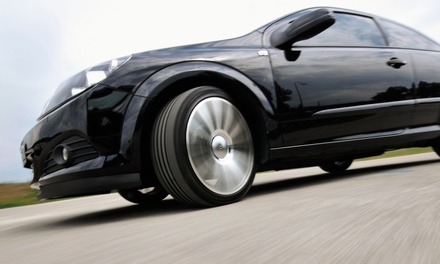 Though we can't live without it, the sun often makes life difficult by blinding motorists or forgetting to turn off its blinker. Send a shaded message to the sun with this Groupon.
$149 For a Full-Car Window Tinting (Up to $399 Value)
Moonshadow Window Tinting's technicians deftly veil up to seven windows on cars, trucks, or SUVs with UVA-blocking, 3M FX HP hybrid films during one- to two-hour tinting treatments. All 3M window tints carry a lifetime warranty, ensuring drivers can block up to 55% of heat and ignore the sun's kissy faces for years to come. Buyers may also opt for Sun-X brand window tints that block up to 99% of UV rays. Or upgrade to durable carbon film.
Limit 5 per person, may buy 2 additional as gifts. Valid for all 2-door and 4-door (maximum of 7 windows). Extra fee for removing old tint.