Slickdeals Blog
5 Ways to Save Money on Summer Fun
June 20, 2013

at

06:19 PM
Contributor: Carrie Smith, Payoff.com
Summertime is all about enjoying the outdoors while spending time with friends and family at amusement parks and barbecues. Entertainment dollars can add up, but with these money-saving tips, you'll be able to revel in the sun without worrying too much about your wallet.

1. Save Money On-The-Go
Modern technology is a beautiful thing, so why not use it to your advantage? Use your smartphone to find
coupons
, discounts and
local deals
to save money on movies, dining out, and activities for the kids.
Multiple apps like
Slickdeals
are available and offer the most up-to-date deals and savings on-the-go. There's even a
GasBuddy
[gasbuddy.com]
app that helps you find the nearest gas station offering the cheapest gas.
2. Bring Your Own Snacks and Drinks
Whenever possible, you want to avoid food and drinks sold at places like ballparks and state fairs. It's not only more expensive but it will also eat into your entertainment budget -- wouldn't you rather spend your money on fun instead of food?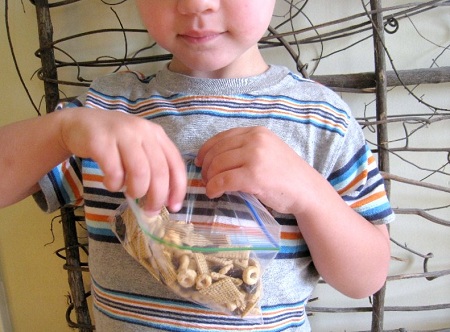 Pack a basket full of snacks, drinks, and other food to help curb your hunger and your spending. And make sure you bring lots of water. Buying a bottle of water at a public park or beach could cost a pretty penny.
3. Be Flexible With Your Schedule
Summer is peak travel season. Airlines and hotels usually raise their prices because they know people will pay. Don't fall into the trap. To avoid paying extravagant prices, be flexible with your travel plans and research the best days in advance.
Sometimes it will be cheaper to travel earlier or later in the day, and having the flexibility can
save you tons of money
-- maybe even enough to go on another vacation.
4. Opt For Inexpensive Entertainment
There's nothing more relaxing than heading down to the beach for the day with a good book which is pretty cheap in itself. If you borrow from the library, you won't even have to spend a penny.
Want to get in touch with nature?
National Parks
[nps.gov]
offer certain weeks where you can visit for free, depending on each state. And with 401 national parks, that leaves you tons of options.
Also, don't forget to check the local university's website to see what kind of free concerts, art or museum exhibits, and other activities they might be offering. And, if you have kids, you might be interested in this
list of freebies
to keep them entertained all summer.
5. Enlist the Help of Friends and Family
While taking a road trip, or heading to the park for the day, don't be afraid to ask your friends and family for help. They might be willing to offer up their house for you to stay for a few nights, or can lend you some camping or hiking equipment for the weekend.
You can also ask your friends to bring drinks to a pool party, or toss in some money for pizza. You don't have to buy new stuff or pay for everything. More often than not, your friends will be willing to chip in.
Whether it's being creative with your lodging or finding a coupon, there are lots of ways to have fun this summer without breaking the bank.
What are some ways you plan to save money this summer?