10 Camera Accessories Every Photographer Should Carry
There's more to a photography kit than just the camera and the lens. Here's what you need to get started.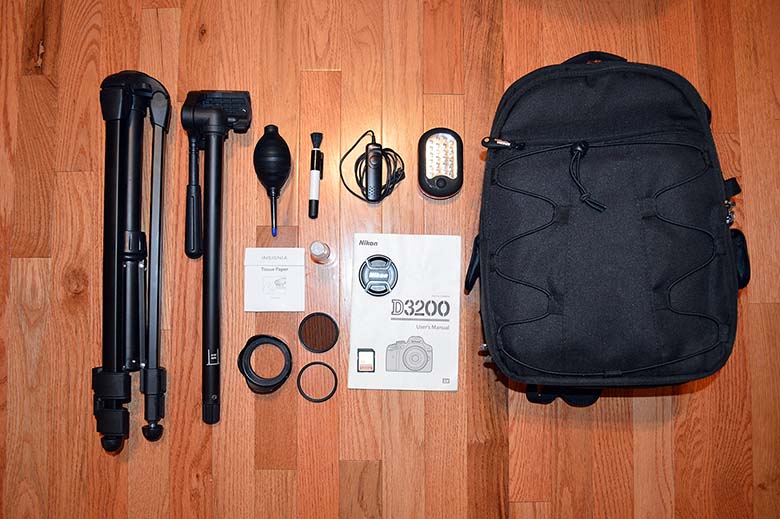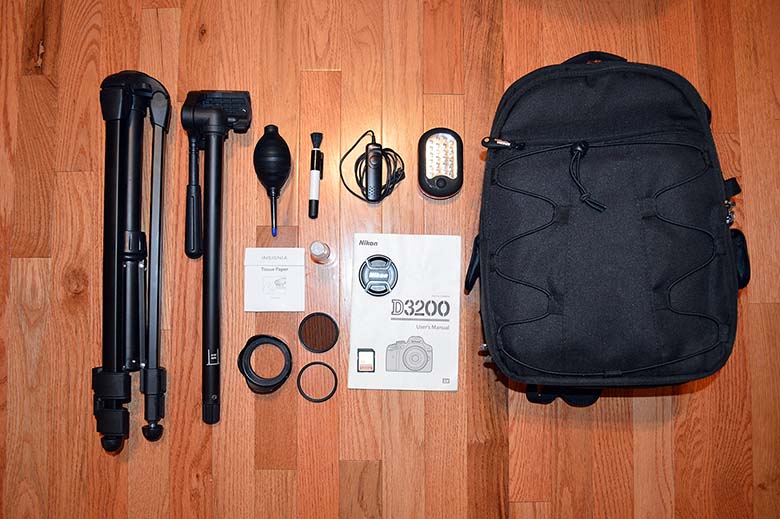 Photography is a fun hobby, but it can quickly become overwhelming financially. A small fortune has already been spent on a camera and lenses, so at this point knowing where to invest the money is the smartest thing you can do. We've picked out ten items that every photographer will benefit from having on hand. So whether you are new to photography or a budding prodigy, you'll want to add these items to your kit.
Camera Bag
A camera bag is an item every photographer grows to need as their collection of equipment increases. A two camera bag system works best for most photographers. One bag should be compact, light-weight, and roomy enough to fit all your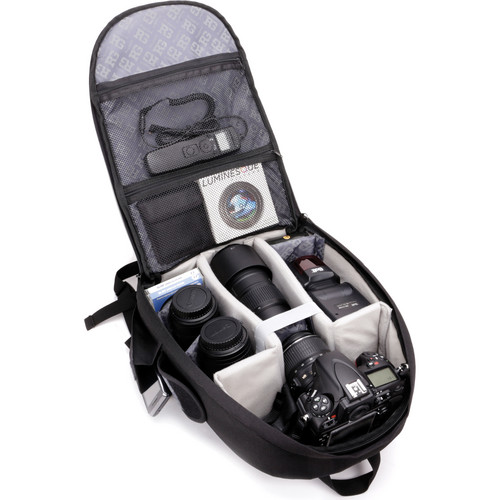 day-to-day items. The second camera bag should be large enough to fit all your equipment with room to spare. You can easily store all your specialty items out of harm's way and swap out items into your smaller bag as needed.
A good camera bag should be designed to snugly hold different lenses, as well as the camera body. Multiple pockets of varying sizes are a must. If you plan on being outdoors often enough, check that the material is water-proof and durable.  Camera bags can range in price from $20 up to $400+ based on the brand.
Top Picks
Tripods
At some point in every photographer's career, a tripod is going to become useful. Picking out a tripod may seem like an easy enough task, but it won't take long to realize that cheaper is not the better option. Plastic is bad; no good will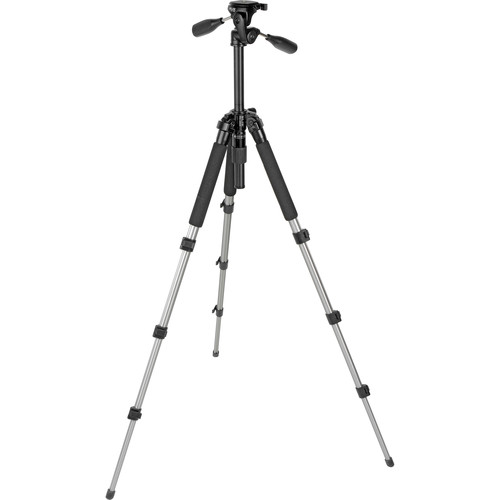 come from investing in a plastic tripod. Carbon fiber tripods are the better choice, but are out of budget for most photographers. That leaves us with aluminum, which is a much more affordable material and holds up almost as well as the carbon fiber.  A tripod can be purchased for as little as $20, but your better off spending in the $50 to $200 range if you want something that will last.
The next step in picking out a tripod is asking yourself what you plan to use it for. How tall does the tripod need to extend? How much weight does the tripod need to hold? How much does the tripod weigh? If you plan to do a lot of hiking around in the woods, then you need to look for something light-weight and compact, but still stable and durable
Top Picks
UV and Polarizer Filters
The UV filter is a clear filter that adds a layer of protection to your camera lens from things like dust, grime, and scratches. It's common practice to keep the UV filter attached to the camera lens at all times. A polarizer filter takes it a step further by reducing reflections, enhancing colors and contrast.
Every photographer would benefit from at least these two filters. The good news is they are cheap and easy to remove. Based on the glass quality, filters can run anywhere from a few dollars to a few hundred.  A good filter from a notable brand should cost you around $30 to $40. Most filters simply screw onto the lens and voila, you're good to go. Keep in mind that not all lenses are the same size. You may need to buy a bigger or smaller filter based on the camera lens.
Top Picks
Spare Battery
The spare battery should be pretty self-explanatory. There is nothing worse than being in the middle of a photo shoot when your camera starts flashing the dreaded low battery message. Invest in a second battery and remember to charge it before placing it in a secure location in the camera bag.
Since the majority of cameras use any number of different batteries, we're not going to attempt to do top picks for this category. Word of caution, when picking out a second battery, don't grab the cheapest off-brand compatible battery on the market. The safer bet is to stick with the camera manufacturer battery. The quality of off-brand batteries is questionable, and it's too easy to end up with a dud.   A extra name-brand battery can typically be purchased for between $30 and $45.
Spare Memory Card
Memory cards have this lovely tendency to become corrupt at the worst possible time. Then there is the rare occasion when you actually fill up a card and need a back-up. Regardless of the reason, a secondary memory card is a useful accessory. The price for a quality memory card will range from $10 up to $40 based on the storage size and class.
Top Pick
Remote Shutter Release
A remote shutter release cable is a way to trigger the shutter on your camera without jarring the camera. This is an essential item for any photography that involves a slow shutter speed. It's almost impossible to capture some shots without causing the camera to shake, and this item addresses that problem.
Most DSLR cameras work with a tethered or untethered remote shutter release. The difference between the two is simply that one has a cable and the other is wireless. If you plan to use a remote shutter release on a regular basis, we recommend an untethered remote. You should also know that each remote release will usually only work with a certain brand or particular series of cameras. Verify that the remote is compatible with your camera before buying.
The price range of a remote shutter release varies greatly between the cable and wireless options.  A tethered remote shutter release is the cheaper option that can bought for under $20. The wireless option can be found for as low as $35, but the majority of higher quality remotes are $50 or more.
Lens Cleaning Kit
An important part of photography is learning how to properly clean your equipment. Having a proper lens cleaning kit on hand helps remove spots, fingerprints and other debris while out in the field. It's not necessary to spend a ton of money on a professional kit, as a few of high-quality items will work. Just avoid cheap brushes with lose bristles, you will end up worse than when you started.  A high-quality lens cleaning kit can be purchased for under $25.
Top Picks
Camera Rain Cover
A rain cover or poncho is something you don't think about until you're in the middle of a field with the rain pouring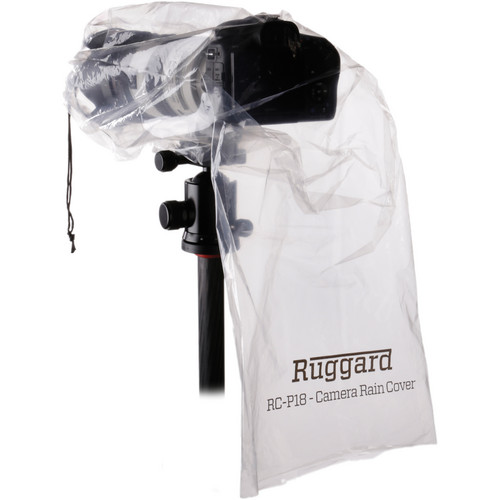 down. It never hurts to have one in your camera bag for such circumstances. Several companies even design rain covers specifically for DSLR cameras. Of course, if you don't have time to special order one, a clear trash bag will work in a pinch.
Top Pick
LED Flashlight
It may seem odd to include a flashlight in a camera accessory list, but they actually come in quite handy. A flashlight can be used to create off camera flash, light painting photography, and, of course, there is that whole "seeing in the dark" thing.  LED flashlights can be found just about anywhere for under $10.
Top Pick
Camera Manual
Last, but not least, we have the camera manual. Think of your camera manual as the bible of photography. Slide that book into your camera bag and take it everywhere you go. If you're waiting around on a client, for the sun to go down, or just have a little extra time, read the manual. DSLR cameras have so many settings and the manual is the key to understanding how it all works.  If you no longer have your camera manual, most manufacturers have them available for download online.
See all DSLR camera accessory Slickdeals here!
Images courtesy of Sheena Koontz, B&H.
Our editors strive to ensure that the information in this article is accurate as of the date published, but please keep in mind that offers can change. We encourage you to verify all terms and conditions of any product before you apply.