How to Find the Best Deals on 4K TVs in 2021
The lowest price isn't always the best deal.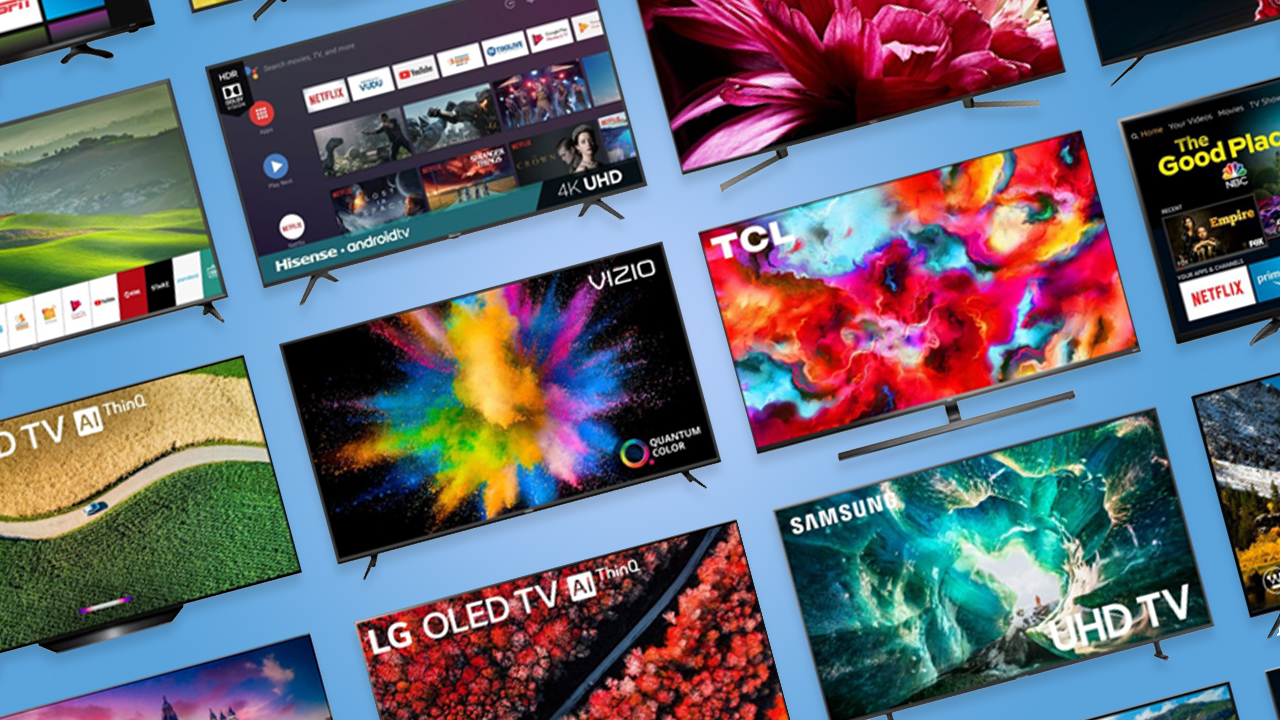 My most passionate piece of advice, whether you're buying a TV on Black Friday or any other day of the year: A big discount isn't always a good deal.
It's easier than ever to get a good TV for a reasonable amount of money, but that doesn't mean making a decision is going to be easy. If you want a good deal, a low price just isn't enough. You're going to have to do a little research. Unfortunately, 4K TVs have so many different specs to pay attention to that are judged and rated in such complicated ways. These days, "enthusiast" coverage can feel exhausting or impenetrable unless you already know what you're looking for.
We're not here to tell you exactly what TV to buy — there are other places that are willing to tell you that.  But if you're looking to find a TV that's on sale, you might not be able to grab the exact one a site recommends. You'll need to be able to figure out if a low price is actually a good deal. Here's how we think you should do that.
Find the Information You Need
When you see a TV deal appear, you'll want to figure out exactly what you're dealing with before you get too excited. But to do any research, you'll need the model number of the TV in question, which is easier said than done.
Most TVs use a letter prefix that denotes the line. Take Samsung's higher-end QLED series, which uses a Q followed by two or three numbers, depending on the year. The example below is taken from a Slickdeals post on TCL's great new R625 series of displays.

You can see here the model number is preceded by 55, because this deal is for the 55-inch version of the display. Just about every TV model number works this way. You can then plug that model number into your search engine of choice along with "review."
Once you find those reviews, you could read every single one from beginning to end. But these pieces can be very jargon-heavy and difficult to parse without expert knowledge. If you're a more casual shopper, here are the things we recommend you pay the most attention to.
Things You Should Care About When Shopping for 4K TVs
Input Lag/Latency
This is mainly important if you play games on your display. Lower is better here. Think of every 16 ms as a 1/60th of a second delay between what you do and how long the TV takes to show it on a 60 Hz screen. If the TV you're looking at has input lag greater than 30 ms, you'll almost certainly notice it while gaming, and you should probably keep shopping around.
Contrast Ratio/Peak Brightness
HDR is great. It makes bright lights super bright and blacks look deeper and inkier. But that's assuming your TV can get dark enough and bright enough to show it off. For anything other than an OLED display, you'll want peak brightness that can hit 800 to 1200 nits (a unit of brightness measurement), something every reputable TV review site will talk about.

Many good TVs can get significantly brighter than this, which is nice, but not strictly required. OLED displays don't need to get quite as bright. These screens create blacks by shutting off individual pixels, rendering them "perfectly" black. This makes the contrast between blacks and the brightest brights on the screen high enough for HDR.
Image Retention
OLED TVs are beloved for their perfect blacks and picture quality, but if you leave the same image on them for too long, there's a chance the screen could temporarily – or even permanently – hold a kind of ghost of that image forever. Think, say, the TNT network logo in a corner of your screen, faintly visible forever. (Not like I'm speaking from personal experience or anything.)
Reputable sites test displays for image retention, and if you play video games, it's something you should really be aware of.
Viewing Angle
Many LCD panels look different depending on the angle you view them at. They are designed to look best from a position directly in front of the center of the screen — move to the left or right, and the image quality degrades. Every reputable review will discuss a TV's viewing angle.

If the seating in your room is too far from the center point of your TV, you need to be especially conscious of viewing angle. This distance is somewhat subjective though, mainly because being slightly outside of the sweet spot is still often "good enough". Meanwhile, OLED screens look great from every angle, so this isn't even a concern if that's the type of TV you're considering.
Privacy/Ads
Many TV manufacturers now include ads in their smart app ecosystems that try to sell you movies, shows and even other products. Some manufacturers will allow you to turn these off, while others won't. Additionally, some sets with ads can use tracking cookies, like a website. Reviews will generally mention this stuff, so if it's important to you, keep an eye out.
Understanding the Price Ranges
In the current TV landscape, you can categorize displays by three general price ranges — budget, mid-range and high-end. We'll be focusing primarily on budget and mid-range models since displays in these ranges will fit the needs of most consumers.
Budget TVs
First, there's the "budget" option, though this is a bit of a misnomer. There are some very, very good 4K televisions available for less than $1,000. You can even find great deals for less if you're willing to go under 55" on your display — and what a world we live in where buying a 55" television is considered an entry-level size option. Generally speaking, there's a good chance your needs will be more than met by TVs at this price point.
TCL, Vizio and Hisense all offer models with pretty good contrast and peak brightness, very little image retention and excellent gaming performance with low input lag. Many even support both HDR10 and Dolby Vision, and have industrial design that doesn't scream "cheap." These displays also come with competent (often great) smart features and app support – TCL uses Roku as its platform, and Hisense uses Android TV.

While looking at budget sets, you'll want to keep your eyes on the most critical elements of performance. You want a good contrast ratio, input lag in gaming mode of less than 30 ms – and, ideally, 16 ms or below – good color performance, and enough HDMI inputs to satisfy your needs.
The best budget sets will likely run you $600 to $800 during sale periods like Black Friday weekend. But these are the sets for which you'll find the most meager discounts, in part because they're already priced very competitively.
These displays generally don't include things like auto low-latency, variable refresh rate, or other HDMI 2.1 features like 4K/120 support. At these price points, though, their absence is forgivable. However, there is one thing that may be harder to stomach: a subpar viewing angle.
TCL, Hisense, and other manufacturers often use "VA" panels. With these panels, the picture quality can degrade dramatically when you move away from a central viewing point. So if you've got a big room with lots of seating, anyone more than a few feet left or right from the center point of the display will have a substandard viewing experience. More expensive sets can exhibit the same problem, but it's especially prevalent in the budget options.
One more thing. At a certain price point — say, $400 and below — you're playing with fire, or rather, much worse contrast ratios and color performance. These TVs often claim to support HDR, but lack the performance to deliver it. Always look for a review. Maybe you'll get lucky!
Mid-Range and Higher TVs
Once you clear the budget price point, you've got mid-range sets with MSRPs from $1000 to $4000. This tier includes some top-of-the-line consumer-focused sets with high-end displays. You'll find 8K TVs and sizes 85" or larger, as well as, of course, higher costs. Mid-range sets include the OLEDs, which many consider the best TVs you can buy due to their perfect blacks.

You'll also find Samsung's QLED displays, which don't have quite as impressive black level performance, but do get much brighter. They also offer a host of HDMI 2.1 features like variable refresh rate, auto low latency (a feature which automatically activates game mode on your display), and 120hz support. These are cool features a year ahead of almost everyone else, and the next gen consoles from Microsoft and Sony are going to make key use of them. But you're going to pay a premium, just like you will for an OLED display — unless you find a good deal.
The good news is mid-range sets historically receive some of the steepest discounts. But buyer beware: most manufacturers will be adding HDMI 2.1 features to their lines by 2020. Spending a lot on a set this year without them might sting come next fall if having the latest tech is important to you.
UP NEXT: 
You also might like this hot 4K TV deal from our Frontpage:
Search URL: https://slickdeals.net/newsearch.php?firstonly=1&pp=20&sort=newest&rating=frontpage&filter%5B%5D=486476&forumid%5B%5D=9&hideexpired=1&r=1
Image Credit: Austin Nooe | Slickdeals
Our editors strive to ensure that the information in this article is accurate as of the date published, but please keep in mind that offers can change. We encourage you to verify all terms and conditions of any product before you apply.