Stuck at Home? Here are 7 Affordable Ways to Finally Organize Your Home Office
Check out these tips to keep from getting too cluttered.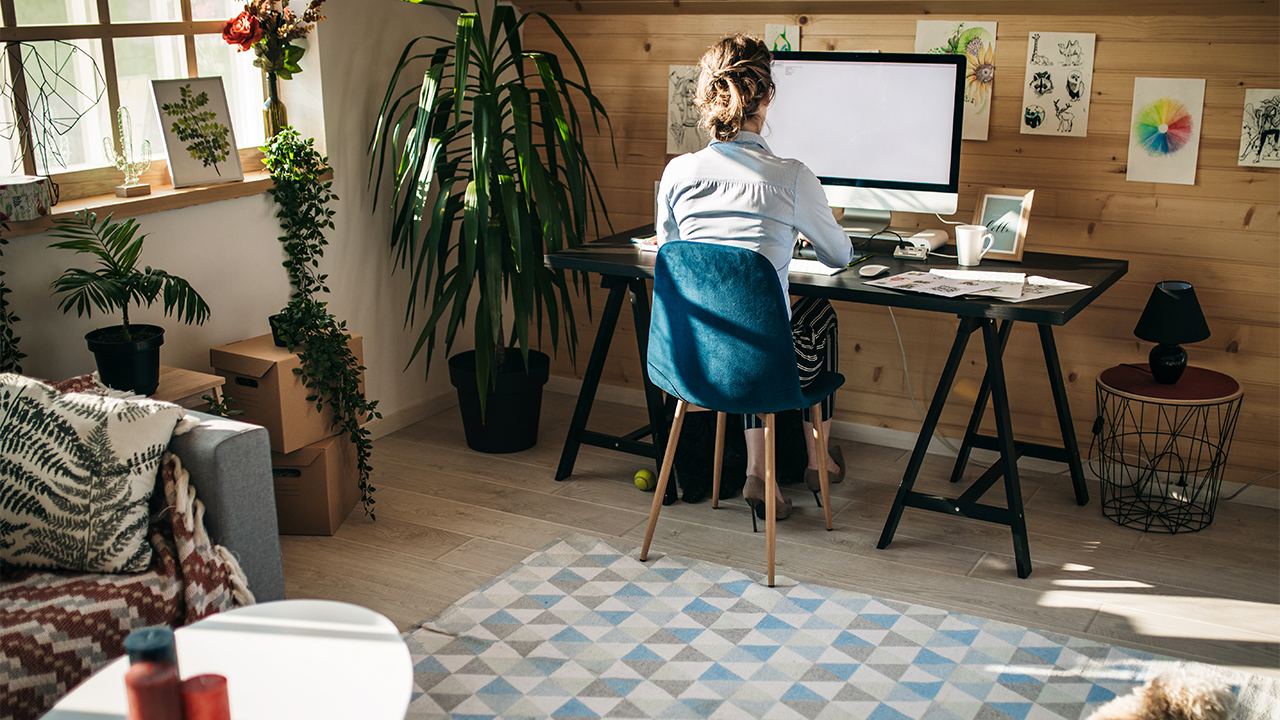 With concerns over coronavirus — or COVID-19 — on the rise, many offices are allowing their employees to work from home for safety. But working from home can be difficult, especially keeping things tidy while creating a new home office space. But there are a few simple and budget-friendly things you can do to while you bring your office home.
Getting the hang of home office organization is no easy feat. If you work from the comfort of your own space like me, the last thing you're worrying about is how tidy your area is. Come on, it's not like you're hosting company meetings or having any co-workers over for brainstorming sessions.
And the best part is that it isn't very difficult to pull off. I used to think it was going to take a major budget to declutter a room, but there are plenty of affordable ways to elevate your home workspace. Make note of the following tips and tricks, and get ready for a whole new work day at home.
How  to (Affordably) Organize Your Home Office
1. Contain your cords with empty toilet paper rolls

Cottonelle Ultra ComfortCare Toilet Paper (12 Rolls) | Reg. Price: $6.49
I have a bad habit of letting all my chargers run wild. A simple way to keep them in place is by wrapping and tucking them into an empty toilet paper roll, so make sure to not throw out this household staple.
If you've gotten rid of all your empty rolls, one of Amazon's best-sellers is the Cottonelle 12-count for just $6.49
2. Stop losing keys and ID cards

Threshold Novelty Key Rack Soft Iron | Reg. Price: $14.99
Having a place for all your essentials is key to staying organized. Keys and company ID cards on lanyards can be incredibly frustrating to lose. Avoid this situation and get yourself a chic key rack like this one from Target priced at under $15.
Place it toward the entrance of your office, so that you have somewhere to put these things as soon as you walk in and more importantly, you know exactly where they are when you're heading out.
3. Optimize your wall space

West Elm Loop Wall Hooks (set of 3) | Reg. Price: $29
You're doing yourself a disservice by not having hooks or shelves on your wall. With nothing on it, your wall is just wasted space.
Consider putting up command strips or treating yourself to these stylish wall hooks from West Elm. Once they're up, hang up bags, scarves, umbrellas and everything in between. It's better than having these daily items inconveniently hidden in a closet.
Deal Tip: Join West Elm's e-mail newsletter and get a 15% off discount sent straight to your inbox. Remember to sign up ahead of time to make sure you have it ready by the time you make your purchase.
Additionally, for a limited time, customers can get 25% off one item and free shipping with the code BIGDEAL.
4. Stock up on bowls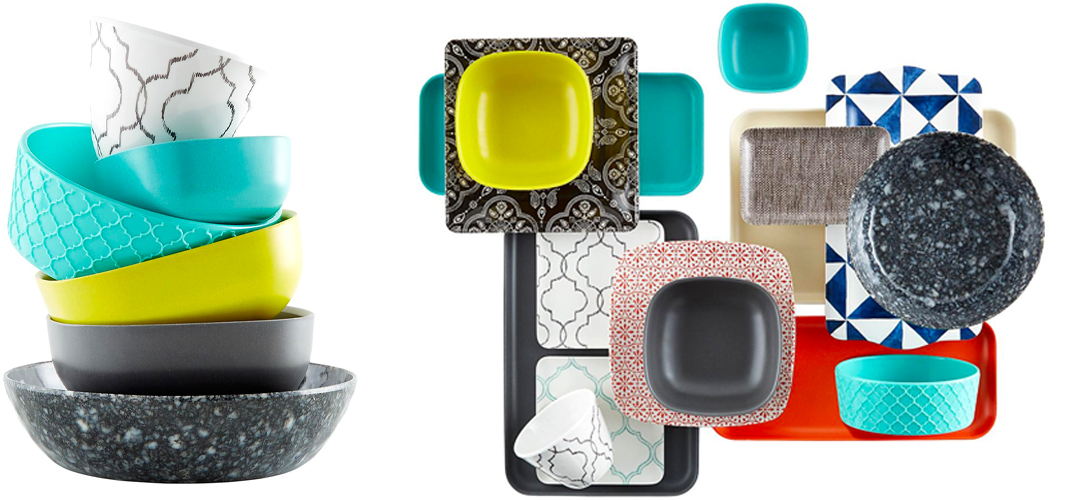 The Container Store Bamboo Bowls | Reg. Price: Starting at $4.49
Don't just throw things in a drawer. Buy an array of bowls like these colorful options for less than $5 from The Container Store. They'll keep pins, paper clips and other small office supplies in place, while also adding a pop of color to the room.
Deal Tip: Have this low price drop even lower by joining The Container Store's POP! rewards program as it will save you an extra 15% on your first order.
5. Don't forget under the bed

Iris USA Under Bed Plastic Storage Box | Reg. Price: $24.72
This may not be in your home office, but another overlooked storage space is under the bed. Consider storing files you don't always need or other extra materials such as notebooks and old magazines in storage boxes that fit perfectly underneath your mattress.
For easy access, opt for one with drawers like the Iris USA Under Bed Plastic Storage Box from Walmart.
6. Grab some baskets

Threshold Extra Large Round Wire Decorative Storage Bin | Reg. Price: 24.99
I'm all about being cozy when I work. I have pillows for my back and blankets on deck when I'm cold. To avoid not having a pile up of it all on the floor, I invested in some modern decorative storage baskets.
They tie the room together and keep loose items in place.
7. Buy a trash bag dispenser

Honey Can Do Mounting Stainless Steel Plastic Bag Dispenser | Reg. Price: $13.99
My biggest pet peeve is not being able to find what I'm looking for. I eat a lot at my desk, so I'm constantly taking out the trash in my home office.
I'm not sure why I was keeping the box of trash bags all the way in the back of my kitchen pantry. Gone are the days of me searching for them, having a dispenser similar to the Honey Can Do Mounting Stainless Steel Plastic Bag Dispenser from Walmart mounted on my wall is a lifesaver and keeps my space extra clean.
And if you're looking to spruce up the rest of your home, check out some of these home improvement deals from our Frontpage:
Search URL: https://slickdeals.net/newsearch.php?firstonly=1&pp=20&sort=newest&rating=frontpage&filter%5B%5D=286&forumid%5B%5D=9&hideexpired=1&r=1
UP NEXT:
How to Save Almost $700 per Year on Household Essentials
Our editors strive to ensure that the information in this article is accurate as of the date published, but please keep in mind that offers can change. We encourage you to verify all terms and conditions of any product before you apply.