Alienware m17 Review: Maximum Performance Meets Ultra Portability
This 17-inch flagship 4K gaming laptop features an i9 processor and GeForce RTX 2080 Max-Q graphics card.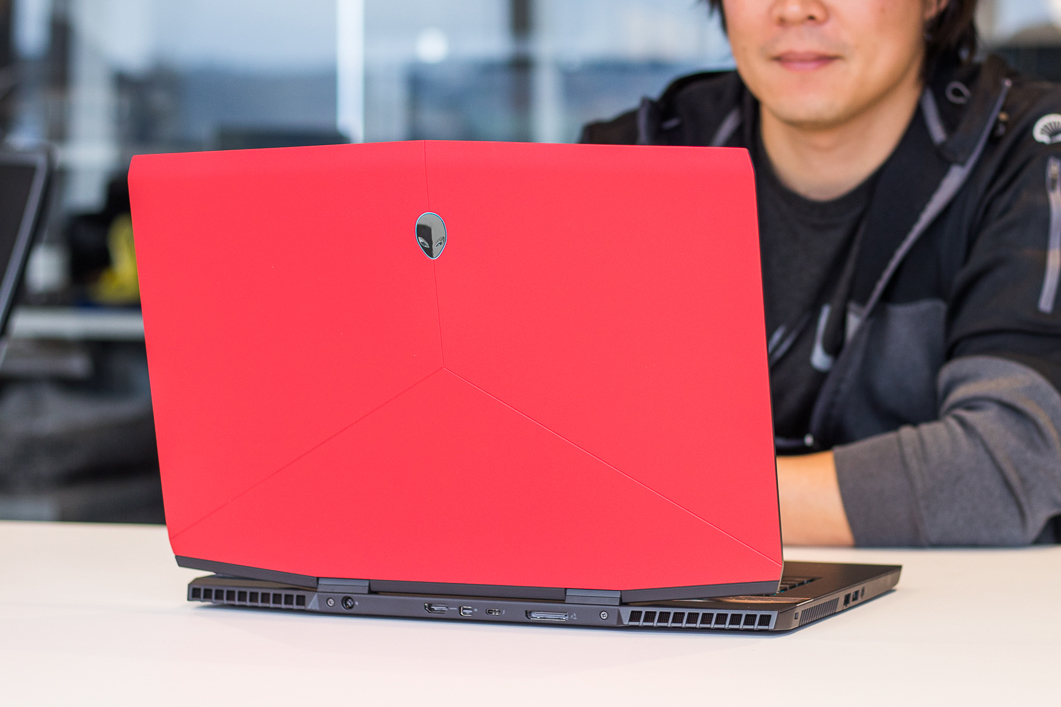 Alienware laptops made a quantum leap in late 2018 with the new Alienware m15, a powerhouse gaming laptop squeezed into the thinnest and lightest chassis the manufacturer has ever made. It was glorious, as I detailed in my review.
And crucially, it signaled the start of a new design ethos from the high-end computer brand; one that would focus on sleeker and more portable form factors than the bulky machines for which it was once known.
Now, the company has unleashed a much-anticipated 17-inch iteration of its new slim design, the Alienware m17, and it's every bit as good as its smaller sibling. With more room under the hood, Alienware has not only upped the screen size, but has also packed in the fastest components available in today's market.
At $3,699 for our ultimate-spec test model, it's not cheap (don't worry, you can build a less expensive version starting at $1,449.99), but this impressively thin slab is a turbo-charged portable computer powerful enough to serve as an excellent gaming station and even a complete desktop replacement.
Product Review 43942
Alienware m17 Specifications (as tested)
8th Generation Intel Core i9-8950HK (6-Core, 12MB Cache, Overclocking up to 5.0GHz)
Magnesium Alloy chassis in Nebula Red
NVIDIA GeForce RTX 2080 Max-Q 8GB
17.3″ UHD (3840 x 2160) 60Hz IPS, 400-nits
16GB, 2x8GB, DDR4, 2666MHz
Two 512GB PCIe M.2 SSD
90 WHr 6-cell battery
Ports: 2 USB 3.0 Port, 1USB 3.0 Port, HDMI 2.0, Thunderbolt 3 (USB-C, DisplayPort compatible), Headphone / MIC jack, Ethernet
Alienware Graphics Amplifier Port
2.0 Speaker configuration, 7.1 Digital Audio out using HDMI connection
Windows 10 Home
Truly Portable High-End Gaming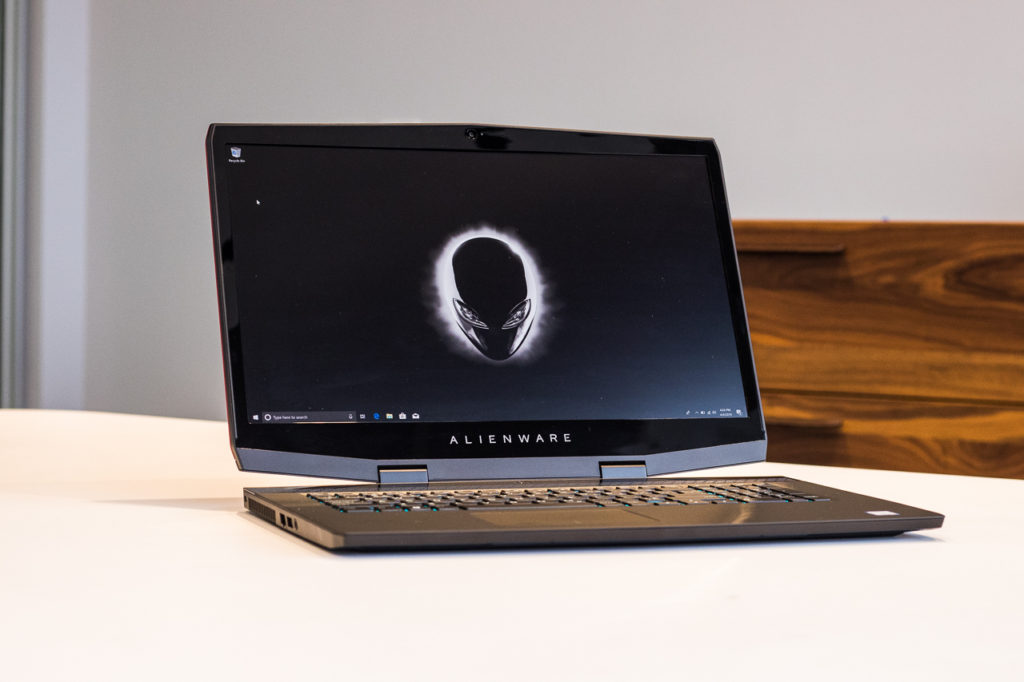 The new Alienware m17's most impactful feature is its form factor. At 23mm thin and around 5.79 lbs (depending on your build), the m17 is the thinnest and lightest 17-inch laptop Alienware has ever offered by a wide margin. To put that into perspective, the previous 17-incher weighed almost 10lbs. From a portability standpoint, the difference is astounding.
This laptop fits comfortably into the same bag that I usually use to carry around a super-thin 15-inch Macbook Pro. And when walking with it on my shoulder, the weight difference is negligible. Gone are the days when attempting to carry your gaming laptop meant subjecting yourself to days of subsequent back pain.
The new slim profile is sexier, too. Utilizing the same design language as the m15, Alienware's traditional excessive flair has been dialed back to more mature levels, with nicely cut metals and satisfyingly soft plastics wrapped around a gorgeous 17-inch screen. The improvement over prior models is stark, and the quality of the build is something that sets the m17 apart from its competitors, like the Razer Blade and the Asus Zephyrus, which tend to feel a little more fragile.
Engineered to Stay Cool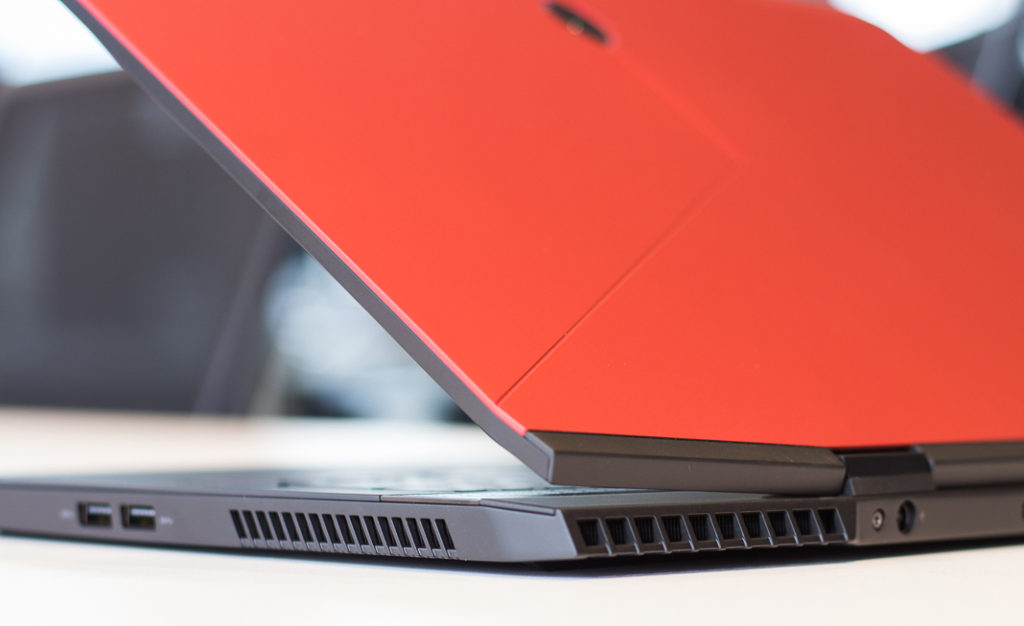 Alienware has achieved this monumental weight loss without any obvious compromise to performance or, even more critically, thermal dissipation. Shrinking high-end components into a chassis that's almost half the size of its predecessor while maintaining comparable running temperatures is proof of the innovative engineering that's been applied to this laptop.
It's important to point out, however, that this is still a very hot laptop, which is to be expected from a device of this extreme performance level. Those used to desktop temperatures may be alarmed when seeing the CPU hit temps as high as 100C, as it quite often did during my testing. Rest assured, though; this is considered to be within the window of safe operation for this chip. What is more noteworthy is that the cooling system does a good job of venting this heat out of the rear exhaust ports, keeping the keyboard and your fingertips cool during extended gaming sessions.
And while the Alienware Command Center software allows for acute control over fan profiles, it's a moot point since you'll be running the fans at max speed from the moment you fire up a game or other intensive task anyway. Temporary thermal throttling (when the system slows down to prevent overheating) may occasionally occur, especially when the battery is plugged in, but it's never ruined any of my gaming experiences.
When the cooling fans are spinning at max RPMs, things can get a bit loud, but again, this is to be expected when you squeeze powerful components into such a tight space — these kinds of compromises are unavoidable when buying into this size and level of specialist hardware. Just don't put this laptop on your actual lap while running a game because things will get mighty toasty.
"The Ferrari of Gaming Laptops"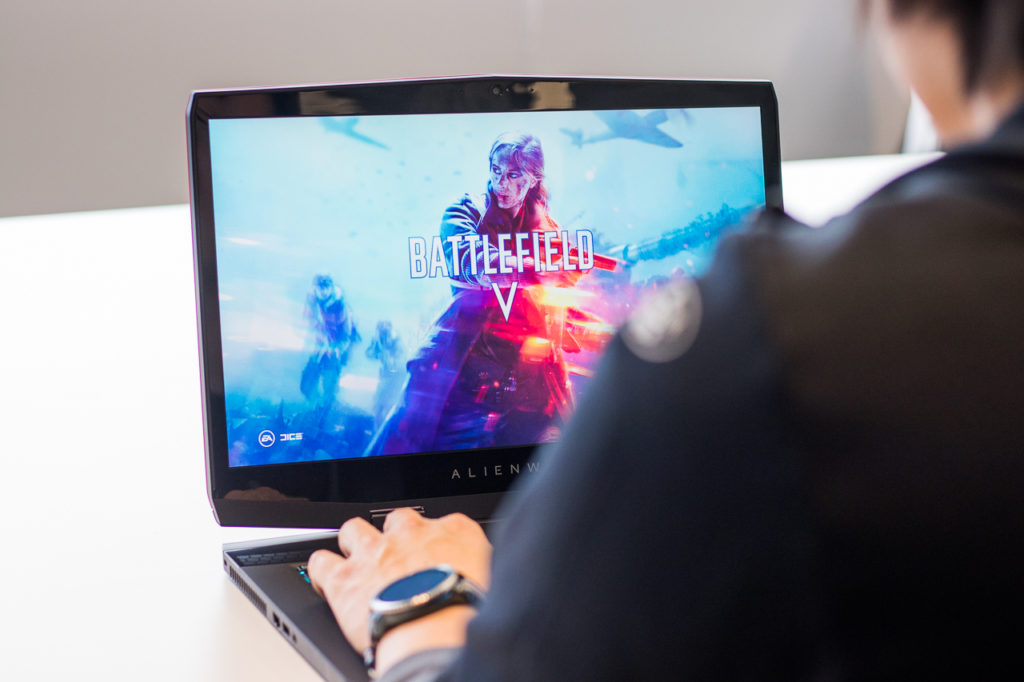 Our m17 test unit came fully-loaded from the factory: a 9th-gen Intel Core i9 8950hk CPU sits at the heart of this beast, delivering best-in-class performance that's comparable to a full size desktop much like the Alienware Aurora that I recently reviewed.
Games are subsequently rendered on a powerful GeForce RTX 2080 Max-Q GPU, a mobile version of NVIDIA's flagship graphics card. These two top-of-the-line components are backed by 16GBs of system RAM – more than enough for gaming at the highest level for now – and two super-fast M.2 SSDs, each with 512GBs of storage. Rounding out the hardware list is a suite of ports to satisfy your connectivity needs, including a versatile Thunderbolt 3 port, HDMI, 3x USB and expansions for an external graphics card, just in case what's inside this insane laptop isn't enough for you already.
With all this power under the hood, you can be comfortable in the knowledge that you're able to run any modern game at over 60 frames per second (FPS) on max settings at resolutions up to 1600p. For example, I was running Battlefield V with cutting-edge options like Ray Tracing enabled, and all settings on high or better at 70 FPS. Destiny 2, Apex Legends and Overwatch all hit 90+ FPS, which then allowed me to lock the game to the screen's 60Hz refresh rate via V-sync with no chance of frame loss.
Related: See RTX Ray Tracing in Action
Of course, these high-end chips don't only benefit gaming. The m17 is a premium experience through-and-through, as it should be for a device this expensive. Windows fires up in seconds, browsing around files and media is instantaneous, and all that graphics power is ideal for CAD work or high-resolution photo and video editing, especially if you connect to a multi-monitor setup.
Meanwhile, if you're a streamer, you can comfortably push the m17 harder by running a game and a live stream with a chat session all at once without issues. And that's exactly why you'd buy this "Ferrari of gaming laptops" — to multi-task resource-intensive apps that would typically bring lesser machines to a crawl.
But if your normal use cases aren't as demanding, you'd be better off with one of the more sensibly-priced offerings such as an RTX 2060-equipped model, which can be had for closer to $1,500 when on sale. It's still plenty powerful for AAA gaming.
Choose Your Display Wisely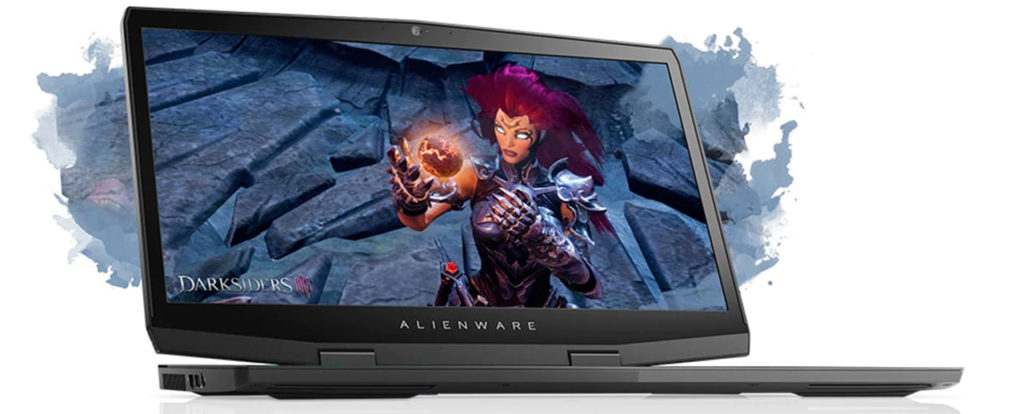 The specific 17-inch screen included in our test unit is the optional 4K IPS display with the aforementioned max refresh rate of 60Hz and 400 nits of peak brightness. This panel is wonderful, with excellent viewing angles and color reproduction, and is perfect for those who plan to do video and photo editing alongside gaming. If you're strictly buying this laptop for gaming, however, you'll want to opt for one of the lower-resolution displays.
Let's explore the reason behind my suggestion: reaching native 4K resolution in games proves a challenge even for this mighty laptop, and hitting that 4K/60 FPS sweet spot often requires several graphics settings to be set to medium or low, especially for demanding titles like Battlefield V or Shadow of the Tomb Raider. This is a compromise most gamers won't want to deal with after dropping $3,700 on a computer. If 4K gaming is indeed your target, I'd strongly advise a desktop PC, like a high-end version of the Alienware Aurora R8.
My recommendation for those who intend to use the m17 purely for gaming would be to choose the optional 1440p TN screen, which runs up to a 120Hz refresh rate. At this more-than-HD resolution, everything will display at much higher frame rates while using max settings, and gaming at over 100 frames per second is so silky smooth that you really have to experience it for yourself. For a future revision of the m17, I'd love to see a variable refresh rate option, such as G-Sync, which is oddly not supported in any of the current m17 configurations. If you consider variable refresh to be essential, check out the Alienware Area-51m gaming laptop.
Should You Buy The Alienware m17?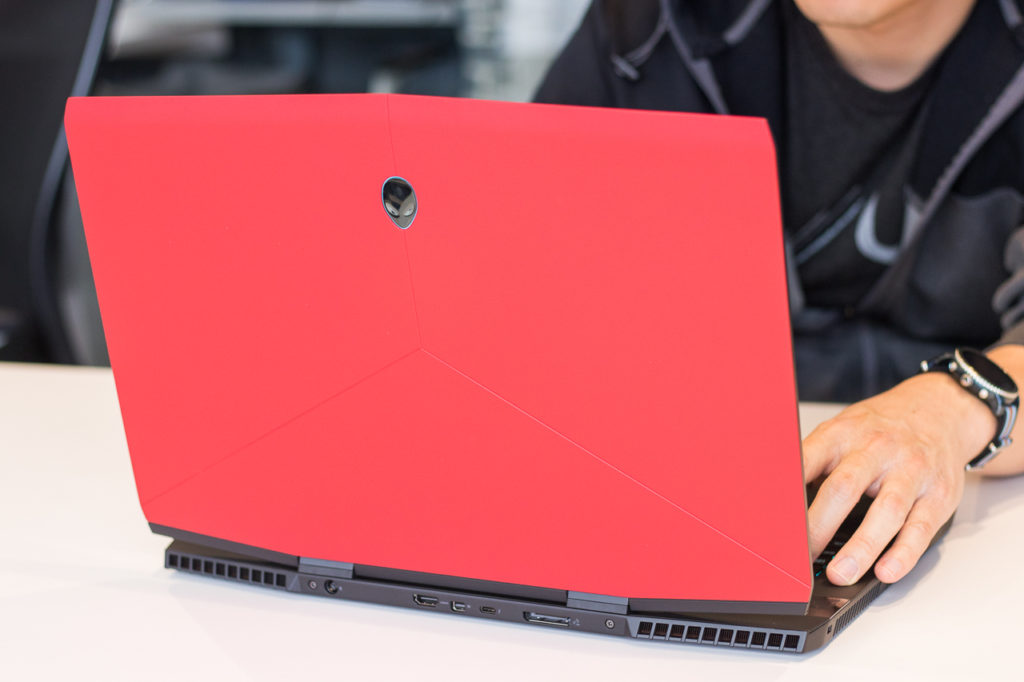 The Alienware m17 is a powerhouse of a device at the forefront of gaming laptop design, loaded with today's best hardware components. My test unit is a beast — a truly portable laptop that would outpace most people's desktop PCs. While bespoke Alienware features, including RGB lighting, Alienware Command Center and Alienware Mobile Connect (which allows for taking texts and calls directly on your laptop), add extra flair to the overall package, buyers of this laptop will undoubtedly be more focused on the extreme levels of graphical performance.
As previously mentioned, dedicated gamers will want to opt for the 1080p or 1440p screen options in order to achieve the best experience at max graphical settings. But if you're willing to tinker with game options or find video/photo editing more important, nothing beats the crisp, vibrant images offered by the available 4K IPS display.
This is an ultra high-end, specialist laptop for only the most demanding of users. If you have the budget for such a device, you won't be disappointed in Alienware's new slim, slick and sturdy design.
Alienware m17 Gaming Laptop
$1,499.99
Good Fit For:
Powerful graphics processor
Fast all-round performance
4K IPS screen
Sleek design
Robust chassis
Not a Good Fit For:
High operating temperatures
No variable refresh display
4K screen resolution is not ideal for games
Our editors strive to ensure that the information in this article is accurate as of the date published, but please keep in mind that offers can change. We encourage you to verify all terms and conditions of any product before you apply.