Amazon Echo Plus Review: More Volume, Integrated Smart Home Controls
The new Amazon Echo Plus sounds better and adds a smart home hub for basic controls.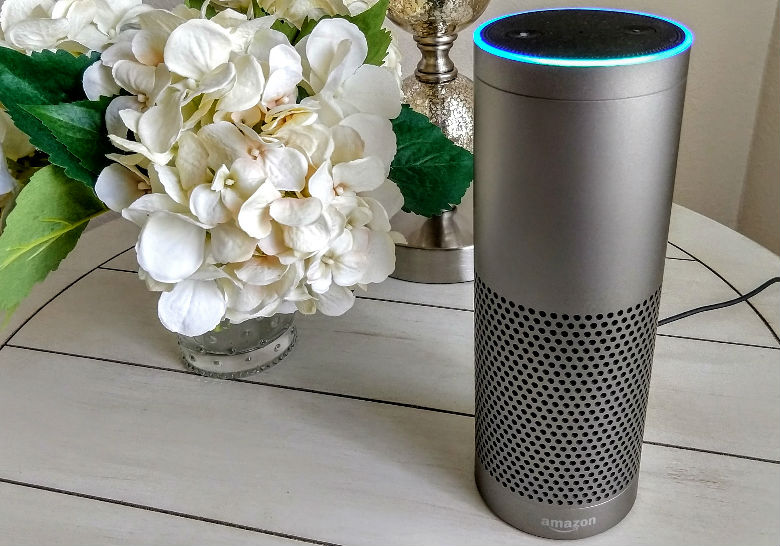 Amazon has led the charge in the realm of voice-activated smart speakers with its array of Echo devices, and now they're trying to take things one step further. The new Echo Plus goes beyond just helping users control smart devices or play music — with the added capability of a ZigBee radio, this new model claims to take over as the main control center for your home.
We gave Alexa the keys to our smart home in order to find out if the short list of upgrades on the Echo Plus is enough to make you want to buy one at its introductory price of $149.99.
Product Review 22959
The Buzz About ZigBee
Sticking with the classic cylindrical design, the Echo Plus comes in black and white, as well as a newly introduced silver color. Of course, there are bigger upgrades in store than just a new color.
The addition of ZigBee radio in the Echo Plus offers a solution to one of the larger issues with older Echo products. Previous iterations often required expensive hubs or bridges from the manufacturer — such as the Phillips Hue Bridge or the Samsung SmartThings Hub — in order to control smart home devices. These acted as the main connection point between Alexa and your individual smart lights, outlets, etc.
However, ZigBee's ability to connect with a growing number of devices means that you can now use the Echo Plus as a central hub. This technology has become increasingly popular in smart home devices over the past 10 years. And each smart device using this new standard, regardless of manufacturer, can now use the Echo Plus as the main control center. This means you'll buy fewer products and deal with less hassle when setting up your smart home.
Connecting Your Smart Home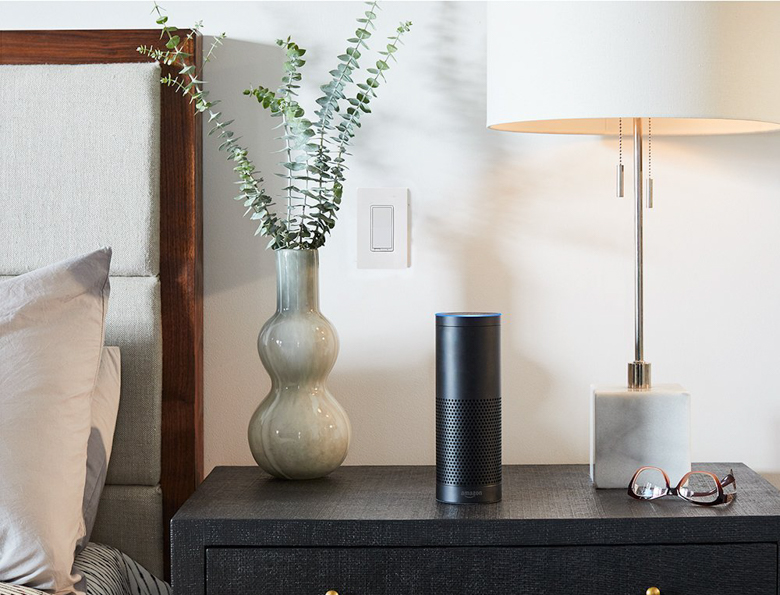 Since the new Echo Plus ships with a free Phillips Hue White A19 bulb, users can immediately get a feel for the new ZigBee system. In the past, you had to set up a connection with a Hue Bridge and then use the Phillips Hue mobile app to grant permission to the separate Alexa mobile app. All of that complication is now gone with the Echo Plus.
Simply ask Alexa to "discover devices." From there, your Echo Plus will find any powered-on ZigBee smart devices within range. The system then allows you to name the device and add it to the "Smart Home" menu in the Alexa application.
As easy as it sounds, there are still some issues with this process. While the Echo Plus effortlessly connects and controls your smart lights, the Phillips Hue mobile application cannot be used without the Phillips Hue Bridge. This means you won't have the same level of customization provided by the app. You won't be able to create "themes" or choose specific colors for your lights like you normally would.
ZigBee radio is a completely different connection, unfortunately, and has specific limitations. Instead, the Echo Plus can only accomplish simple commands when acting as the main control hub:
Device category
Example customer requests (utterances)
In-wall switches
"Alexa turn on device name"
"Alexa turn off device name
Plugs or outlets
"Alexa turn on device name"
"Alexa turn off device name
Lights
"Alexa turn on device name"
"Alexa dim device name
Locks
"Alexa, lock the door name"
"Alexa, is the door name locked?"
These basic commands are nice, but Phillips Hue Color lights are expensive. Anyone spending a good chunk of change on them is going to want more features than what the Echo Plus alone provides. While these ZigBee features work perfectly for operating a single white led bulb or turning on and off a TP-Link Smart Plug, people with more complex smart homes will need to hang on to their device hub/bridge.
Your Music, Even Louder

In addition to ZigBee, the Echo Plus also features new and improved speaker components. This means you'll be getting better acoustic range over the standard second generation Echo. With extremely dynamic sound for its size, we found the system could fill a large living room without issue.
In fact, the Echo Plus sounds much closer to the latest Google Home system, keeping Amazon competitive in this area. Of course, you can always pump up the volume by pairing the Plus with any Bluetooth speaker. Alternatively, you can take advantage of the new 3.5 mm audio port.
Both the standard Echo and the Echo Plus have seven internal microphones with updates like "far-field" and "beamforming" technology for enhanced noise cancellation. This all sounds great on paper, but we didn't notice any difference in the ability of the Echo Plus to hear and understand commands from previous generation Echo products.
Overall, it performs well enough and remains consistent in all but the noisiest of situations.
Should You Buy an Echo Plus?
If you are new to the Amazon Echo family of products and just starting your smart home setup, the Echo Plus may be worth a look. The ability to use your Echo Plus as a hub could save you money in the long run, especially if you plan on adding a lot of smart home appliances.
Of course, if a smart home isn't your thing and you just want something to read you the news or set timers in the kitchen, there are better, cheaper, options. The second generation Amazon Echo, for example, is $50 less, and comes with many of the same features. Alternatively, just opt for a $50 Echo Dot as long as sound quality isn't that important to you.
If you already own an older Amazon Echo, however, you won't find enough upgrades here to really make the Echo Plus worth it. While it's nice to use the Echo Plus as a smart device hub, anyone looking for extensive control over their smart devices will be disappointed.

---
Any product or service prices/offers that appear in this article are accurate at time of publish, and are subject to change without notice. Please verify the actual selling price and offer details on the merchant's site before making a purchase.