Avoid the Store: Check out These Holiday Fashion Deals from Amazon
Save up to 35% on Amazon's popular winter fashions.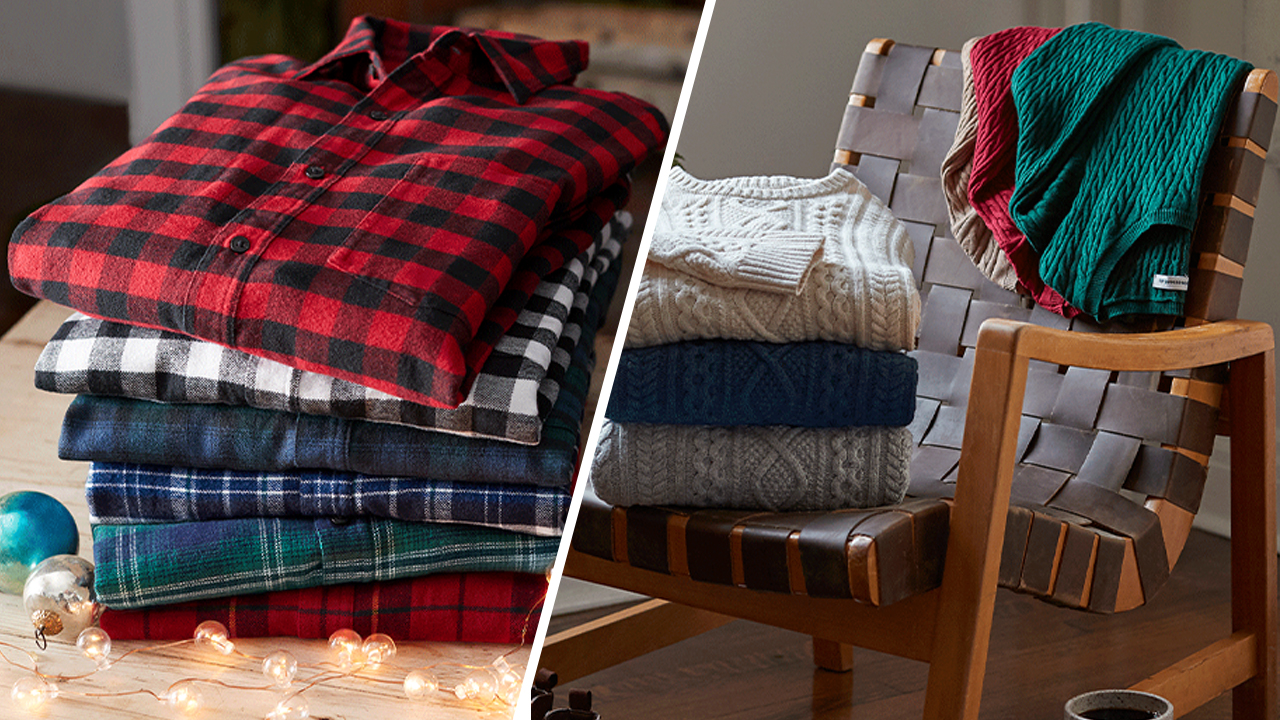 The holiday season is here in full force, and you want to look your best, but the idea of tackling the stores during the busiest time of the year can seem daunting. Cue Amazon Prime.
Amazon has really stepped up its fashion game and made it easier to look stylish without enduring an awkward dressing room. And right now, you can save up to 35% on warm fashions for the family from Amazon's private brands, as well as 35% off men's shirts from Goodthreads, Amazon Essentials and others.
We know clothes shopping can be a personal thing, and you may have been burned in the past shopping for clothes online. Amazon has done everything it can to elevate the try-on experience so that you don't get stuck with fashions you hate.
Through Prime Wardrobe you can try on up to eight items at a time and enjoy free and easy returns for up to seven days. And for items bought outside of Prime Wardrobe, Amazon typically has a generous return policy, especially for Amazon-branded fashions.
We've searched high and low through the current Amazon fashion deals to bring you our favorite and most popular holiday fashion finds.
Fashionable Jackets for Her
To get the most bang for your buck, look for pieces that are versatile. I love options like the Daily Ritual Women's Fine Gauge Stretch Cardigan Sweater, on sale for $28.90 right now, regularly $34. Sweaters like this one can be dressed up when paired with a dress or pantsuit or dressed down with jeans for a comfy weekend.

For the times you wish you could wear a blanket out, but still want to look fashionable, these jackets are worth checking out:
Outerwear Styles for Him
When outfitting your closet for the colder months, look for warm jackets and sweaters that still keep their shape, like the Amazon Essentials Men's Full-Zip Fleece Mock Neck Sweatshirt, which is on sale for $16.15 this week. You want to look presentable without looking frumpy.

Here are some of our other favorite jackets and sweaters:
Holiday Party Wear for the Whole Family
Throw a cable-knit sweater over a button-up, like the Goodthreads Men's Slim-Fit Long-Sleeve Lightweight Madras Plaid Shirt to take your weekend casual look to party-ready. Whether you have a work party or social gathering with friends, these holiday pieces will stun:

Holiday Fashion Favorites for Kids
The key to getting your kids to dress nicely for the holidays is to find comfortable fashions that meet your style expectations.

Let's get real; kids don't want to spend their favorite time of the year in stuffy clothes. Here are some kid-approved fashions to consider:
Boots for Her
The right pair of boots can dress up any outfit – whether you're rocking a sequin dress or a comfy pair of joggers. Here are our favorite Amazon-branded boots for women.

Whatever your winter fashion needs are, there's a good chance you can find an Amazon fashion deal on them. Set a Deal Alert for your favorite stores and brands so we can let you know when more sales hit.
And for more Amazon holiday deals, check out our guide to the top Amazon home gifts for the holidays:
Uncover Over 4,000 Treasures with the 2019 Amazon Home Holiday Guide
---
Any product or service prices/offers that appear in this article are accurate at time of publish, and are subject to change without notice. Please verify the actual selling price and offer details on the merchant's site before making a purchase.