Apple iPad Buying Guide: Deciding When and Which iPad to Buy
An overview of 2016 Apple iPad options, including the iPad Pro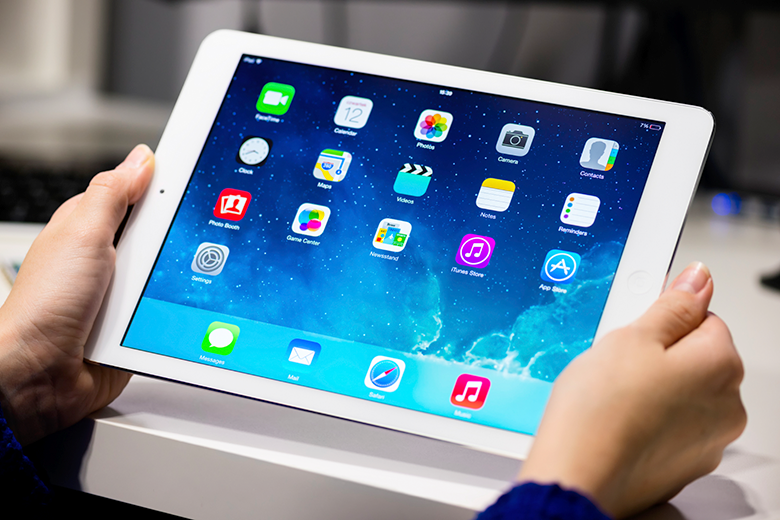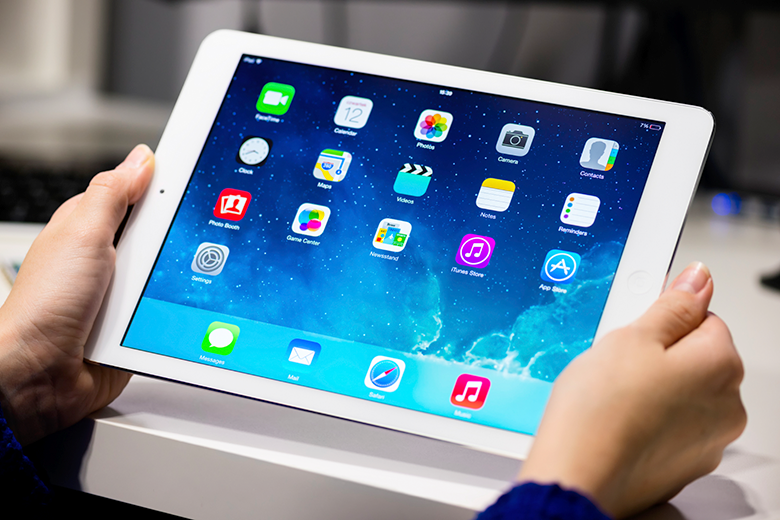 For more than six years, Apple's iPad has been advancing the tablet market. While Apple didn't invent the tablet and there have been various tablet iterations since the 1990s, the family lineup of iPads really set the market on fire and has only expanded to suit the needs of users.
Today, these pint-sized computers offer a slew of Bluetooth-connected peripherals that weren't around for the first generation, such as headsets, stands and a variety of keyboards. Additionally, all iPads can now perform 1080p HD recording, with some variants capable of slow-motion video for dynamic shots. Siri comes standard and can be voice activated (if enabled) by saying "Hey Siri."
Apple's AppStore has also grown in size since the first years, meaning that you'll have no problem finding something entertaining to do on your iPad. While the standard features have grown since the iPad was first released, there are still some details to consider when deciding which iPad will best suit your needs. To help you out, we're showcasing the differences between the versions and where to find the best deals on these desirable devices.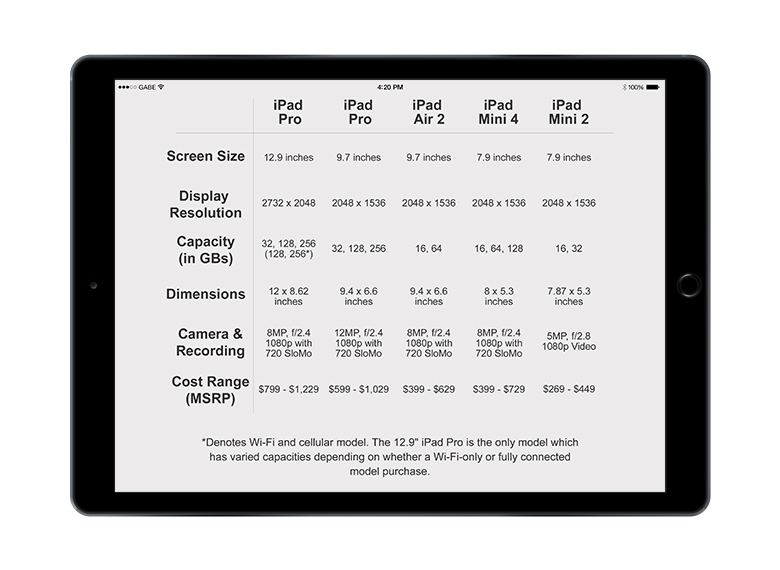 Apple iPad Models
Apple's most affordable tablet is the iPad mini 2, starting at an MSRP of $269 for a 16GB, Wi-Fi-only model with a 7.9-inch Retina display featuring 2048 x 1536 screen resolution. The top of the line iPad mini 2 comes with 32GB, Wi-Fi, and a cellular connection to data. These smaller tablets are perfect for kids as they're a great size for smaller hands, and offer access to educational and entertaining apps and games. Plus, at this price point, it won't be too big of a deal if it gets a little banged up.
The Apple iPad mini 4 has a newer processor that is 1.2 times faster in processing and 1.6 times faster with graphics than the mini 2, as well an 8-megapixel camera. Models with 16GB and Wi-Fi-only connectivity cost around $399, while 128GB-models will run you $599. For Wi-Fi and cellular-connected models, the cost runs between $529 for the 16GB version and $729 for 128GB models. The mini 4 is a good option for a high school or college student who wants something for quick notes or help with organization (and obviously, it's still great for browsing the web and playing games.) It won't take the place of a laptop, but it's a good portable option.
If you're looking for a slightly bigger screen, your options are the 9.4-inch iPad Air 2 or the 9.7-inch iPad Pro. The Air 2 comes in 16GB and 64GB versions, with Wi-Fi models starting at $399 ($629 for the top of the line 64GB, fully-connected device). Apple's 9.7-inch iPad Pro offers a better processor, a more vibrant display, and a 12-megapixel camera with a ƒ/2.2 aperture, which are the best specs for cameras among the various iPads. The Wi-Fi-only 9.7-inch iPad Pro costs between $579 and $879 (for 32GB up to 256GB models respectively), while models with data connectivity cost up to $1,009 for a 256GB model. If watching movies or TV is going to be a big part of what you do on your iPad, you'll want the larger screen of these models. They also have larger storage capacities if you're downloading video.
The cream-of-the-crop is the 12.9-inch iPad Pro, which offers the fastest processor, largest screen, highest resolution, and an 8-megapixel camera. As the top of the line Pro variant, storage capacity starts at 32GB for Wi-Fi-only models and costs begin at $799. Head up to the fully-connected models and you only get two options: the $1,079 128GB model or the $1,229 variant with 256GB of storage. These Pro models are really for the on-the-go professional; they're laptop replacements for the fast-paced world.
As for whether you get a Wi-Fi-only versus fully connected model, it's all about where you plan on using your iPad. If you mostly stick to work and home — where you can access your Wi-Fi network — then there may not be too much need to pay for the fully-connected model. Frequent travelers or anyone who commutes on public transit, however, will probably appreciate a cell-data service plan.
Finally, keep in mind that the prices given are the suggested prices from Apple itself, so you may see variations in price from retailer markups or fees.
When to Buy
While you can purchase an Apple iPad from the Apple Store or Amazon at any time, you won't be enjoying any substantial savings. Try to check for savings during the big shopping holidays, including Memorial Day, during graduation season and back-to-school, or around Black Friday and the holiday shopping season.
Another great time of year to pick-up your new Apple is just after the newest model has been released for the year, which tends to happen around September. Apple usually updates its devices every year, which means it's not hard to find a good deal on an older model.
threadID: 8116266 threadID: 8702563
Of course, if you're an avid deal hunter, you're likely to find iPad deals year round from various retailers, especially if you're willing to go for a bundle deal. Just be careful of discounts that seem too-good-to-be-true, as they are often refurbished (used or fixed) iPads, so you'll want to do your research on the retailer and the return policy. If you don't mind a used device though, you could save yourself between $70 and $100 on your next iPad. BestBuy, BHPhoto.com, Newegg.com, and other retailers stating that they are "Apple Authorized Dealers" are generally good places to start for quality refurbished devices.
Students can also get a bit of a leg-up on Apple products through various college discount programs. Apple has their own discounted pricing for students, but one of the best options is the College Student Deals discounts program through BestBuy. Signing up for the program earns students $100 or more in savings on Apple and other products.
threadID: 8806099
Finding your Slickdeal

Savings for the average iPad Mini 2 are around $60 to $100 off, meaning you could pick one up for between $160 to $200 with the right deal. You can often find iPad Mini 4 tablets for around $100 off, meaning you'll get a fast and fashionable tablet for less than $300. If you're lucky enough, you may even get free shipping. Beware, however, as 2016 is the update year for the next version of iPad Mini. While newer models will have better specs, older models will also have price drops around the times of announced or newly released models.
threadID: 8383521 threadID: 8811363
Apple has yet to announce an iPad Air 3, so the iPad Air 2 may be the last of its name. Deals on these light-weight tablets are an average of $25 to $50 off, meaning you can pick up a 16GB model for around $350. While being the end of the line may not be great for those who require the latest gadgetry, it does mean the potential for great savings if you don't mind a slightly out of date model.
threadID: 8115954
While the 9.7-inch iPad Pro retails for around $579 for 32GB models, you can sometimes get higher capacity storage for not too much more. We've seen deals from Best Buy on 128GB models for only $50 more than the 32GB models.
threadID: 8945915 threadID: 8917863
Purchasing into the iPad Pro line means you'll be getting the best resolution among the iPad lineup, along with a zippy processor and more. The average savings for the first tier of 12.9-inch iPad Pro are between $100 and $150 off, depending on if you're opting for the Wi-Fi-only or fully-connected models.
threadID: 8806099
As a general rule, all the major tech retailers are going to have good sales on iPads from time to time. Best Buy tends to have them more often, especially for students around back to school time. But frequent deals also come up from Amazon, eBay and Walmart.
Bottom Line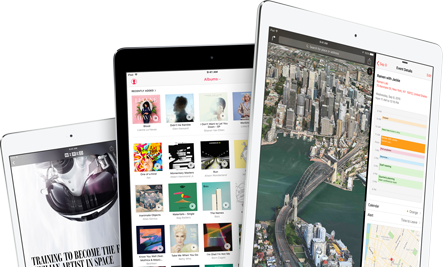 As other high-quality tablets enter the market, competition for sales on iPads, and tablets in general, has grown. While the sales-war style discounting is bad for the retailer's bottom lines, it's a boon for you.
Ultimately, the best way to get a good deal is to do a little research. Figure out which iPad works best for your needs and your budget, then find out if a new variant is coming out soon. Prices on new models won't be too steeply discounted, but mid-cycle or previous models may have some prices that are up your deal-loving alley. And if you're willing to wait for a holiday sale, all the better.
Check out some of the great deals for the many models of Apple iPad by browsing the Slickdeals tablet deal page and setting a Deal Alert to be notified when a new deal is posted.
Images courtesy of Apple.