MacBook Air Reviews: We Combined 10 Product Reviews Into One
Between much-requested improvements and a more affordable price, is the 2020 Apple MacBook Air the laptop you've been waiting for?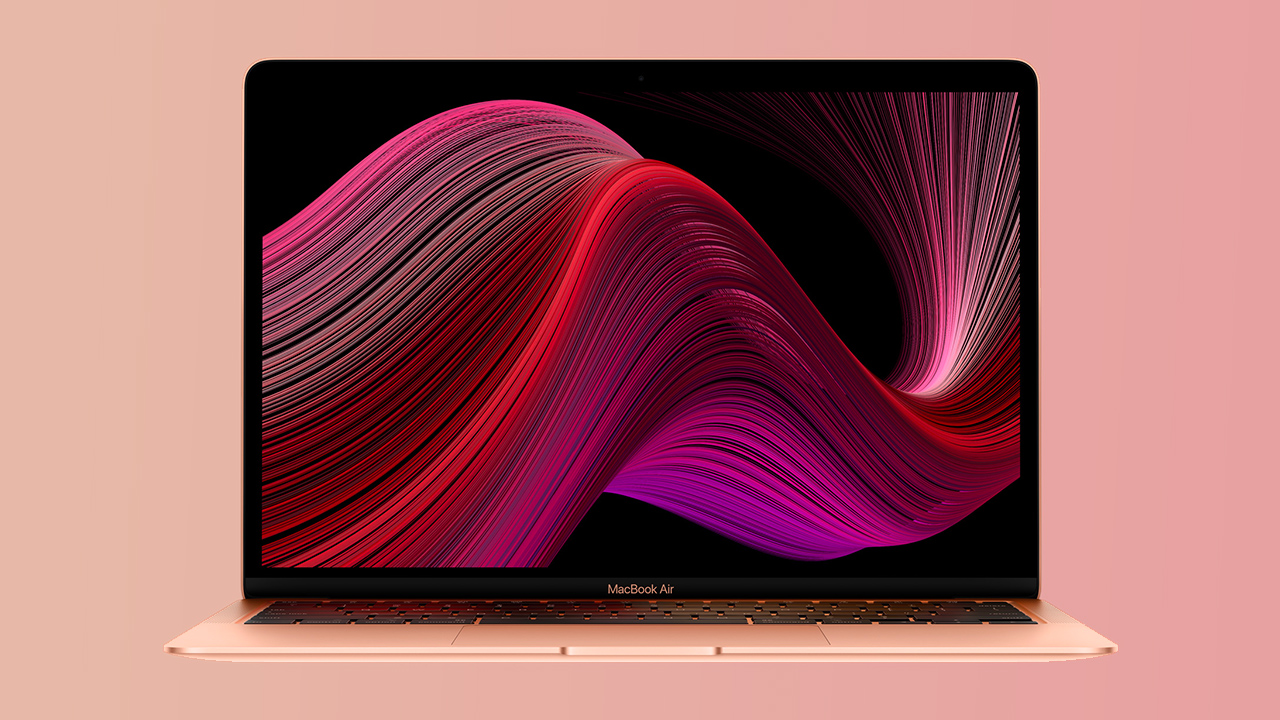 In March 2020, Apple released a new, revamped MacBook Air, and it's already creating tons of buzz among electronic enthusiasts. The latest edition of the ultrabook brings all-around improvements including stronger processors, extra storage, and a much-requested keyboard renovation.
Check Current MacBook Air Deals
With all the changes, you might expect the new MacBook Air to be slightly more expensive than past models. However, Apple has instead decided to follow the trend set by the iPhone 11, rolling back the MSRP of the new MacBook Air to a competitive $999. This puts the device in a price bracket below popular alternatives like the HP Spectre x360 13 (MSRP: $1100), Microsoft Surface 2 Laptop (MSRP: $1150) and the New Dell XPS 13 (MSRP: $1280).
Reviews Consensus: Is the 2020 MacBook Air Worth it? 
As it stands, you can find dozens of reviews across the internet for Apple's latest featherlight laptop. With so many voices and opinions on offer, it can be difficult to tell which review best aligns with your specific queries. 
To save you hours of research time, Slickdeals 10-in-1 Reviews compiles all the info you'll need to make an informed purchasing decision in one place. In this case, we've summarized the top 10 reviews for the 2020 MacBook Air to bring you the most important takeaways.
Although its a relatively new product, experts and Mac enthusiasts across the web have had the chance to put the latest MacBook Air under a magnifying glass. The general consensus among reviewers aligns with Laptop Mag's statement, "this might just be the best MacBook Air yet."
MacBook Air 2020 Specifications ($999 Base Model)
Design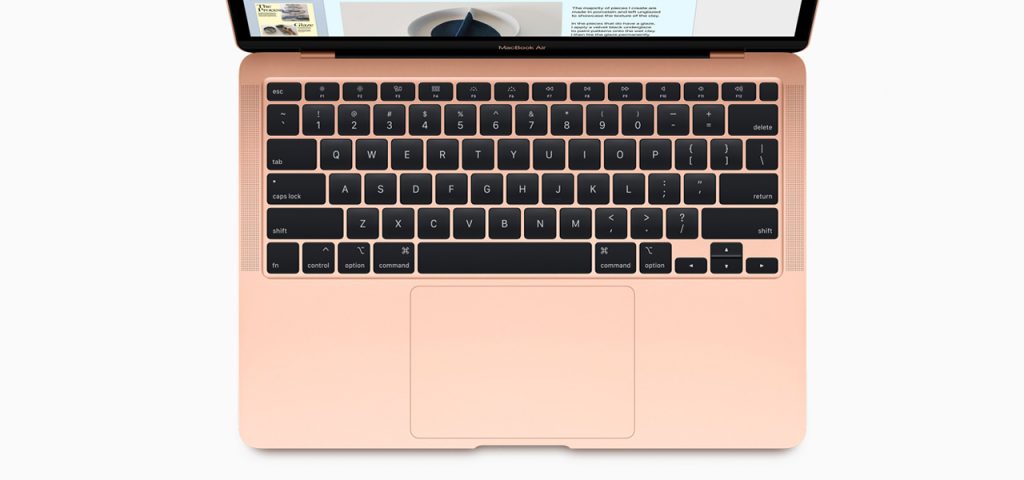 Consensus: Universally Positive (10/10 Positive)
Main Takeaway: Closed and set side by side, you will see virtually no difference between the previous generation of Apple MacBook Air and the latest one. While there are no cosmetic upgrades on the outside, this isn't a concern for most reviewers who feel the styling of the Air is as close to perfection as you can get.
However, when you open the device up, your eyes are graced with a brand new layout of keys. For this edition of the Air, Apple implanted the Magic Keyboard seen on the latest 16-inch MacBook Pro. 
"At long last, our keyboard nightmare is over." – Macworld
The new keyboard configuration utilizes a more typing-friendly scissor-switch style and has increased the amount of key travel to 1 mm. This is nearly a 50% jump from the previous butterfly keyboard. Among all the reviews, this change is the highlight of the new ultrabook. 
"The MacBook Air is the most popular MacBook sold by Apple, and the big draw for most people to upgrade from an older model should be the keyboard on this machine." – WIRED
Despite the dimensions of the MacBook Air, the laptop comes with a relatively large trackpad. The 4.8 x 3.2 inch touchpad offers plenty of room for two-finger scrolling as well as employment of multiple finger gestures.
Additional Opinions: 
---
Performance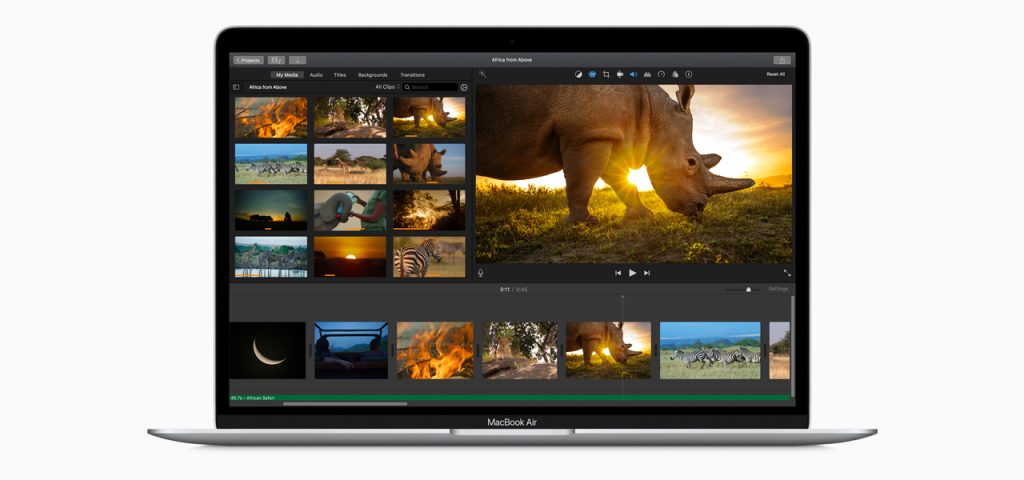 Consensus: Generally Positive (4/10 Positive, 3/10 Neutral, 3/10 Negative)
Main Takeaway: For the previous two generations of MacBook Air, there wasn't much customization available in terms of power. With the 2020 version, Apple is turning over a new leaf and offering three options for the processor. 
While the base model's i3 may be enough for some users, the preference among reviewers has been to pay the extra $100 to get an i5. And if you don't mind dishing out a little more, an i7 processor is also available for an additional $250.
"Yes, the Air is a little cheaper now starting at $999, but skip the dual-core Core i3 and go for the quad-core Core i5 processor. This is the model I've been testing, and it's been nailing most tasks." – WIRED
The laptop comes with an 8GB 3733MHz LPDDR4X RAM which is a pretty standard onboard memory size for today's tasks and was sufficient for most of the reviewers. But if your work or hobbies require a bit more, doubling the size is recommended.
This year's MacBook Air still features a SSD and has also doubled the storage capacity to 256GB. The reviews all agree this amount is sufficient, but you can upgrade the space all the way up to 2TB if you want to. However, this is a pretty costly option that can add up to $800 to the price tag, which didn't go over as well.
"Really, the 16GB step-up should be the new normal, not a $200 upgrade." – CNET
Given its size and weight, the reviewers found the laptop can handle everyday multitasking pretty effortlessly. But if you plan on taking on more challenging tasks like video editing, then it's wise to opt for the higher-end processor and RAM. 
"I've been reviewing the step-up $1,299 configuration that has a quad-core Core i5 and doubles the storage to 512GB, which is the version I think most people should get. You can't upgrade the storage later, so best to load up when you can." – The Verge
Despite the more powerful options, many reviewers still feel the MacBook Air is not a gaming device. While it can handle some games at low settings, the Intel Iris Plus GPU is just not meant for that type of task.
"Let's cut to the chase, you're not going to be doing much gaming on the Intel Iris Plus GPU – unless of course, you're planning to invest in an Apple Arcade subscription." – Laptop Mag
Additional Opinions:
---
Battery Life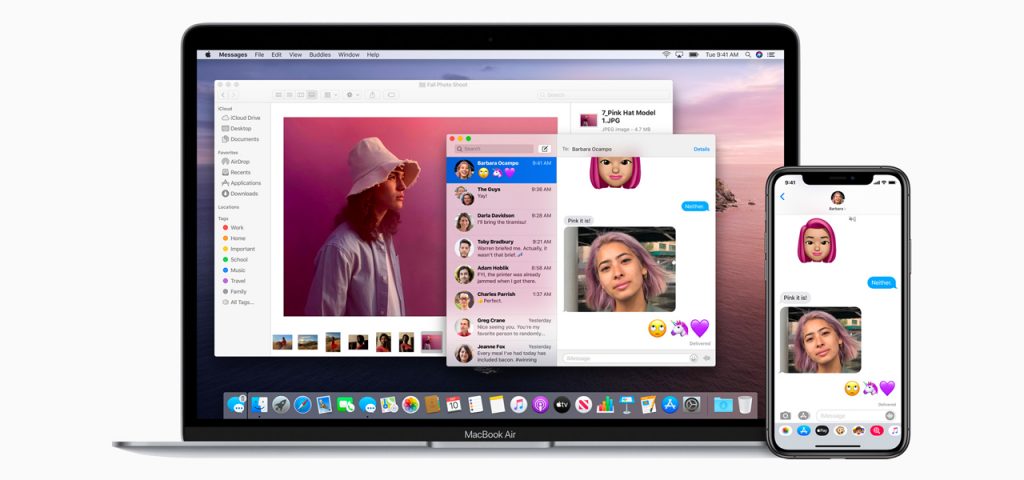 General Consensus: Mixed (5/10 Neutral, 5/10 Negative)
Main Takeaway: For stationary users, the battery life and charge speed isn't much of a concern for stationary users. But if your tendencies are to change up and work on the go, you should be prepared for regular power outlet pit stops.
"On our battery test (continuous web surfing over Wi-Fi at 150 nits), the MacBook Air 2020 lasted for 9 hours and 31 minutes, beating the 2019 model's time of 8:51 and outlasting the Surface Pro (7:30)." – Tom's Guide
In terms of power consumption, there is no improvement on battery life according to the new MacBook Air's spec sheet. This was confirmed by many reviewers as they put the laptop under various working conditions. On average, the device held up for roughly 8 hours. While this is enough for a regular workday, a more strenuous workload makes that number less realistic
"While Apple says the MacBook Air can last up to 11 hours on a full charge, I consistently tracked five hours per day. On a good day, I was able to squeeze out six hours." – Mashable
Once the device ran out of power, the charge speed presented further issues for reviewers, many of whom reported a two-hour charge time using the included USB-C shaped Thunderbolt 3 cable. Considering many lightweight productivity laptops come with fast charging that can go from 15% to full in roughly an hour, this was a major stumbling point across reviews.
"Compared to other premium thin-and-light 13-inch laptops, the 2020 MacBook Air offers good battery life, but is not at the top of the pack." – Macworld
Additional Opinions:
---
Price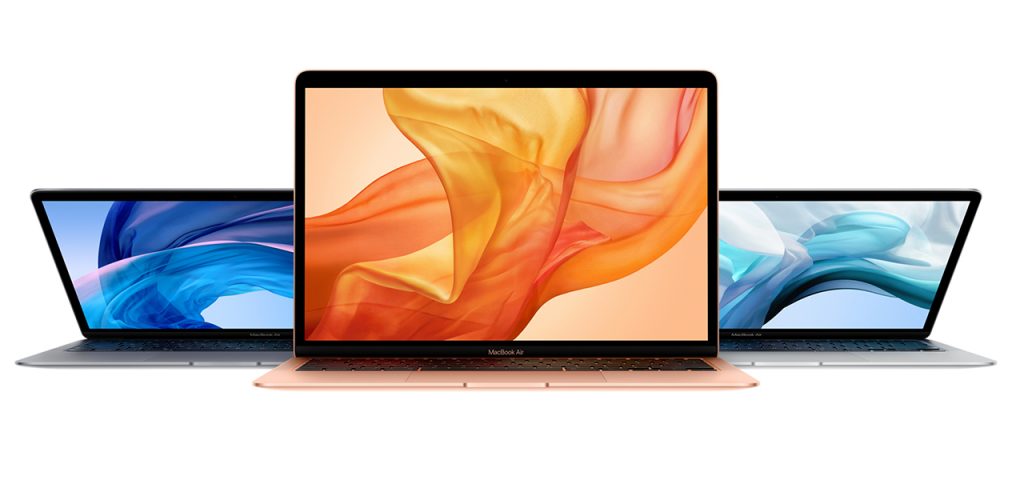 General Consensus: Generally Positive (8/10 Positive, 2/10 Neutral)
Main Takeaway: The MacBook Air has always been a premium product and had previously always been priced that way. This year, Apple revealed a base model with a starting price of $999 and the reviewers were mostly ecstatic. 
Despite this comparably affordable entry price, many of the experts still suggest opting for the Intel i5 processor. Even though it adds $100 to the bottom line, most agree it makes a world of difference. And for some, the upper-tier configuration at $1,299 presents an even better value.
"The $1,299 model we reviewed, with 512GB of storage and a faster quad-core processor, is a nice sweet spot that represents good value and longevity." – Macworld
That said, a couple of the reviewers found the price to be just alright. They still consider $999 a good deal because it is a Mac. But compared to the competition, you can definitely get better specs for your money with other brands. And in their opinion, the mentality of "you get what you pay for" is prevalent for the base model.
Additional Opinions: 
Although the 2020 MacBook Air is pretty affordable now, you may never know when it will go on sale next. But if you set up a Deal Alert, you can get notified instantly of its next big discount.
How to Find the Best Deals on the 2020 MacBook Air
Despite being new to the market, the 2020 Apple MacBook Air has already seen a number of discounts. This includes a Costco price mistake discovered by a member of our Slickdeals community that listed the Air for $749. While this is clearly an all-time low price, it's hard to say how many people actually capitalized on this accidental discount, as it was listed as out of stock in a matter of minutes.
Besides this anomaly, the average discount for recent deals is a 10% markdown, such as what we saw with this recently expired sale from B&H Photo Video.
If you're currently a student, teacher or parent of a young scholar, you can snag the device for an additional $100 off at Apple's online Education Store. This purchase also qualifies for 3% Daily Cash when shopping with an Apple Card, or you can get no-interest financing for up to 18 months. For an even greater discount on the latest MacBook Air, Apple is also offering credit towards your purchase by allowing you to trade in your old computer (regardless of whether it's made by Apple). 
Alternatively, Amazon has the 2020 MacBook Air (Gold) for $950. And the additional 5% back you earn by purchasing with an Amazon credit card puts it at roughly the same discount as Apple's Education Store. The laptop also qualifies for interest-free financing for 18 months through the Amazon Prime Rewards Credit Card. 
Regardless of which model you're eyeing, the MacBook Air doesn't usually receive super deep discounts. However, if you want to save a bit more and don't mind secondhand goods, buying refurbished is a great way to upgrade on a budget. For example, the 2019 MacBook Air can be found factory refreshed for $800 from Newegg, which is $300 off its original MSRP. 
It may be a few months before we see any renewed 2020 MacBook Airs on sale, but that's definitely something to look forward to. 
---
Reviews Consulted
Our editors strive to ensure that the information in this article is accurate as of the date published, but please keep in mind that offers can change. We encourage you to verify all terms and conditions of any product before you apply.