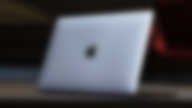 You'd be hard pressed to spot any physical differences between the 2018 MacBook Pro and its 2017 counterpart. The price, on the other hand, is a full $500 more than last year's model at $1,799. While the jump in cost is certainly shocking for many MacBook fans, Apple is hoping new features and improvements may make this iteration worthy of its higher price tag.
While both laptops look nearly identical, this year's sleek slab of aluminum packs some significant internal improvements over the cheaper outgoing model. And those improvements make for a significantly better long-term investment.
Special thanks to B&H Photo for loaning us a MacBook Pro so that we could produce this review!
Apple MacBook Pro (13-inch, 2018 Model)
Pros
Excellent portability
Superb battery life
Bright, vibrant screen
Vastly improved processors
Best-in-class build quality
Cons
Expensive base price
Lack of bespoke ports
No discrete graphics options
Minor Touch Bar bugs
Buy Now from B&H Photo
Apple MacBook Pro Full Specifications (13-inch, 2018 model, as tested)
2.3GHz Intel Core i5, Turbo Boost up to 3.8GHz
8GB 2133MHz LPDDR3
Intel Iris Plus Graphincs 655 1536MB
13.3 inch 2560 x 1600 display
256GB flash storage
Touch Bar with integrated Touch ID Sensor
Four Thunderbolt 3 I(USB C)
802.11ac Wi-Fi wireless networking; IEEE 802.11a/b/g/n compatible
Bluetooth 5.0
720p FaceTime HD camera
3.02 pounds (1.37kg)
Improved Performance

The most critical improvement to this year's 13-inch MacBook Pro is with its processors. Apple made the jump to Intel's cutting-edge 8th generation microchips, which means a significant performance boost over last year's model. In fact, this is one of the biggest year-over-year gains we've seen in Apple laptops for quite some time.
The improved performance of the new quad-core chip is especially evident when doing more intense operations, such as encoding a video or multitasking with several apps open. It really puts last year's comparatively old-fashioned dual-core chip to shame, packing quite a punch for a unit so small. The only disappointment here is that there's no option for a discrete graphics card in the 13-inch unit. That means things like gaming or rendering advanced 3D work would require an upgrade to the 15-inch model. Or better still, a higher-end Windows laptop with an NVIDIA GPU.
Quieter Keys and Standard Touch Bar

The keyboard represents another significant change this year. Apple's ultra-low-profile keys are noticeably quieter than last year, achieving a more subtle clicking sound on each tap without sacrificing any of that reassuring visceral feedback. Apple has also reportedly made the keys more resilient to dust and other contaminants, which was a widely reported vulnerability of MacBooks for the past two years.

Additionally, every single 2018 MacBook Pro keyboard will now be complemented by Apple's Touch Bar -- it's no longer an optional extra like last year. The Touch Bar has been polarizing, to say the least. Some critics argue that it's a gimmick aimed more at bulking out a feature list and adding visual appeal than solving any real user issues. Even still, it's easy to become quite fond of the convenience it offers, like easy tab selection and video scrubbing.
The Touch Bar also features Touch ID -- Apple's fancy name for a fingerprint sensor. This allows you to quickly unlock the laptop and easily verify Apple Pay purchases. It works just as well as it does on the iPhone, and is a great convenience feature.
Certainly none of the Touch Bar features will revolutionize the way you use your computer, and we did experience a few minor glitches in performance, but ultimately, it's a nice feature to have.
Design and Overall Quality

Hardware wise, the 2018 MacBook Pro represents Apple computers at their finest. The screen is pin-sharp, delivering a vibrant, wide color gamut and peak brightness. It performs well even in bright sunlight, despite the glossy, reflective screen. BlueTooth has been bumped up to version 5.0, in line with the latest devices. Additionally, battery life is superb at up to 10 hours of wireless web browsing, and the supported Wi-Fi standards are cutting-edge.
Overall, the build quality is second to none, as you might expect from an $1,799 laptop. Our test unit came wrapped in a gorgeous Space Gray Aluminum casing that doesn't show fingerprints at all. The resistance on the display hinge is weighted just perfectly, as well. You can lift the screen open with one hand without it lifting up the base of the laptop, yet it's strong enough to hold the display in place without any wobble or sag.
The little speakers are impressively loud and crystal clear. The touch pad is large and performs consistently with a wide array of multi-touch gestures. Built in Force Touch (another iPhone-derived feature) gives you secondary options when pressing harder on the touch pad, while tactile feedback informs how hard you need to press down to activate it. And all this in a package weighing just 3.02 pounds.
The only significant disadvantage of new MacBook ownership is the lack of native ports. Like most of Apple's latest products, the 2018 MacBook Pro eschews HDMI, Ethernet and full-size USB-A ports in favor of four tiny, multi-functional USB-C ports. That means you'll need adapters for most conventional peripherals and video tasks. On the plus side, you can charge the laptop using any port, and data transfer speeds through these ports is blisteringly fast.
Should You Buy a 2018 Apple MacBook Pro?

Let's address the elephant in the room: $1,799 is a hefty price tag for a 13-inch ultrabook that doesn't have a discrete 3D graphics solution. But, even if you have only a passing interest in the now-mandatory Touch Bar, what you really get for your money over the $1,299 2017 model is a vastly improved processor that will better serve you in the long run. Plus, there's double the storage space over last year's pitiful 128GB base offering.
Yes, it's expensive, but it's also perhaps the most refined laptop money can buy. Discounts for MacBooks are rare, but you can save money on your purchase instantly by heading over to B&H Photo, which is currently offering a $200 discount with no tax for customers residing outside of New York and New Jersey.
If you're not quite ready to pull the trigger, set a Deal Alert to stay updated on MacBook Pro deals. You'll be notified as soon as we see a discount on these laptops.

---
Any product or service prices/offers that appear in this article are accurate at time of publish, and are subject to change without notice. Please verify the actual selling price and offer details on the merchant's site before making a purchase.