Apple Watch Series 5 Reviews: The Internet's Top Experts Weigh in on Apple's Newest Smartwatch
With a new Always-On feature, the awkwardness of wearing an Apple Watch is now behind us.
Smartwatches are taking over the world one wrist at a time, and the Apple Watch stands tall above the rest. In 2019, Apple sold more watches than every Swiss watchmaker put together, making it clear consumers want their premium watches digitized.
Check Current Apple Watch Series 5 Deals
Last September, Apple released the 5th generation of Apple Watch complete with a new Always-On screen (one of fans' most requested updates ). However, aside from this and some other minor quality of life improvements, much of the watch's core design sticks to Apple's winning formula. And with models starting of $399, the pricing has also carried over from the Series 4, which launched with the same MSRP.
Review Consensus: Is the Apple Watch Series 5 Worth It?
As it stands, you can find dozens of reviews across the internet for the Apple Watch Series 5. With so many voices and opinions on offer, it can be difficult to tell which review best aligns with your specific queries.
To save you hours of research time, Slickdeals has compiled all the info you'll need to make an informed purchasing decision in one place. In this case, we've summarized the top 10 reviews for the latest Apple Watch to bring you the most important takeaways.
Since the Series 5 has been out for almost a year, experts and Mac enthusiasts across the web have had the chance to put the smartwatch under a magnifying glass. The general consensus among reviewers aligns with CNET's statement, "among smartwatches, the Apple Watch stands as the most feature-filled, well-performing wearable in existence."
Apple Watch Series 5 Specifications
40mm or 44mm Case Size
Aluminum, Stainless Steel, Titanium or Ceramic Case Style
64-Bit Dual-Core S5 Processor
32GB capacity
1.78-Inch Sapphire Glass LTPO OLED Always-On Retina Display with Force Touch
448×368 Resolution with 1000 Nits Brightness
Bluetooth 5.0
802.11b/g/n 2.4GHz WiFi Connectivity
Display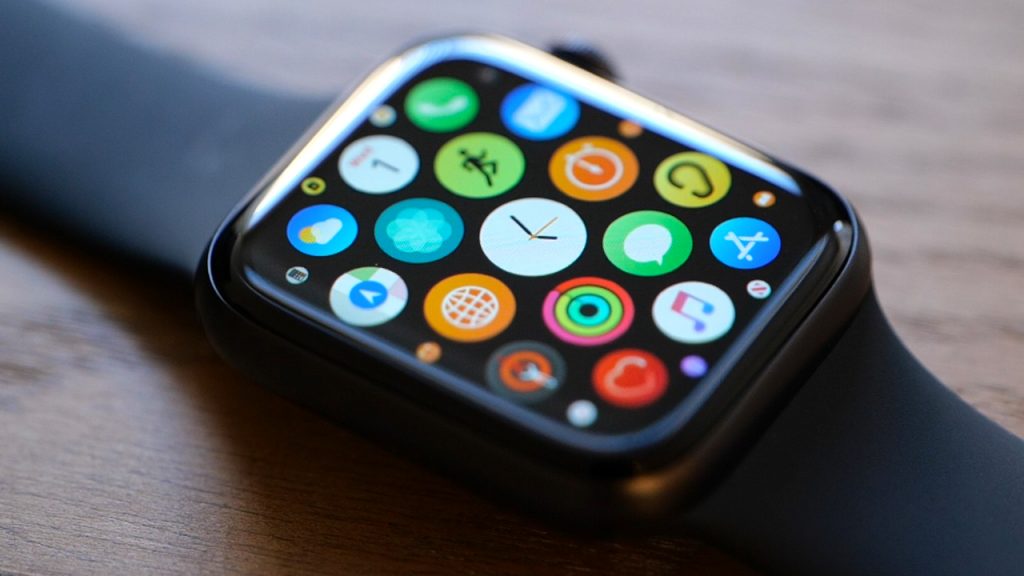 Consensus: Universally Positive (8/10 Positive, 2/10 Neutral)
Main Takeaway: The big change (and biggest selling point for upgrading) is the Apple Watch Series 5's new Always-On display. This feature has been prevalent on competing devices for a while now, and reviewers are ecstatic to see the feature make its way to the Apple Watch.
"We bought it wondering… whether that Always-On feature is as much of a big deal as Apple claimed. A month later, we know it is."  – Apple Insider
While competing smartwatches have had Always-On features for years, they are usually limited to just showing the time. The Apple Watch Series 5 can display 34 different faces of information, as well as the Workout App. Although there's a decent face selection currently available, CNET's reviewer hopes for, "a watch face store for third-party developers to add unique designs."
"For the uninitiated, the idea is that you can glance at the time, even when it's not convenient to raise your wrist. Say, when you're in a meeting, or in the middle of a bendy yoga pose, as one does." – Engadget
The Apple Watch Series 5's LTPO display (Low-Temperature Polysilicon and Oxide) dims when you're not actively looking at it. To help conserve battery life, the normal 60hz refresh rate of the screen will reduce itself all the way down to 1hz thanks to this feature.
The screen is brighter than the Apple Series 4, and almost none of the reviewers mentioned issues with viewing the face in direct daylight. However, a couple did have minor gripes, and some think other smartwatches handle this problem better.
"Unfortunately, this dimmed display is also hard to see in bright sunlight, something the thin-film transistor LCDs found in some other smartwatches don't suffer from as much." – Wired
Design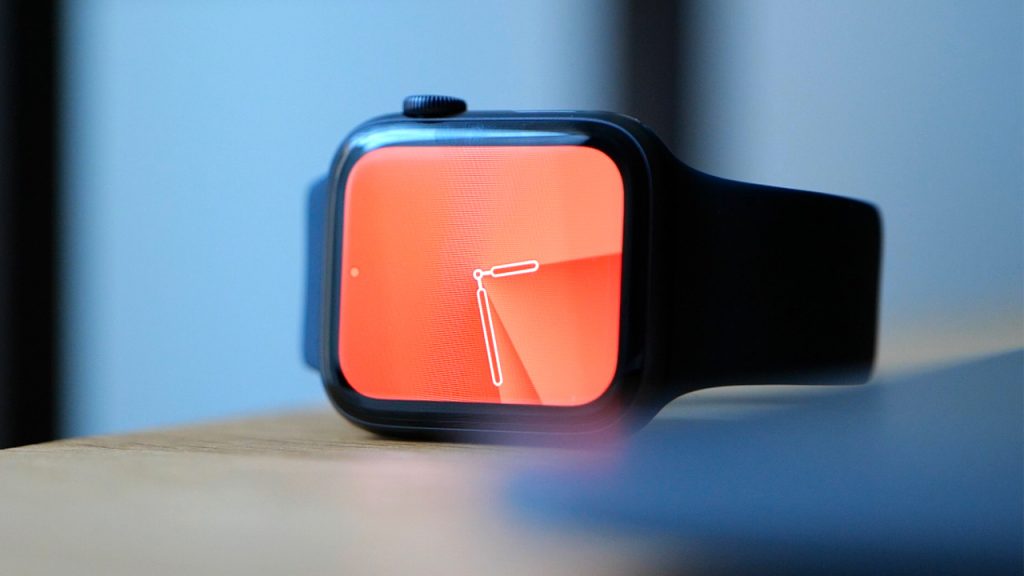 Consensus: Generally Positive (4/10 Positive, 4/10 Neutral, 2/10 Negative)
Main Takeaway: If it's not broken, don't fix it! Of the 10 reviews we consulted, none were especially enthusiastic about the design of the new Apple Watch. The Series 5 is just about identical to the Series 4 in terms of looks. But at the same time, Apple's winning design has propelled its watches to the forefront of the industry, so few reviewers had qualms about the company's refusal to deviate from what sells.
"The Apple Watch hasn't seen a major redesign in, well, ever. The Series 5 looks identical to the Series 4 in every single way." – Tom's Guide
While the watch's shape hasn't changed much, the new Series 5 offers all sorts of customizations for the exterior. The Apple website allows you to fully tweak the look of your Apple Watch before purchase. Apple released a new titanium and titanium black finish for the case with Apple Watch Series 5. A flashback ceramic version is also available as an homage to Apple's classic style. While these upgrades are cool, they're all for cosmetic purposes only.
"You could easily spend upwards of $1,500, but that's the beauty of the Apple Watch — the $399 version is just as good as any of the thousand dollar-plus models. The style is what you're paying for." – MacWorld
With such an expensive gadget on your wrist, it's totally reasonable to be worried about accidental damage. Luckily, the screen features sapphire glass which is commonly found in premium traditional wristwatches. Consumer Reports put the Apple Watch Series 5 through rigorous stress testing and was generally impressed with the results.
"The glass faces held up enough to get scores of Very Good when we attempted to scratch them with specialized picks." – Consumer Reports
Battery Life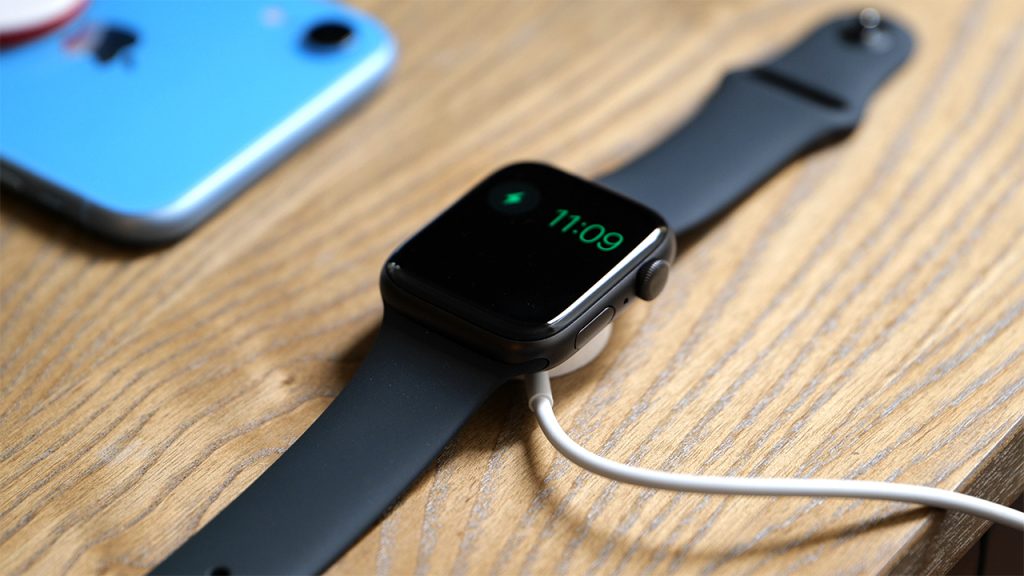 Consensus: Generally Negative (2/10 Positive, 5/10 Neutral, 3/10 Negative)
Main Takeaway: Reviewers had mixed feelings about the Apple Watch Series 5's battery life. Some applauded Apple for maintaining a comparable battery life to the Series 4 despite the new Always-On feature. Other reviewers were upset Apple still hasn't managed to push its smartwatches to multi-day life spans.
"[With the Always-On display enabled] I personally went from ending the day with 50% battery left to ending a normal day with something like 20% to 30%." – Marques Brownlee
In his video review, vlogger Marques Brownlee mentioned the Always-On display hurt his battery life in his tests. Since you can toggle this feature on and off, he suggests using Always-On for short-days and turning it off if you are expecting to be out of the house for a while.
"While it charges quickly – I averaged about 70 percent in an hour – it also requires an annoying level of attention. If I go away for a weekend, I need to take the bulky puck charger with me." – MacWorld
Everyone's exercise routine differs, so the exact battery life of the Apple Watch Series 5 varied from reviewer to reviewer. According to Apple, tracking your exercise with the use of GPS for the full duration of the battery amounts to only six hours of advertised use. This is something to particularly pay attention to if you plan on enjoying a long day of hiking.
Performance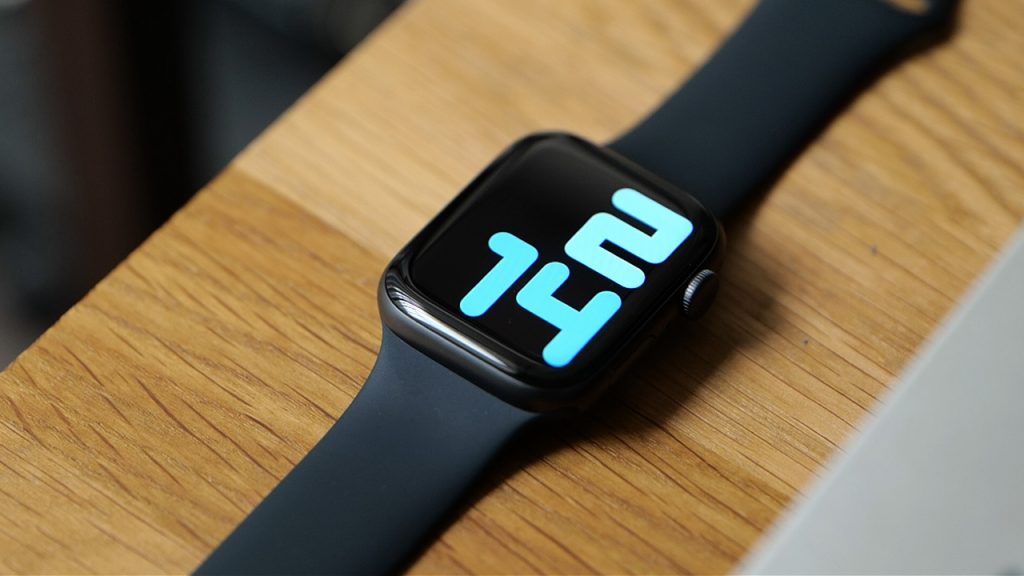 Consensus: Generally Positive (3/10 Positive, 6/10 Neutral, 1/10 Negative)
Main Takeaway: Reviewers didn't have much to say about the Apple Watch Series 5's performance. Since it features a new S5 chip, pretty much everyone expected it to be faster than the Series 4. The good news is the Series 5 does feature improved speeds; the bad news is reviewers report it doesn't make that much of a difference.
"Throughout, performance on the watch feels snappy, but not noticeably faster than the Series 4. There's a new chip inside — S5 instead of S4 — but again, the performance leap is immaterial compared to what it felt like upgrading from the Series 3 to the Series 4." – Engadget
According to Wired, the new processor's speed is exactly the same as the previous generation. The main difference between the two chips is the new sensors for the digital compass and the added capabilities for international calling with the SOS feature.
Compass/Navigation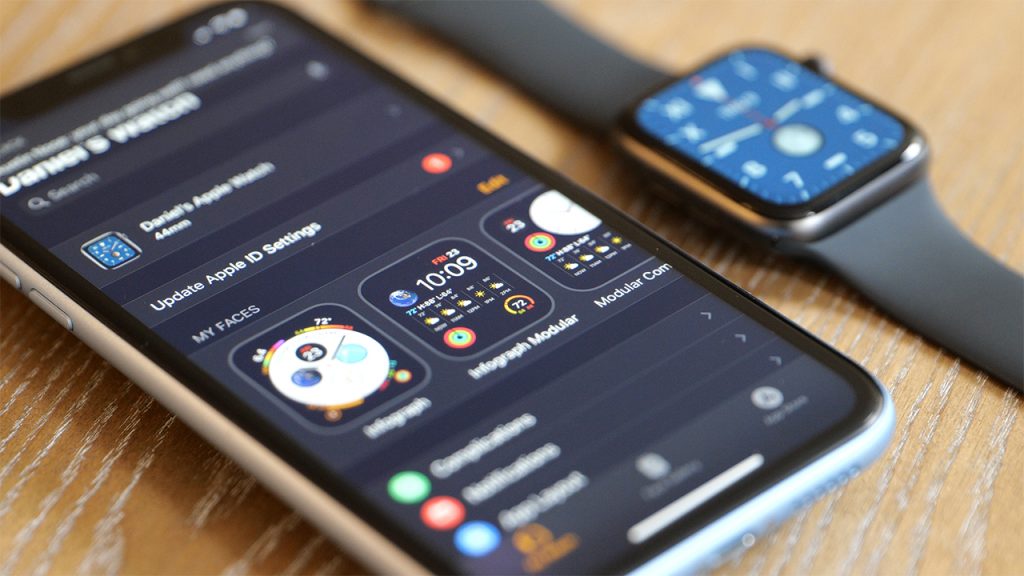 Consensus: Generally Positive (4/10 Positive, 4/10 Neutral, 2/10 Negative)
The General Consensus: The reveal of the new Compass for the Apple Watch Series 5 came with a lot of lackluster excitement. Many reviewers reacted apathetically to this announcement, but after playing around with it, some started to change their tune.
"It's nice to be able to keep your phone in your pocket, especially if you're in a strange city, and trying your hardest not to look like a tourist." – Engadget
Reviewers noted this feature is great for people who also enjoy hiking and the outdoors. But for some city dwellers – like Engadget's reviewer – it didn't feel super useful. The compass also coordinates with Apple Maps and third-party apps like Yelp, so it can be a tremendous help in finding a good place to chow down while you are in an unfamiliar city.
Tom's Guide noted some premium band materials throw off the compass, so if this feature is important to you, make sure you do some research before committing to a fancy watch band.
"It should be noted that certain watch bands will interfere with the Series 5's built-in magnetometer. Basically, any band with a magnet in it will throw off the compass's ability to perform, so if you're heading out for an adventure, leave the Milanese Loop or Modern Buckle at home." – Tom's Guide
Health & Fitness Features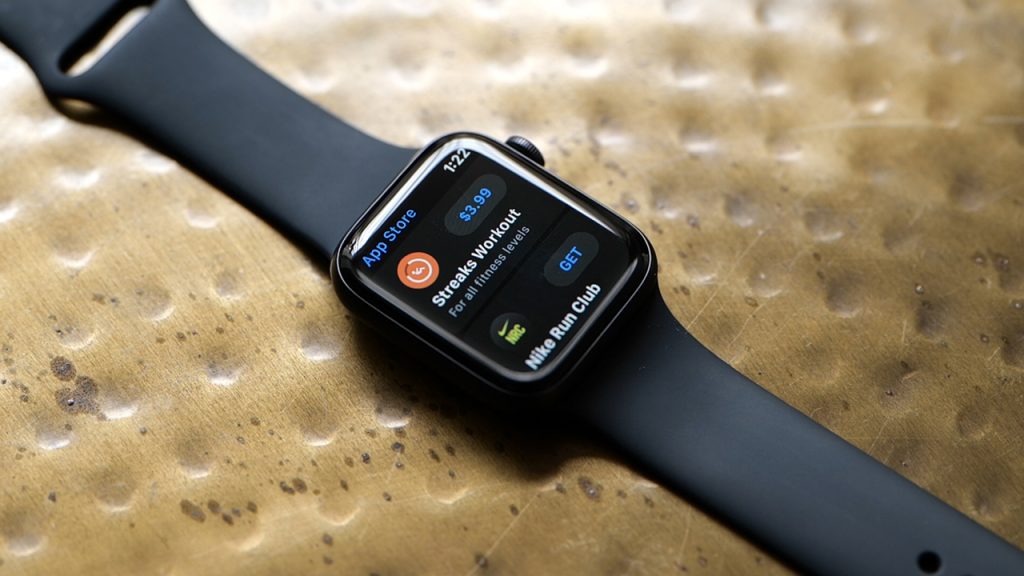 Consensus: Universally Positive (10/10 Positive)
Main Takeaway: While the device is labeled as a watch, it comes with so many health and fitness features it could arguably be marketed for that expressed purpose. All 10 of the reviews we consulted agree the device is a must-have for anyone who enjoys exercise.
"The Apple Watch has definitely helped me get in shape… it helps you get motivated and keep yourself accountable" – iJustine
In iJustine's vlog, she takes viewers through the many of the watch's exercise tracking features, partaking in activities like running, hiking, yoga and rock climbing. The watch features an ECG to track your heart, and iJustine has been using it to monitor her heart health for the past five years.
For Apple Watch users who menstruate, the Series 5 also includes a new cycle tracking feature. Since it can feel weird to tell your watch all about your menstrual cycle, Endgadget's reviewer notes, "some women will avoid this out of caution altogether, no matter the platform or privacy assurances." Even so, she has personally used the cycle tracking feature in both Apple and Garmin's respective health apps and prefers Apple's design overall.
Other Features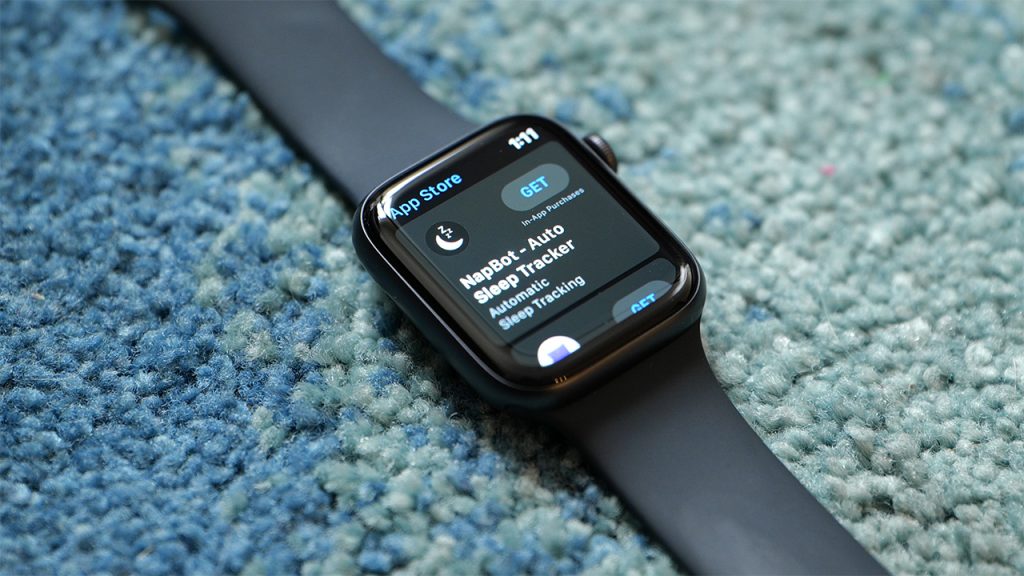 Consensus: Generally Positive (6/10 Positive, 2/10 Neutral, 2/10 Negative)
Watch App Store: The biggest software change with the Apple Watch Series 5 is the addition of an App Store specifically for the Apple Watch. Reviewers were all extremely happy adding apps to your watch no longer requires an iPhone. But despite a watch-focused app store, a couple reviewers were still frustrated the Apple Watch does not come standard with a sleep tracker.
Decibel Meter: In iJustine's review, viewers get a brief glimpse of a new decibel meter installed on the watch. Although it's a cool new feature, it wasn't deemed essential by many reviewers, who chose to focus on other aspects of the watch.
International SOS: For watches with cellular service, a new International SOS feature is available to use while traveling abroad. If you press and hold the side button, the watch will call 911 (or the local equivalent) in 150 countries. This service costs an additional $10 a month, so reviewers note it's definitely not something everyone needs to have.
"This seems like a helpful travel tool. My phone service doesn't work outside of the US so I might be more in need of assistance in case of emergency." – CNET
How to Find the Best Deals on the Apple Watch Series 5
It's been more than half a year since the release of the Apple Watch Series 5 and we have seen quite a few discounts for the device come and go. Just before Mother's Day, Best Buy had the wearable as low as $299 and $329 for the 40mm and 44mm GPS models, respectively.
Apple products don't usually enjoy super deep discounts due to the premium nature of the brand so a $100 discount for the base GPS model is a pretty solid deal.
As you can imagine, discounted Apple Watches sell out out pretty quickly. Luckily, in the case of the above deal Walmart and Target followed suit a week later with similar offers, but their stock was short-lived as well.
The Series 5 is almost guaranteed to see a similar or greater price drop for Father's Day. Discounts may also get even better if you hold out long enough for the release of the Apple Watch Series 6 which is expected for Fall of 2020. Depending on the updates and features of the next generation, you might just fall in love with that one instead.
Either way, you should set up a Deal Alert to make sure you don't miss out on the next big Apple Watch sale.
Reviews Consulted
Our editors strive to ensure that the information in this article is accurate as of the date published, but please keep in mind that offers can change. We encourage you to verify all terms and conditions of any product before you apply.