Five Little-Known and Budget-Friendly Alternatives to AirPods
A great pair of truly wireless earbuds don't have to cost more than $100.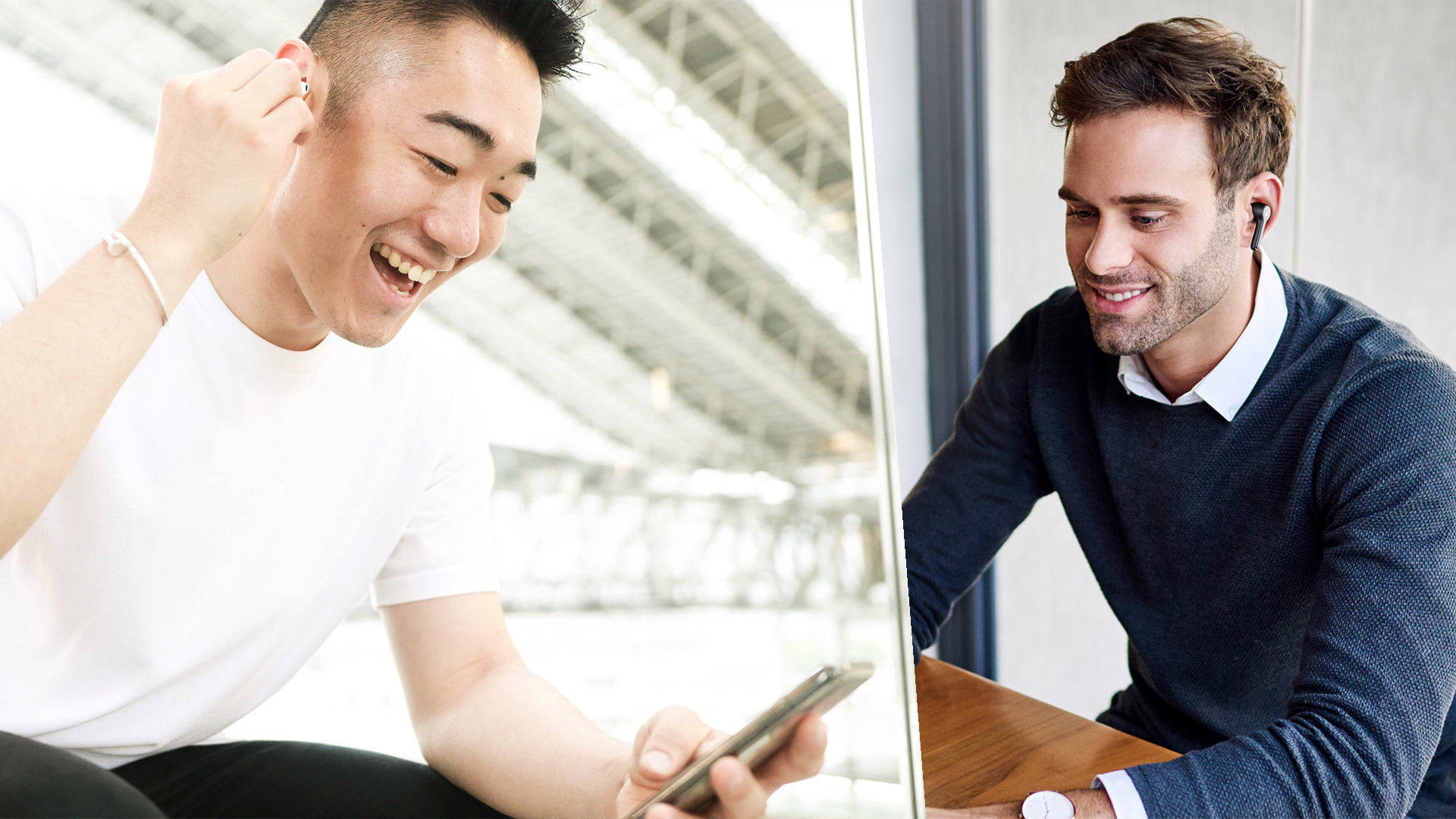 At the time of its unveiling, consumers had a hard time taking the Apple AirPods seriously. But fast forward a few years and the AirPods have become the best-selling true wireless earbuds on the market.
Shop Wireless Earbuds on Amazon
Although Apple's earbuds have a significant lead in the category, they aren't the only good option on the block. One of the biggest cons for the AirPods is its higher price tag—even when they're on sale, you should still expect to spend $120 or more.
But with so many competitors out there, you can find literally hundreds of cheaper alternatives. If you don't necessarily need to have Apple everything and are looking for a decent pair of earbuds to fit your budget, then keep scrolling.
Related: Where to Find the Best Current Deals on Apple AirPods
The Best (Affordable) Alternatives to Apple AirPods
Anker Soundcore Liberty Air 2 Wireless Earbuds

The Liberty Air 2 Wireless Earbuds have a number of features that match or even beat out some aspects of the Apple AirPods. Starting with the battery life, you can enjoy an advertised 7 hours of playtime on a single charge with a total of 28 hours via the charging case (AirPods claim 5 and 24 hours, respectively). You can charge the device via USB-C but it also can be juiced up wirelessly if you already have strategically-placed charging pucks around your home or office.
One of the most common gripes with AirPods is their fit—the included ear tips either slide perfectly into your ears, or they don't. This won't be as much of an issue with the Liberty Air 2 as they come with five sets of ear tips. The combination of a more secure fit, diamon-inspired drivers and HearID technology make for a more immersive listening experience.
The Anker Soundcore Liberty Air 2 Wireless Earbuds normally sell for $99.99 on Amazon. But, for a limited time, you can clip a 15% off coupon on the product page which brings them to $85
---
Xmythorig Ultimate True Wireless Earbuds

For Xmyth's Ultimate True Wireless Earbud, the charging case is definitely the biggest highlight.
While the 4.5 hours of playtime is similar to the AirPods, the case actually holds a 3300 mAh battery that can provide a total of 25 charges. That's a whopping 110 hours of battery life and can pretty much last you the entire week. If that isn't impressive enough, the charging case can also double as a power bank for your phone. The case also features an LED indicator that gives you an actual number value on the battery life so you don't have to wonder just how much juice you have left.
The Xmythorig Ultimate True Wireless Earbuds can be found on Amazon for a penny shy of $50. For a limited time, you can clip a $10 coupon to bring it down to $39.99, a third of what discounted AirPods would cost you.
---
Boltune Upgraded Wireless Earbuds

The Boltune Upgraded Wireless Earbuds offer 6 hours of playtime per charge with a total of 40 hours with the case. With USB-C quick charging, you can get the charging case up to full capacity in just about 90 minutes.
With Bluetooth 5.0, pairing the earbuds to your phone is just as quick as AirPods and you can rely on strong connectivity up to 50 feet away from your device. The secure fit provided from three sets of ear tips combined with an IPX8 water resistance rating also make these earbuds a much better option for exercise than Apple's AirPods.
The Boltune Upgraded Wireless Earbuds are a great bang for your buck and a very popular alternative to Apple's earbuds. They have over 22,000 reviews with a rating of 4.6 out of 5 and have earned an Amazon's Choice banner. They normally sell for $39.99 but frequently go on sale. For a limited time, these earbuds are just $29.98 thanks to a 15% discount and a $4 clippable coupon.
---
TOZO NC9 Active Noise Cancelling Wireless Earbuds

Active Noise Cancellation is not available on the regular AirPods but is one of the premium features of the AirPods Pro. But the $200+ price tag of top tier AirPods make the TOZO NC9 ANC Wireless Earbuds very enticing at $65.99.
The NC9 features a hybrid 3-layer Active Noise Cancellation. The first layer relies on the secure seal of the ear tips which can prevent 90% of the noise from entering your ears. Then the external mics counter the sound from your environment while internal mics focus on filtering any noise inside the ear canal. The device also features a Transparent Mode. This allows you to toggle the sound of the outside world so you don't have to take the earbuds out to talk to someone or hear announcements.
These ANC wireless earbuds offer an experience similar to the AirPods Pro but for a third of the price at $65.99. For a limited time, you can save 20% on Amazon by clipping the coupon on the product page. This discount brings it to $52.79, almost a quarter of what the AirPods Pro usually go for.
---
Otium Wireless Sport Earbuds

Music and exercise usually go hand in hand. Unfortunately, the design of the Apple AirPods are not the most workout-friendly. So if you like to go hard at the gym and easy on the wallet, then the Otium Wireless Sport Earbuds are worth a look into.
These earbuds feature ear tips to keep them in and earhooks to keep them on during the most rigorous exercises. With an IPX8 water resistance rating, it can endure those high intensity, sweat-induced sessions just as long as you can. You have full control of your music and phone calls right on the device so there is no need to ever pull out your phone. While the playtime is similar to AirPods' 5 hours, a 2600 mAh charging case offers a total battery life of 130 hours. The case can also be used as a power bank so you can keep the tunes playing on both your earbuds and your phone.
The Otium Wireless Sport Earbuds have an impressive 4.8 out of 5 stars on Amazon and run for $40. There is no discount on them currently but, with all of its capabilities, it's an excellent alternative to the AirPods at its regular price.
---
For more deals on AirPods alternatives, be sure to check out our Headphone Category page. If you want to stay tuned for discounts on specific earbuds, you can also set up a Deal Alert to get notified of its next sale.
Our editors strive to ensure that the information in this article is accurate as of the date published, but please keep in mind that offers can change. We encourage you to verify all terms and conditions of any product before you apply.