Best Business Credit Cards of September 2020: Compare Rewards, Perks and Sign-Up Bonuses
Get more from your business expenses by choosing from this list of the top credit cards for small businesses.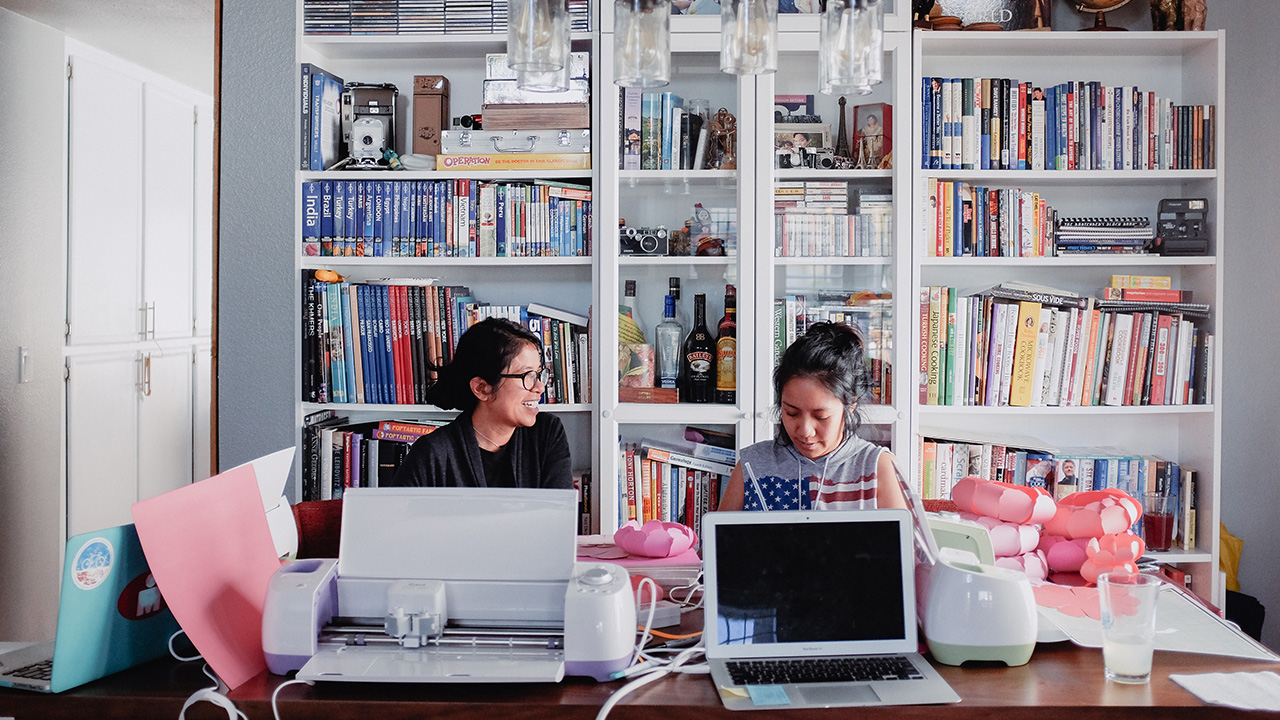 You don't need to be a multimillion dollar entity to qualify for some of the best business credit cards around. There are a myriad of options for organizations all the way from sole proprietors (aka you're a one-person operation) to ones with multiple employees. Credit cards for businesses can offer you a bunch of perks, including the ability to track your expenses in a much easier way and earning rewards to maximize your purchases.
Best Business Credit Cards of September 2020
There are a lot of choices out there, which is why we've done the hard work for you. Here are some of the best credit cards for business purposes you can apply for today.
*Read about the methodology our credit card experts use to decide on the top cards in each category.
*Jump to the most frequently asked questions about business credit cards.
1. Best Overall Business Credit Card: Spark® Miles from Capital One®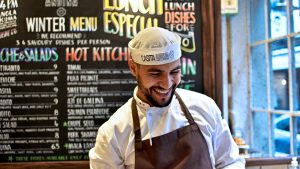 The Spark Miles from Capital One packs in a lot of benefits for a business card with a small annual fee, including no foreign transaction fees, free employee cards and a credit (up to $100) for Global Entry and TSA Pre✓® enrollment fees.
Rewards Rate: Earn 5 miles per dollar on hotels and rentals cars booked through Capital One Travel and unlimited 2 miles per dollar on all other purchases.
Sign-Up Bonus: Earn up to 200,000 bonus miles (limited time offer). Receive 50,000 once you spend $5,000 within the first three months of account opening and an additional 150,000 once you spend a minimum of $50,000 within the first six months.
Why We Like the Spark Miles from Capital One: The limited time sign-up bonus offer is pretty enticing, plus the fact that you can earn 2 miles per dollar spent. Business travelers (especially those who need to drive a lot) will love that you can earn five points per dollar on rental car and hotel purchases booked through Capital One Travel.
Plus, miles can be transferred to 15 airline partners, and there's the ability to offset any travel purchases, making it a great flexible rewards card. While other cards offer higher earnings rates, the Spark® Miles card offers a great all around earnings potential, since bonus categories from other credit cards can be limiting.
Who Should Use This Card? Business owners who travel often and want a card that also offers a decent earnings rate for everyday purchases.
Annual Fee: $95 (waived the first year)
2. Best for Sign-Up Bonus: Bank of America® Business Advantage Cash Rewards Mastercard® credit card
3. Best for Cash Back: Ink Business Cash℠ Credit Card
4. Best for Travel: Ink Business Preferred℠ Credit Card
5. Best for No Annual Fee: Blue Business Cash™ Card from American Express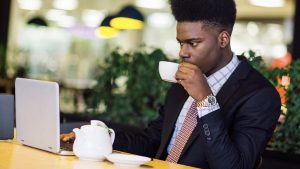 While many credit card enthusiasts are in love with its non-business cousin — the Blue Cash Preferred® Card from American Express — many small business owners are also excited about the Blue Business Cash Card from American Express for its flexible rewards redemptions and no annual fee.
Rewards Rate: Receive 2% cash back on qualifying purchases per calendar year, up to $50,000. Earn 1% cash back on qualifying purchases after $50,000. Cash-back earnings are automatically credited to your statement.
Sign-Up Bonus: While there is not currently a sign-up bonus for this card, it does offer a 0% introductory APR on balance transfers and purchases for the first 12 months.
Why We Like the Blue Business Cash Card: With a 0% introductory APR for purchases, the American Express® Blue Business Cash Card is a great choice if you're looking to finance a large purchase and want to earn some significant cash-back reward — though it's only up to $50,000 each year.
We also like that it's a simple cash-back card for those who are too busy or don't want to keep track of earnings categories.
While there isn't a sign-up bonus, the ability to spend above your credit limit (and possibly earn back on it) is a great perk for those who have significant cash flow needs.
Who Should Use This Card? Cash rewards fans who aren't interested in paying an annual fee.
Annual Fee: $0
6. Best for an Introductory 0% APR: The Blue Business® Plus Credit Card from American Express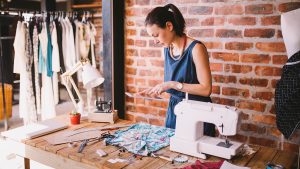 If you like what American Express offers with Blue Business Cash, but you'd prefer a card with a sign-up bonus, then the Blue Business® Plus Credit Card from American Express may be perfect for your small business.
Rewards Rate: Earn two points per dollar on purchases, up to $50,000, then one point per dollar afterwards.
Sign-Up Bonus: 10,000 bonus Membership Rewards points after spending $3,000 in the first three months. New customers also get an introductory 0% APR on balance transfers and purchases during the first 12 months.
Why We Like the Blue Business Plus : Another great no annual fee choice from American Express, the Blue Business® Plus Credit Card from American Express offers a 0% introductory APR for both balance transfers and purchases, which is rare.
Much like Chase's Ultimate Rewards program, American Express' Membership Rewards offers a myriad of redemption options, including transferring points to airline and hotel partners. It's also similar to the Blue Business Cash Card in that you can spend above your credit limit, except that rewards can go toward more than just cash back on your statements.
Plus, its ability to help you keep track of employee purchases makes this a solid choice.
Who Should Use This Card? Business owners after a stellar 0% introductory APR offer.
Annual Fee: $0
7. Best for Airline Rewards: Southwest Rapid Rewards® Performance Business Credit Card
>>MORE: How to Earn a Southwest Companion Pass Using Credit Card Points
8. Best for Hotel Rewards: Hilton Honors American Express Business Card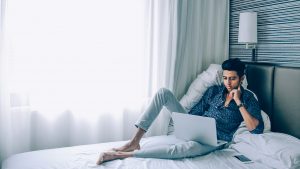 If you're ready to travel in style, the Hilton Honors American Express Business Card can help you live your dream. Not only can do you get 10 free vouchers for Priority Pass airport lounge access, you'll also receive automatic Gold Status at eligible Hilton properties.
Rewards Rate: Earn 12x points per dollar on purchases made directly with resorts and hotels within the Hilton portfolio. Earn 6x points per dollar on purchases in select categories such as U.S. gas stations and flights booked directly with Amex Travel or directly with airlines. Earn 3x points per dollar on all other purchases.
Sign-Up Bonus: Receive 125,000 bonus points when you spend $3,000 on qualifying purchases within the first three months of account opening.
Why We Like the Hilton Honors American Express Business Card: Business travelers who tend to stick with Hilton properties will especially love the automatic Gold Status, since it offers you the opportunity to receive a 25% point bonus on qualifying purchases and other perks like room upgrades.
The sign-up bonus isn't to shabby considering you can book a room for as little as 5,000 points a night. With more than 5,700 Hilton properties in 130 countries and territories, there are plenty of places you can redeem points.
Don't forget the Priority Pass lounge access, which is perfect for those times when you want to relax before a long haul flight.
Who Should Use This Card? Business Owners who frequent Hilton properties.
Annual Fee: $95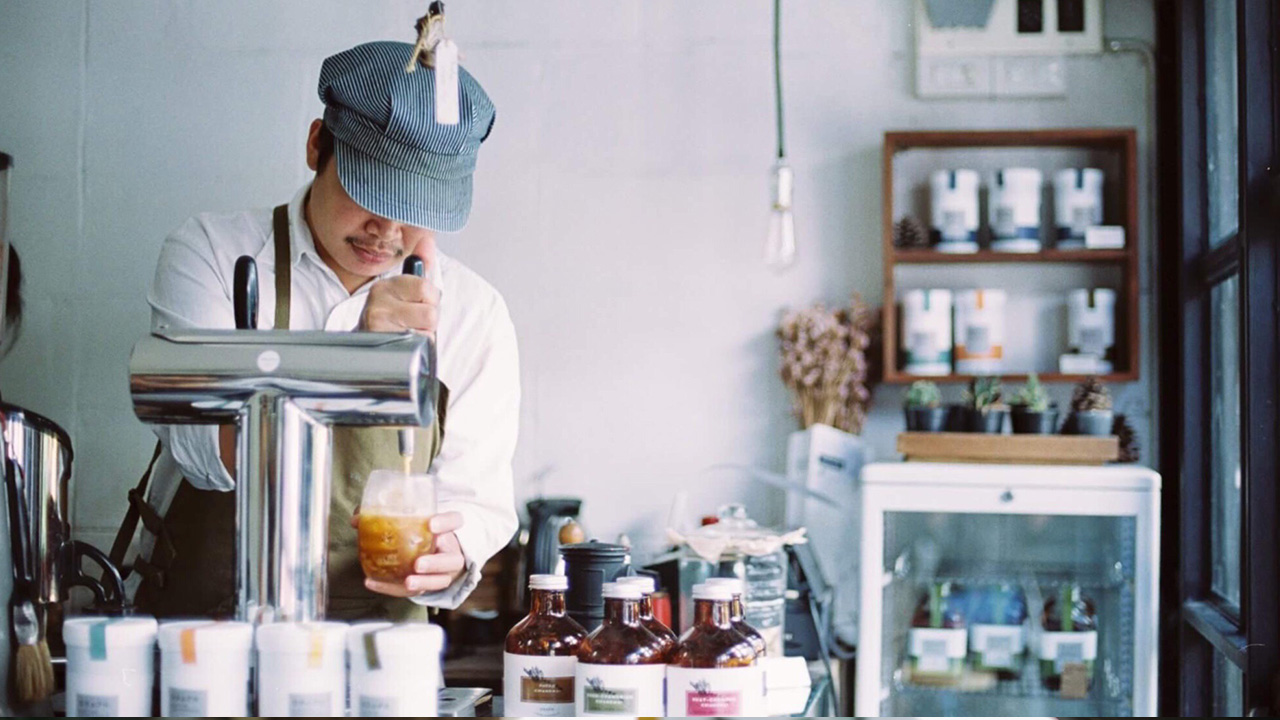 Methodology
We used a certain set of criteria in order to compare similar business credit cards to see which fared better.
These include:
Redemption options (the more flexible the better)
Sign-up bonuses (if any)
Rewards and earnings categories
Benefits specific to small businesses
Annual fees
Type of credit needed
Most cards we narrowed it down to mostly offered travel and cash-back rewards. From there, we looked at other factors such as the value small business owners would receive based on the lowest spending requirements. That way, cards we chose will most likely be more accessible to small business owners, even if their expenses are lower.
Frequently Asked Questions About Business Credit Cards
How Do Business Credit Cards Work?
A business credit card is one that's specifically used for business purposes instead of personal ones. These types of credit cards work pretty much like personal credit cards — you get access to revolving credit and other perks like rewards earnings — but there are some differences between the two.
First, some business credit card issuers will report your credit activity to both commercial and consumer credit bureaus. Don't think that just because it's a business card you're off the hook for missed payments — most issuers require that the business owner personally guarantees the debt. In other words, if you're late or miss a payment, you, the business owner, could be liable.
When it comes to your business credit, it's very much like your personal credit history except that it's a credit profile for your business. Having an established score — especially a higher one — might mean your business can qualify for loans with competitive interest rates. It could even mean lower insurance premiums. To check your business credit score, you can sign up for a free service called CreditSignal (offered by Dun & Bradstreet), which provides alerts when your credit report changes.
What Is the Difference Between a Personal and Business Credit Card?
Business credit cards don't come with as many protections compared to personal credit cards. They're unfortunately not as heavily monitored and regulated compared to consumer ones. This means business credit cards don't fall under the Credit CARD Act of 2009. So things like your APR can change at any time and you loose protection against high fees. However, some major credit card issuers are choosing to voluntarily adhere to the CARD act in order to provide business owners more transparency in their policies.
You may also get higher limits with business credit cards considering your expenses can be much higher than the ones you'll incur in your personal life. Plus, these cards tend to offer bonus earnings in categories more suited for businesses, such as internet charges, office supplies, advertising and, of course, travel.
Aside from this, there aren't any major differences between personal business cards. Both of these types of cards allow authorized users. In the case of business cards, authorized users are considered employee cards. The business owner (the primary cardholder) is on the hook for the repayment of all charges, including ones from employees. If you have a rewards credit card, points earned go to you, even if employees rack them up.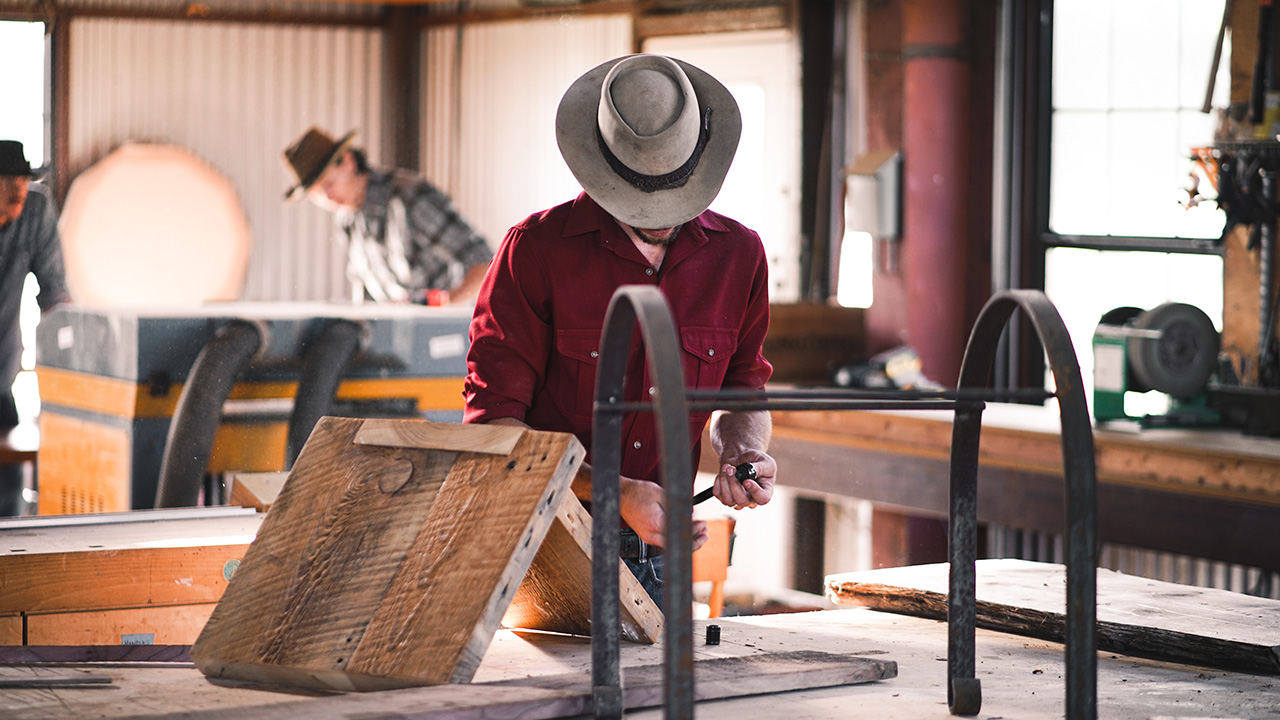 Do You Have to Have a Business to Get a Business Credit Card?
The short answer is yes, you need to have a business to be able to open a business credit card. Before assuming you don't qualify, let's define what a business is (you may already have one without your knowledge).
First, according to the IRS, you don't necessarily have to a registered business entity such as an LLC or corporation to count as one. There are different types of businesses, such as sole proprietorships and single member LLCs. So, if you sell items on eBay or Etsy, or work as a freelance writer, you may be able to qualify for a business credit card.
The myth is that you need to have a federal tax ID (or EIN) to be able to apply for a business credit card. For some issuers or credit cards, you may be able to use your Social Security number instead if you put down that you're a sole proprietor. Given that, you may not have access to higher credit lines unless you've been in business for a while and can prove you have a certain amount of income, but you can increase that over time.
In the meanwhile, you can still take advantage of the many benefits of a business credit card.
What Are The Benefits of Business Credit Cards?
As a business owner, you no doubt have to juggle a lot of responsibilities, so a business credit card can be a major help.
Here are some to many benefits of opening one:
Fast and convenient capital: Free up some cash flow and increase your working capital by using your credit card to purchase what you need to grow or maintain your business. If you're in the growth stages, having access to capital can give you the ability to fulfill business orders, especially if you qualify for a 0% APR offer.
Separation of business and personal assets: Using a dedicated business credit card can help make it easier to separate business and personal finances. Not only will it be easier when it comes time to do your taxes, but it can also protect your personal finances from any legal trouble that can arise with your business.
Tax benefits: Certain expenses on a business credit card can be tax deductible. First, all qualifying business expenses can be deducted. This includes any annual fees, interest and any late fees. To find out for certain, it's best to consult a tax professional.
Streamline employee expenses: Instead of reimbursing employees, give them employee credit cards so you can manage expenses much more easily. You can also limit the amount your employees spend, giving you more control.
Access bookkeeping and accounting tools: Many business credit cards offer year-end summaries, and you can download statements and purchase records for accounting programs. This can help you simplify your bookkeeping and track spending much easier.
How to Apply for a Business Credit Card
Before applying for a business credit card, check your credit situation. Then you'll be able to assess whether you can qualify for certain credit cards. Use free tools to check your personal credit score. Then you can use that to shop around and research your options to see which cards you can be matched with, offering you the highest chances of approval.
Once you're ready to apply, here are a few tips for the application process:
Gather all supporting documents. You wont need many documents, but here are a few common questions asked on business credit card applications: Federal tax ID number, annual business revenue, specific details about business and social security number.
Don't lie. If you don't have a business, don't apply for a card. The same goes for lying about other information just to get a larger credit limit or other perks, because issuers may ask for supporting documents to prove you have a business.
Understand you'll need to sign a personal guarantee. Before submitting your application, be aware that the issuer will take your personal credit history into consideration and that you're on the hook personally for any charges incurred if your business can't pay for it.
Make sure you can meet the spending requirements for a sign-up bonus. Check the fine print to see what you need to do to earn sign-up bonuses or take advantage of other benefits like travel credits.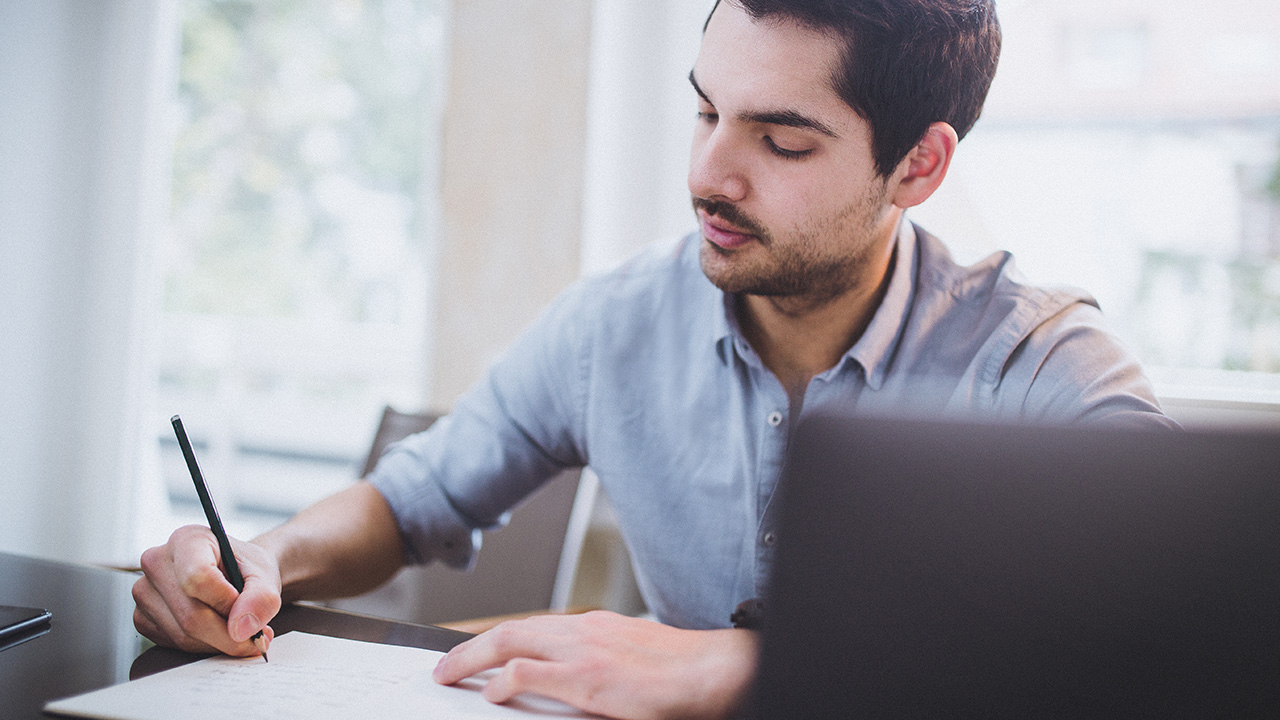 What Is the Easiest Business Credit Card to Get?
Qualifying for a card will depend on your credit history — both personal and commercial. If you have never applied for a business credit card before, you can qualify for one using your personal credit score. The higher your credit score, the better your chances.
That being said, you can still qualify for a business credit card even with fair credit, but you may be able to get ones that offer benefits such as travel credits and 0% introductory APR offers. You can always build your business credit and consider another credit card down the line, once you're able to raise your credit score.
For business owners who have bad (or no) credit, there are secured business credit cards. These ones require you to put down a deposit, which serves as your credit line. Some even offer free employee cards. For example, the Wells Fargo Secured Business Credit Card offers a credit line from $500 to $25,000 and offers a decent 1.5% cash back on all qualifying purchases.
Then, monitor your credit carefully and shop around for unsecured credit cards that suit your needs before applying or trying to upgrade to another one. To see what you can qualify for, check online comparison websites or credit card issuers for pre-approved offers.
>>NEXT: Best Credit Card Sign-Up Bonus Offers of 2020: Compare and Apply
We want to make sure you get the best deal! Our editors strive to ensure that the information in this article is accurate as of the date published, but please keep in mind that offers can change. We encourage you to verify all terms and conditions of any financial product before you apply. Also, please remember this content wasn't provided, reviewed or endorsed by any company mentioned in this article.
---
Any product or service prices/offers that appear in this article are accurate at time of publish, and are subject to change without notice. Please verify the actual selling price and offer details on the merchant's site before making a purchase.