Best Curl Creams Buyer's Guide and Deals
Curling creams to preserve your natural hair and your wallet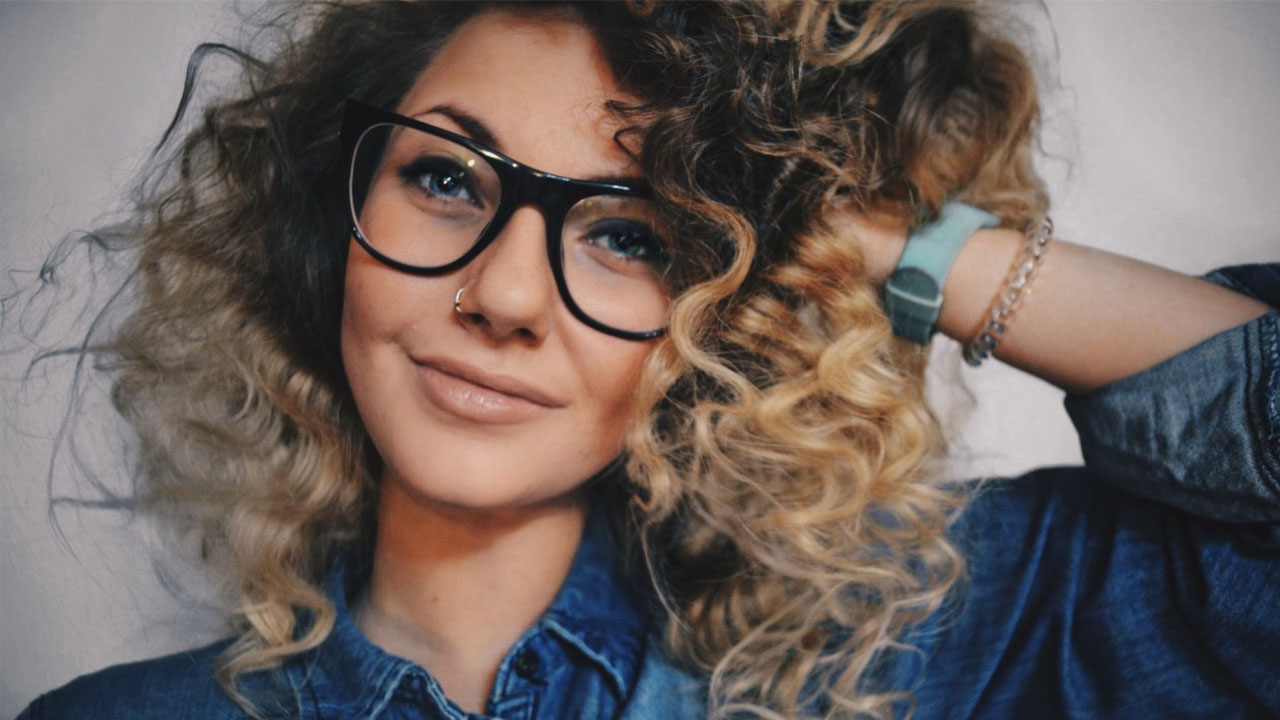 The hair care product market is saturated with straightening spritzers, curling creams, volume-promising pomades and everything in between. For those looking to rock their natural ringlets, the best curl creams can add up to a small fortune if you're buying and trying them at random to find a perfect match to your needs.
Luckily, curling creams get better each year, and you can find plenty of well-reviewed products to bring out the best in wavy hair without breaking the bank. No matter how thick or thin your waves or curls are, get ready to feel free and fierce with this guide to the top reviewed and best curl coaxers. We read the online reviews, tried products and "combed through" the ingredients to help you find the perfect curl-enhancing styling creams for healthier curls and natural waves to match your budget.
While there are curl cream and styling products for every type of curl and condition of hair, we've narrowed this buying guide to the best deals online based on price, popularity, and versatility. See below for details on each item, or use our quick comparison chart to find and purchase what you need with confidence.
Curl Cream Deals Buyer's Guide
---
EDITOR'S PICK: Moroccanoil Curl Defining Cream For Curly Hair
$29.74 for 8.5 oz at Walmart (save $4.26 off $34 value, plus free 2-day shipping)
Best For:  Everyone
Positives: Works for a wide range of hair thickness and wave/curl levels. Beautiful packaging and convenient pump.
Negatives: Ingredients include protein, which has a tendency to turn some curly hair brittle.
What We Love:  This gorgeously hydrating argan oil-infused moisturizer won the Allure Readers' Choice Awards in 2019, and it's easy to see why: it won't give you static and frizz but will enrich your curls with antioxidants and fatty acids, leaving split ends behind and your coils bouncing with health. We find this product works for lots of different hair thicknesses and wave and curl levels. If you detest placing dry or wet hands into a tub of styling cream, then you will appreciate the convenience and ease of this packaging. Also, if you enjoy lining up your products up neatly on display, this sleek streamline design with a pop of color will make you smile on a daily basis.


EDITOR'S PICK: We prefer not to sink our money into just pretty packaging, but do value the mess-free and easy pump – especially when using a product with wet hands. While the price tag is much higher than other drugstore shelf brands, purchasing from Walmart will save you almost $5 (versus the $34 price tag on other online stores). Add on Walmart's free 2-day express shipping and your total savings is about $10. Plus, you get the convenience of ordering anytime online and delivered to your doorstep – which also saves time and gas. Feel confident with your purchase with Walmart's generous 30-day return policy and the convenience of returning to any of their stores.
Buy Moroccanoil at Walmart.com
---
SheaMoisture Coconut and Hibiscus Curl Enhancing Smoothie
$11.99 for 12 oz at Target (plus free shipping on orders over $35)
Best For: Very dry hair or medium curls and waves
Positives: Suited for a variety of hair thicknesses, reviewers love the strong moisturizing element of this shea-based "smoothie."
Negatives: Some reviewers have claimed a "new formula" may have made the product recently inconsistent; sometimes it's perfectly moisturizing but occasionally leaves hair dry or chunky.
What We Love: This paraben-free and sulfate-free moisturizing cream is as "smooth" as it sounds and ensures you'll keep the bounce in your curls without all that mess. The SheaMoisture curling cream acts as a conditioner for your hair too, leaving it shiny, static-free and lively.

You can't go wrong with a $12 price tag for a huge 12-ounce container of moisturizing cream featuring silk protein. Online reviews range from calling the cream "perfection" to regrets about a change in the formula or consistency. With easy ordering from Target and flexible return policy, this curl moisturizer is worth trying especially if you need a go-to daily curl enhancer to tame frizz, or have longer hair that needs more product.
Buy SheaMoisture at Target.com
---
Cantu Coconut Curling Cream
$5.99 for 12 oz at Target (plus free shipping on orders over $35)
Best For:  Tighter curls and thick hair
Positives: One of the most affordable curling creams on the market and widely available.
Negatives: Not ideal for fine hair, and the coconut smell is overpowering to some reviewers.
What We Love: Half the price of most other curling creams, Cantu's shea-butter based curling cream is sure to shine, define and align tighter curls without weighing them down or breaking your ends. A quick-use cream that is perfect for casual up-dos and natural looks alike. If you like the smell of anything "tropical" then you will welcome the strong coconut scent in this formulation. Those with soft loose baby curls may be better off skipping this Cantu curling cream, unless they are just looking to deep condition curls with a weekly treatment.


With a price tag under $6 and a generous 12-ounce tub, this curling cream is a great option for anyone who wears their hair natural on a daily basis and who prefers a cream-based option over gel-based curl products. Target Red cardholders can also save 5% on purchases, and with Target's pretty generous return policies, you can return the item if not a perfect match to your hair type.
---
Aveda Be Curly Enhancer
$26 for 6.7 oz at Aveda (plus 15% off your first order – save $4 – when you sign up for the online newsletter)
Best For: Tight curls with normal to mild dryness
Positives: Ingredients from plants with non-petroleum minerals or water added and is paraben-free. Yields very healthy hair while also keeping it shiny and residue-free to prevent build-up.
Negatives: Reviewers say it's better for tighter curls than wavy hair.
What We Love: The almost all-natural formula of this curling cream includes aloe cream and wheat proteins, uniquely helping to expand wet curls and reign in the dry ones, all while ensuring the bounciest, shiniest look for your natural mane. We are thrilled that Aveda products are void of any parabens, mineral oil, petrolatum, formaldehyde, and synthetic fragrance, making the $22 – $26 price (depending on if you sign up for emails) worth every penny to avoid these chemicals.

Put your money into a company and product that also cares about the environment and offers responsible recycled packaging as well as responsible manufacturing, and does no animal testing. If this becomes your go-to favorite, you can save 10% on refills and enjoy free shipping with their Auto Replenishment program. Another bonus with auto-shipping: never run out of curl cream — because every curly-headed person knows what happens if you don't have the right cream on hand to tame and shape your curls.
---
DevaCurl Styling Cream Touchable Curl Definer
$18 for 5.1 oz from Walmart (save $10 off its normal $28 value, plus free shipping on orders over $35)
Best For: Thick wavy hair and tight ringlets
Positives: Known to hydrate and control a variety of waves and curls while ensuring that healthy bounce.
Negatives: The DevaCurl Styling Cream remains a long standby of the curl community, but the product faced recent controversy as influencers claimed consistent use destroyed their hair.
We We Love: DevaCurl's been a serious standby in the curl-world for years, and this cream is touted as the base cream on which to start all your curl styling. Featuring ingredients like tapioca cream and jojoba botanical oil, this curling cream provides scrunch without crunch and is a great deal when you order it from Walmart.

Purchasing from Walmart will save you almost $10 (versus the $28 price tag on other online stores). Add on Walmart's free 2-day express shipping and your total savings is about $17 now (est. express shipping is $7). Plus, you get the convenience again of ordering anytime online and delivered to your doorstep to save time as well as gas. Use Walmart's generous 30-day return policy and the convenience of return to any of their stores if you are not satisfied with the product performance.
---
Don't see what you love? Sign up for a Deal Alert for the beauty products you use or want to try and never miss an opportunity to save on the items you need!
Our editors strive to ensure that the information in this article is accurate as of the date published, but please keep in mind that offers can change. We encourage you to verify all terms and conditions of any product before you apply.