These Are the Best Dell Laptops for Small Businesses
Find the perfect laptop for your small business among Dell's enterprise offerings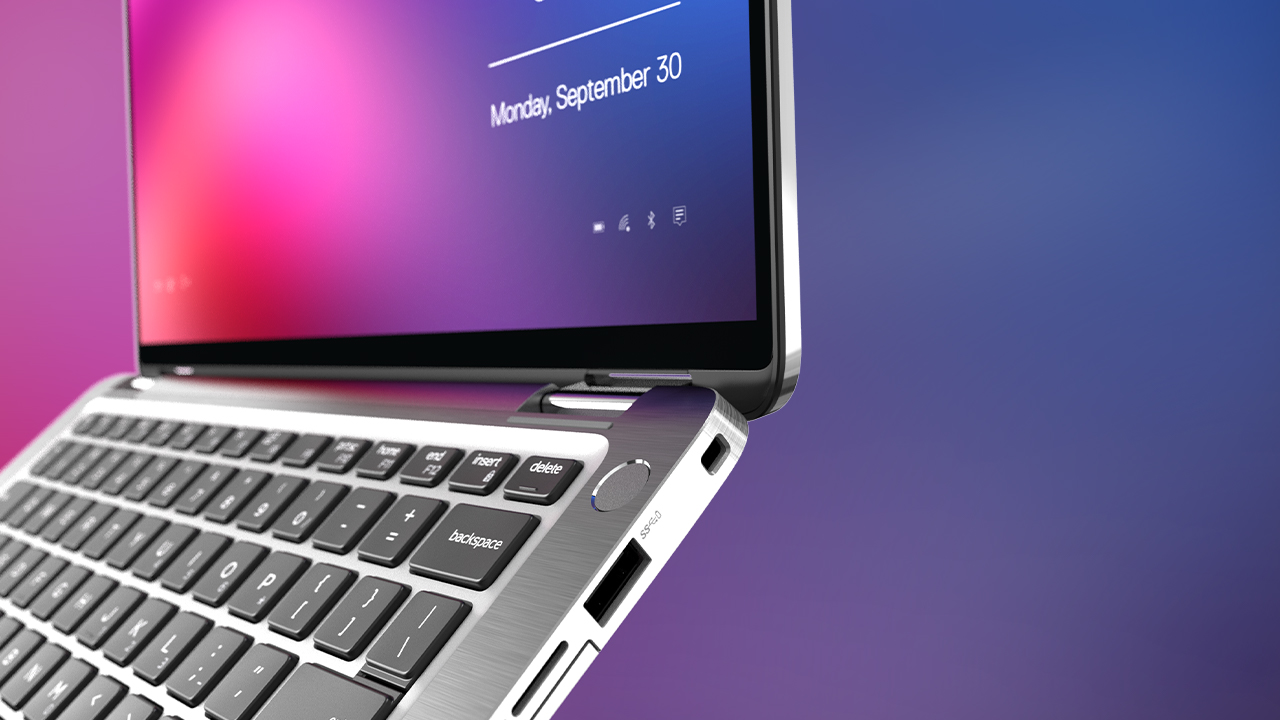 UPDATE: Dell is currently offering up to 45% off select laptops and printers that work well for small businesses. The Dell Small Business sale runs until Sunday, November 3rd, so if you've been waiting to upgrade your business's equipment, now is a great time to start shopping around.
Notably, the Latitude 3500 Laptop (our favorite budget laptop for small businesses) is on sale for $718.99 (reg. price $1,155.71). While you can find less advanced versions of this laptop for cheaper, the least expensive retail price we've seen is $599, and you'll be getting a much more powerful computer for the extra $120. Additionally, the Precision 7530 Mobile Workstation is on sale for $1,199.00 (reg. price $2,068.92).
If you're not quite sure which sale laptop is right for you, check out our handy buying guide below:
---
Picking the right computers for your small business is critical. Machines that underperform can hurt productivity, whilst buying a fleet of ultra high-end devices can cost thousands in unnecessary office expenses.
Dell has a well-established suite of enterprise laptops, which make them a popular choice for small business owners, but it's important to know what exactly you need. Dell's Latitude line of laptops is one of our favorite places to start. These models offer all of the essential components needed for common office tasks at a price that won't weigh heavy on your accounts. Meanwhile the higher-end Precision line is for the more demanding, specialist user, packing faster processors and powerful graphics hardware capable of 3D rendering and other intense tasks.
Slickdeals has combed through Dell's enterprise offerings to spotlight the best options for small businesses.
Best Performance: Precision 7730 Mobile Workstation

Pros: Top of the line processors, high-end display, sleek design
Cons: Expensive, high performance means limited battery life
No beating around the bush; if it's high performance you want, go with the Precision 7730 Mobile Workstation. It packs enough power to serve as a desktop replacement, and is capable enough to crunch through pretty much anything you throw at it, including intense 3D rendering and AI workloads.
Dell boasts a 15% reduction in size and weight over the 7730's predecessor, without compromising on performance. A fast Intel Core i7 CPU is standard on all models, with an even faster Xeon chip optional. A solid state drive and 16GB of RAM comes included in the $2,179.99 (at the time of writing) model that we'd recommend. But you also have the option of upgrading to a powerful Nvidia Quadro graphics card and adding a 4K screen.
Price is obviously a major consideration for the Precision 7730. You can spec this laptop to upwards of $6,000. But if your budget allows, this is a top choice for the no-holds-barred setup.
Choose Your Precision 7730 at Dell
Best Overall: Precision 7540 Mobile Workstation

Pros: High end performance for less than $2000, excellent suite of ports, premium metal finish
Cons: Thick, black bezel brings down the look of the display
The Precision 7540 Mobile Workstation strikes the right balance of high-end performance and cost, delivering all-round great specs at a price starting at less than $1200.
While that low price is attractive, we'd opt for at least the second cheapest in the lineup. For $1,619 at the time of writing, you get a solid state drive (SSD) and 16GB of RAM, which are far more capable specs in a modern laptop.
The 7540 also sports a comprehensive array of ports, including Thunderbolt USB-C, HDMI, Mini DisplayPort and a full size SD card reader. This means you'll have no problems connecting this laptop to your office monitors and peripherals. The 7540 is an excellent choice for a highly capable workstation.
Choose Your Precision 7540 at Dell
Best Budget Laptop: Latitude 3500

Pros: Great value, durable and legacy monitor support with built in VGA port
Cons: Cheapest option sacrifices heavily on basic specs
The cheapest Latitude 3500 is $599, which is an excellent base price for those on the strictest of budgets. Eighth-gen. Intel processors keep this wallet-friendly laptop suitably equipped for everyday office tasks. You'll also find Dell's usual array of business-oriented options, including a fingerprint sensor, face authentication via an infrared camera, professional hardware monitoring tools and a chassis built for durability.
The sub $600 base price is certainly attractive. However, you'll see significant performance improvements if you opt for the model with an upgraded solid state drive (SSD) and 8GB of RAM, which costs around $150 more. Windows 10 will run far more smoothly with 8GBs of RAM, and that SSD will keep boot up and application load times down to a minimum, giving even this budget laptop a quick, snappy feel.
Choose Your Latitude 3500 at Dell
Best 2-in-1: Latitude 7400 2-in-1

Pros: Up to 26 hours of battery life, super thin display bezels
Cons: Lacks options for high-performance graphics
A 2-in-1 PC offers the versatility of a laptop with the convenience of a tablet via a reversible touch-screen display, and the Latitude 7400 is a great example.
Portability takes priority here. The 14″ touch-screen display is wrapped in a super thin bezel, which helps reduce the overall size of the chassis. Dell touts a whopping 26 hours of battery life, and an "ExpressCharge" feature that will charge your battery to 80% in an hour.
The 7400 2-in-1 also includes a handy touchless authentication feature, with a proximity sensor that detects when you're close, before Windows Hello uses the built-in infrared camera to recognise your face and sign you in automatically.
Active Pen support is standard, while Gorilla Glass and an all-aluminum finish bring a premium yet durable finish to the Latitude 7400.
Choose Your Latitude 7400 2-in-1 at Dell
Best Tablet: Latitude 7200 2-in-1 Detachable

Pros: High quality hard keyboard, convenient auto-deploying kickstand
Cons: No ultra-high resolution display option, no built in cellular data
While reversible 2-in-1 laptops are a sound option, if you require the portability of a pure tablet device, this is the one for you.
The Latitude 7200 is a laptop/tablet hybrid device with a detachable keyboard. But unlike other popular tablet keyboards, this one is a laptop-style hard keyboard with clicky keys that wouldn't be out of place on a full-size laptop.
An Intel Core i5 processor, 8GB of RAM and fast SSD storage in model option we'd recommend covers all the bases for performance, while Windows 10 Pro conveniently switches automatically between laptop and tablet mode when you detach the keyboard. Its anti-glare Gorilla Glass screen helps to reduce reflections in outdoor settings, and the kickstand that deploys automatically when placed on a tabletop is another nice touch.
Choose Your Latitude 7200 2-in-1 Detachable at Dell
Best for Outdoors: Latitude 5424 Rugged Laptop

Pros: Great price for Rugged Series laptop
Cons: Not the strongest option in the lineup
We've highlighted the Latitude 5424 Rugged Laptop for striking a great balance between its price, utility and super durable design.
Dell calls the Latitude 5424 a "semi-rugged" laptop, which effectively means it's not rated to be quite as durable as the Rugged Extreme models. However, those slightly stronger laptops come with price tags in excess of $3,000. With a starting price just below $1,500 at the time of writing, the Latitude 5424 is still a tough egg to crack. It's a value choice for those in need of a laptop that can withstand environments harsher than most.
An upgraded 8th-gen. Core i7 is available to power this versatile laptop, along with a range of optional features aimed at use in the field, including dual hot-swappable batteries, a GPS module, a bright screen and LTE broadband. Ubuntu Linux can be installed out of the box, and forgoing the Windows 10 OS saves you more than $100.
Choose Your Latitude 5424 Rugged at Dell
---
Want to get the best price possible on laptops for your small business? Set a Deal Alert to be notified as soon as a new offer on the Dell laptop of your choosing becomes available.
And don't forget to check out today's best discount from Dell:
Search URL: https://slickdeals.net/newsearch.php?firstonly=1&pp=20&sort=newest&rating=frontpage&filter%5B%5D=525818&forumid%5B%5D=9&hideexpired=1&r=1
All images courtesy of Dell.
ncKxk_Yhu_A
---
Any product or service prices/offers that appear in this article are accurate at time of publish, and are subject to change without notice. Please verify the actual selling price and offer details on the merchant's site before making a purchase.