Shed Some Anxiety for $20 or Less with These 20 Relaxation Products
Because we could all use a little break.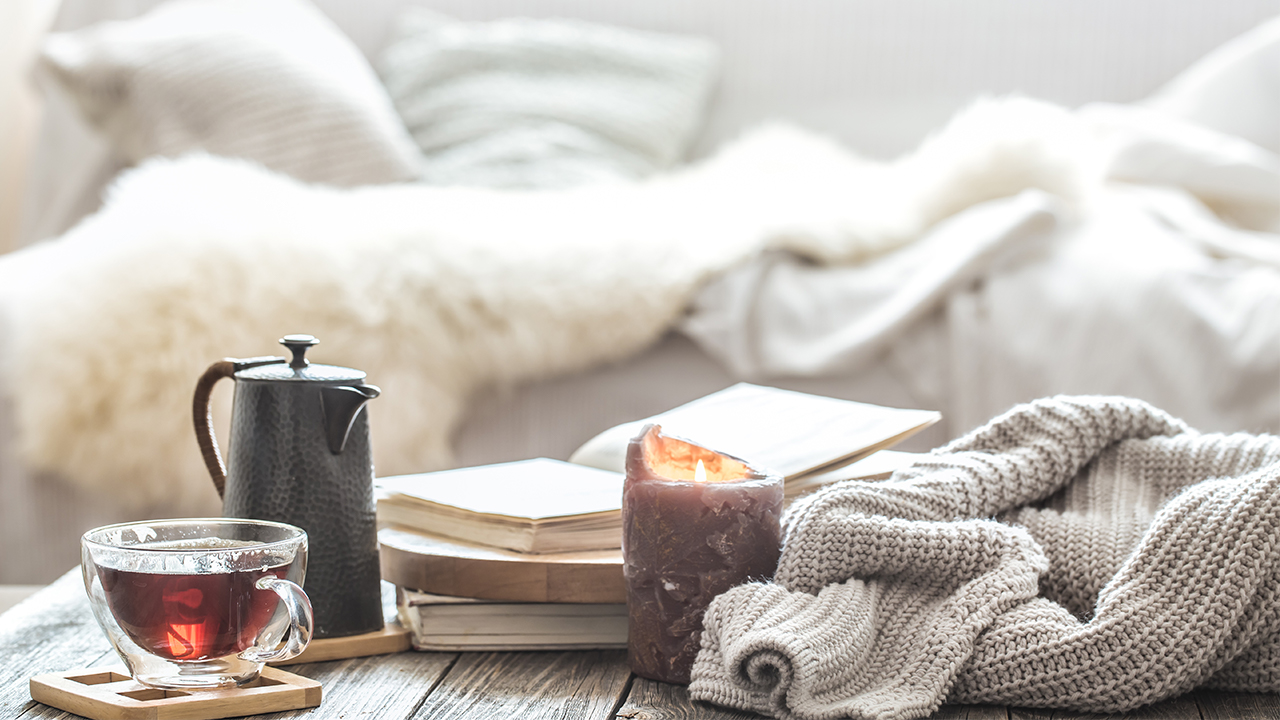 If you're feeling anxious, uneasy, on edge or whatever else, that's okay and perfectly normal. A lot of people are. A great thing to do during this difficult time is to take care of yourself and keep the positivity going as much as you can.
To give you a head start and the boost you need, ahead you'll find a roundup of 20 of our favorite stress-reducing products. From an oil diffuser that can emit soothing smells to an under $2 head massager ready to instantly relax you, don't be surprised if you want to order everything from this list.
Don't worry, in addition to the less than $2 bargain buy, every single item in the roundup is priced below $20. So, you can already relax going into this potential shopping spree.
Stress-Reducing Products Under $20
Clay Charcoal Facial Mask Stick

Sale Price: $5.06 | Regular Price: $13.49
Putting on a face mask is basically guaranteed to relax you. There's a reason why people hit up the spa when they're stressed, and lucky for you Slickdeals user daisybeetle pointed out that Olay is having a major online sale.
With the promo code GOODVIBES, you can get an extra 50% off already discounted products like this Clay Charcoal Facial Mask Stick that will drop all the way down to around $5.
Deal Tip: To get your order faster, consider browsing other clearance items and filling up your cart to total $75 or more as it will make you eligible for free two-day shipping.
Skin Gym Jade Eye Roller
Sale Price: $17 | Regular Price: $20
Take your new face mask self-care ritual to the next level with this jade eye roller. It's been discounted to $17, thanks to Nordstrom's 15% off beauty and grooming sale that user silentalarm gave the Slickdeals community a heads up about.
All in all, the roller is a super easy way to give yourself the most soothing at-home under eye massage.
Deal Tip: On top of beauty and grooming items, Nordstrom is also having a mega spring sale across all departments with up to 60% off. From home goods to handbags, make sure to check out the rest of the site for can't-miss deals.
Clinique Acne Solutions Clinical Clearing Kit
Sale Price: $14 | Regular Price: $28
There's nothing more worrisome than acne or even having just that one pimple on your face. The worst part is, worrying about them will only make things worse.
Make these problems go away with Clinique's Acne Solutions Clearing Kit that's currently 50% off at Sephora. User Rokket posted that you can now get the kit for a mere $14 and even free shipping with the coupon code FREESHIP at checkout.
Deal Tip: Sephora is all about giving away complimentary product samples. According to Rokket, this purchase comes with two free samples, so keep an eye out for that when finalizing your order.
Head Meridian Massager

Regular Price: $1.50
Personally, I think getting my scalp massaged is one of the most relaxing parts about a full body massage at the spa. It's a calming sensation that wakes me up at the same time.
Mimic that experience for only $1.50 courtesy of this head massager from Shein. If you didn't already know, the popular clothing site has a home section with plenty of affordable items similar to the stores we rounded up on this list — which includes Urban Outfitters, H&M and more.
Slogan Graphic Floor Mat
Regular Price: $4
You'll be surprised at how much having encouraging affirmations around your home can brighten your mood.
Beyond head massagers, Shein also has some positive home decor like this $4 door mat that literally tells you to "be positive." Now that's money well spent.
Sweet Water Decor Brown Spa Day Reed Diffuser
Sale Price: $14.97 | Regular Price: $19.99
Diffusers can be pricey, until now. Click through to Nordstrom Rack for a budget-friendly option under $15.
Studies show this home favorite can help boost your health in a number of ways including reducing stress and anxiety.
Deal Tip: The more you spend at Nordstrom Rack, the more you will save. At this time, the site has a promotion going on that if you buy up to $250 worth of items, you'll receive a discount of up to $60. Head to the homepage for more details.
Copper Cow Coffee Lavender Latte

Regular Price: $17
Need a pick-me-up without going overboard? Grab Copper Cow Coffee's Lavender Latte pack for just $17.
The coffee blend will wake you up, but the lavender will allow you to unwind all at the same time. It's a unique caffeine experience that's perfect for everything going on in the world.
HoMedics Bubble Bliss Deluxe Foot Spa
Sale Price: $16.80 | Regular Price: $19.77
Your head isn't the only thing that needs a splash of relaxation. Make some magic happen for your feet with this under $17 deluxe foot spa that you can follow up with an at-home pedicure.
Deal Tip: Don't forget to sign up for FYE's e-mail newsletter before finalizing your foot spa order as subscribing will get you a 10% off coupon that you can use toward your purchase.
Olive & June Nail Poppy Polish
Regular Price: $15.99
Speaking of pedicures, go ahead and give yourself a stress-free manicure with Olive & June's affordable $15.99 mani tool from Target that will have you painting like a pro.
Forget feeling jittery during this self-care activity that's supposed to leave you feeling relaxed. Olive & June's innovative product has an ergonomically designed grip that's proven to make applying nail polish easier, faster and more comfortable than ever before.
Asphalt Cotton Knit Throw

Sale Price: $19.99 | Regular Price: $79.99
Let your troubles go by curling up on the couch with a comfy throw and your go-to cup of tea.
This may be hard to believe, but West Elm has a high-quality cotton knit blanket that was originally priced at $79.99 being sold for $19.99. Take advantage of the deal before it sells out.
Tazo Calm Chamomile Herbal Tea
Regular Price: $3.29
If you don't already have chamomile tea in your pantry, get some. The herb is known to calm anxiety and settle the stomach.
Plus, Tazo's popular calm chamomile tea blend is only $3.29 at Target and you can't go wrong with that price tag.
Deal Tip: To save some cash on shipping, check to see if you can simply pick up the tea along with other groceries you may need at your local store for free.
Asutra Magnesium Oil Spray
Regular Price: $12.99
Not getting a good night's rest could lead to stress. Avoid not being able to fall asleep with this Magnesium Oil Spray, which is known to provide a relaxing aroma that can improve sleep. It's available for less than $13 at CVS Pharmacy.
Deal Tip: Due to the coronavirus pandemic, drugstores like Walgreens are offering free delivery on prescriptions and everyday essentials.
Silicone Finger Trainer

Sale Price: Starting at $8.47 | Regular Price: Starting at $14.82
If you're on the computer all day, stretch out your fingers with this silicone finger trainer that's on sale now at Walmart for $8.47.
It can lower stress levels and also help with those who have arthritis, carpal tunnel syndrome and other associated ailments.
Mini Portable Wood Grain Air Humidifier
Sale Price: $10.94 | Regular Price: $12.94
Being able to breathe in fresher air from a humidifier is hands down worth this under $11 price tag. Additionally, a humidifier apparently makes a home less conducive to cold and flu germs and that alone is a benefit we all need right now.
Calm 3mm Yoga Mat
Sale Price: $7.50 | Regular Price: $11.67
If there's workout proven to reduce stress, it's yoga. Pick up this mat on sale now at Walmart for a little over $7, download a free fitness app and unleash your inner yogi.
Calming Puzzles For Mindfulness
Regular Price: $6.99
Escape all that's happening around you with this book full of calming puzzles and brain teasers. It's a cheap way to put your mind at ease and destress.
Deal Tip: Feel free to order this paperback copy and anything else you want online, as Barnes & Noble has complimentary curbside pick-up at this time.
If you want to avoid that hassle, reach a minimum of $35 to avail for free shipping.
Bath Bliss Ultra Comfort Bath Pillow

Regular Price: $13.99
Baths are the ultimate relaxer. Feel even calmer with this cozy bath pillow you can lay your head on. It's the support you've been waiting for and it's only $13.99 at Target.
Bath & Body Works Black Cherry Merlot Ultra Shea Body Cream
Regular Price: $14.50
Something as simple as sweet smelling shea body cream from Bath & Body Works can do wonders to your overall mood. Stock up and treat yourself to a few different flavors.
Deal Tip: Bath & Body Works' popular mix and match promotion is going on right now. If you buy three, you get two free or if you buy two, you get one free. Note: It's a limited time only and the offer can't be combined with any other promotion.
HoMedics SoundSpa Sound Machine

Regular Price: $19.99
This SoundSpa Sound Machine that you can find at Bed Bath & Beyond is equipped with an array of sounds including the ocean, rain and more. It's made to deliver comfort that will lull you to sleep, so just breathe and relax.
Deal Tip: First time users can receive an additional 20% off one item from Bed Bath & Beyond, but you must sign up for the brand's e-mail newsletter.
Pressure Activated Massage Pillow
Regular Price: $19.99
Enjoy a no-frills massage machine for under $20 that only requires a pair of batteries. You won't be worrying about a thing with this easy-to-use pressure activated massage pillow.
You can also check out this bed and bath deal from our Frontpage:
Search URL: https://slickdeals.net/newsearch.php?firstonly=1&pp=20&sort=newest&rating=frontpage&filter%5B%5D=11350&forumid%5B%5D=9&hideexpired=1&r=1
Our editors strive to ensure that the information in this article is accurate as of the date published, but please keep in mind that offers can change. We encourage you to verify all terms and conditions of any product before you apply.