How to Pick the Perfect Gaming Headset
Plus, our picks for the top gaming headsets of 2020.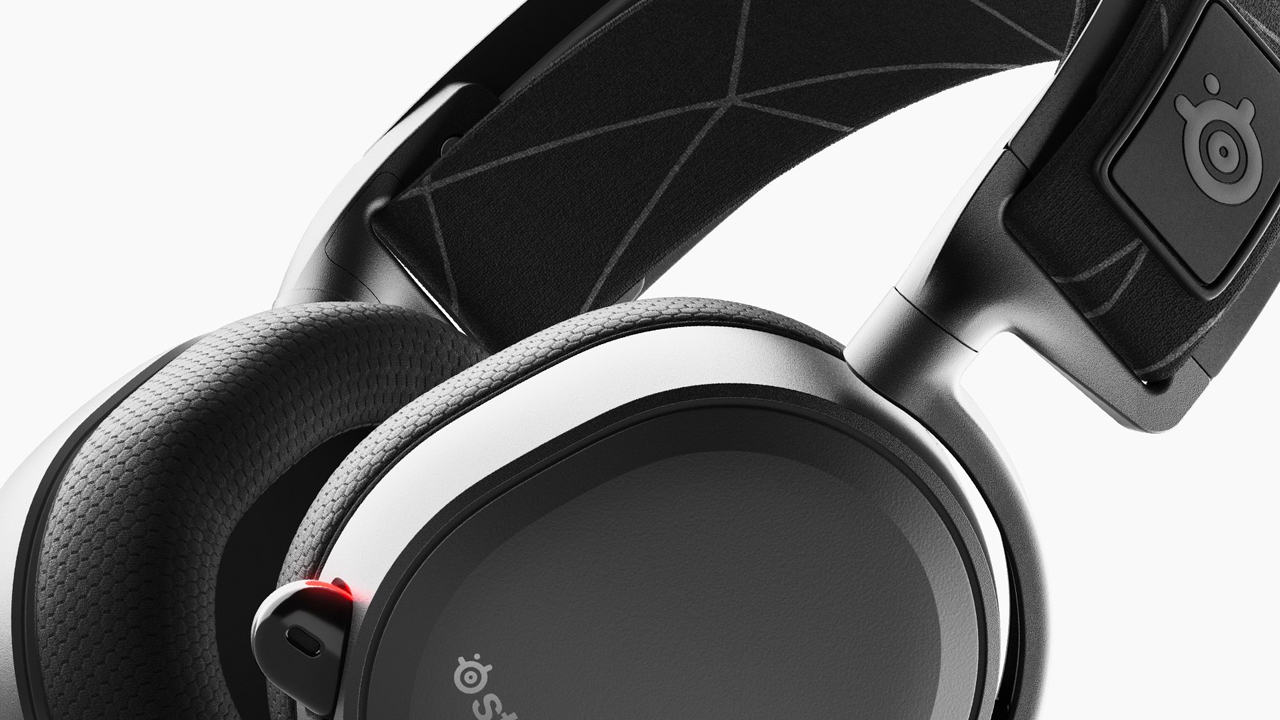 People often ask what the difference is between "headphones" and a "gaming headset." While some people think that gaming headsets are just mediocre headphones with a microphone attached, it goes a little further than that. In our time spent talking to manufacturers, the primary difference lies in priorities. And for a gaming headset, the number one priority is comfort.
The reasoning is simple enough: Gamers will spend hours at a time playing. A good gaming headset needs to be comfortable enough to sustain long sessions. While headphones, on the other hand, focus on audio quality first and foremost. (Although some headphones seem to focus primarily on marketing above all else.)
There are tons of gaming headsets on the market, which can be daunting for some consumers. To help you find the best ones for you, we've come up with a shortlist of guidelines on what to look for when shopping. We're also highlighting a few of our favorites.
Important Gaming Headset Features
Comfort
As mentioned above, comfort is going to be your number one priority, with audio quality following a close second. Without a doubt, over-ear headphones are going to be our top recommendation. They're generally more comfortable than headphones that sit on or in the ear, and allow for long gaming sessions without ear fatigue.
The type of ear cups will play a big role here, too. While leather-like ear cups may seem more comfortable, in the long run, they wear out easier and trap in more heat. We prefer plushy ear cups with felt covers. This keeps the headphones light, and the area around your ears dry. 
Sound Quality
While sound quality is largely subjective, most headsets worth their dime will have at least 50mm audio drivers. This will provide you ample bandwidth for reproducing most of the audio spectrum.
If you're shopping in person, take a listen. Pay close attention to anything that sounds like a dip in what you expected to hear. Manufacturers try to get an even response from the entire 20Hz to 20kHz spectrum, but that's impossible. Our rule is: If you don't like what you hear, get a different pair.
Open or Closed
Some headsets will have an "open" design, in that the enclosures don't completely seal the driver. The result you get is a more expansive audio stage, which helps with overall imaging of any environment effects. The drawback is that everyone around you can hear what you're listening to, and you won't get the same level of noise isolation as with closed headphones. If you're in your own space most of the time, we'd say go with open designs if you can find them.
Wired or Wireless
If you're gaming near your PC, there's probably no reason to choose a wireless headset, as you'll have to monitor and deal with battery life. Interference from household electronics may also interfere with connectivity. For this, we recommend going with a wired headset, or at least a wireless headset that also has wired connectivity as a backup. If you're playing on the couch and connected to a console that's across the room, wireless headsets are essentially your only choice.
Our Top Gaming Headset Picks
Best All-Around Gaming Headset: HyperX Cloud Alpha Stereo

Price: $99.99
We're big fans of HyperX's lineup of gaming headsets. The HyperX team in charge of audio knows what they're doing, and it shows. Our favorite from HyperX was the Cloud Revolver S, but the new Cloud Alpha delivers all the essentials of the Revolver S for significantly less. What you lose is 7.1 channel encoding and an in-line remove. But almost none of that matters, as you still get all the audio goodness of the Revolver S.
In terms of audio fidelity, the Alpha Stereo sounds excellent. Its large drivers produce punchy sounds when needed, and clarity when the situation calls for it. The Cloud Alpha does a fantastic job with movies and music, too. And with a retail price of $99.99, you can't go wrong.
Buy a HyperX Cloud Alpha Gaming Headset
Best Wireless Gaming Headset: SteelSeries Arctis 7

Price: $149.99
SteelSeries is another company that understands audio very well. They've worked with experts from the pro audio industry to help produce incredible results. The entire Arctis series sounds really good with all types of content. And the company's Arctis 7 is the result of all those learnings, earning it a spot as our favorite wireless headset.
The Arctis 7's headband is what actually sets it apart from typical gaming headsets. Designed with an automatic retracting band, the Arctis 7 does a good job of keeping weight off your ears and more on top of your head. For some people with larger heads, the Arctis 7 may feel slightly odd, but after getting used to it, you'll be hard pressed to go back to regular headsets.
While the Arctis 7 typically sells for $149, we've seen the price drop down to around $100, which is an excellent deal for a wireless headsets with high-end sound quality.
Buy a SteelSeries Arctis 7 Headset
Best High-End Gaming Headset: Audeze Mobius

Price: $399.99
In the world of gaming headsets, the Audeze Mobius sets itself apart in two significant ways. First, it features a custom planar magnetic driver made by high-end headphone company Audeze. And second, it does true 3D head tracking.
Virtually every gaming headset on the market utilizes traditional cone-based audio drivers — the same as you might see on normal speakers. While this has served well since the history of speakers, Audeze's planar magnetic design is double the size of any headset, allowing it to produce sounds that would leave regular headsets in the dust. All ranges of frequencies and media sound amazing with the Mobius. Bass is punchy and tight; midranges maintain their sound stage; and high frequency sounds are clear without sounding shrill and metallic. In terms of audio quality in gaming headsets, there's basically no competition.
Right now you can find the Audeze Mobius for $400, which is relatively expensive compared to typical gaming headsets, but we reckon they're totally worth it just for the audio quality itself. In fact, I wouldn't even call the Mobius a "gaming" headset, as it's essentially class leading. The sound is simply more full and balanced than other headsets. 
---
Once you decide which gaming headset works for you, set a Deal Alert. We'll keep you updated any time a new offer is posted to our forums so you can get the best price possible. And for discounts on all sorts of headphones, check out our Headphones Deal page.
Up Next:
Our editors strive to ensure that the information in this article is accurate as of the date published, but please keep in mind that offers can change. We encourage you to verify all terms and conditions of any product before you apply.