How to Pick the Perfect Gaming Laptop
It's all about the GPU.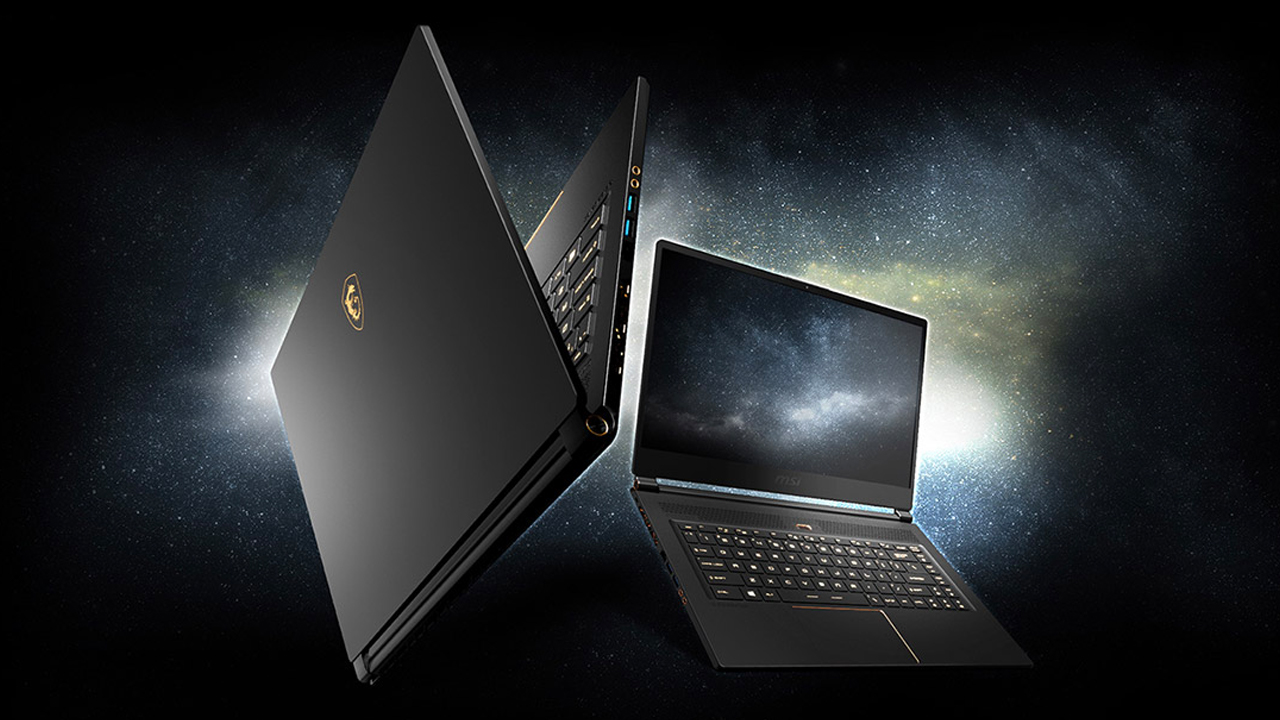 If you're going to be gaming on the road, ideally you want a laptop that replicates the experience you'd have at home on a desktop. But there's a lot that goes into that decision beyond just the specs. What works for one person's preferences, budget and lifestyle will not work for someone else. And since a gaming laptop will presumably be moving through the world with you, you want something that really fits both your gaming and portability needs.
To that end, we're taking a look at which specs are important — and which are pure preference. We're also covering our top gaming laptop picks, whether you're looking for budget-friendly options or a laptop to serve as your next desktop. 
Top Gaming Laptop Features
Aside from budget, two of the most important features to consider for a gaming laptop are the GPU and the screen. As far as other specs and features go, you'll need to consider your living and traveling conditions to determine what works best for you. For example, whether you worry about the laptop's weight is going to be largely dependent on whether you are always on the go or your laptop is playing double-duty as your primary desktop. Ultimately, though, you should pick a laptop with the best GPU and screen you can afford. Then you can spend on other features as your budget allows.
Because of thermal constraints in a laptop, you won't typically find full desktop-level GPUs. Instead most gaming laptops are given slower mobile versions of desktop GPUs. With that said, you'll want to stay away from integrated graphics, and make sure that your choice has at least an NVIDIA GeForce GTX 1060 or higher. The majority of gaming laptops that claim to be able to play all the latest games will feature at least a GeForce GTX 1070.
As far as screens go, some laptops feature touch screens or 4K displays. However, we don't feel these are necessary for gaming. Gaming laptops with 4K screens are nice when you're not gaming, but they don't have the GPU muscle to carry you through when you are. And touch screen displays just get dirty with use. Save touch for your phone or tablet.
One final priority to consider is storage. Get a laptop that has fast NVMe storage and your overall mobile gaming experience will feel that much punchier.
The Best All-Around Gaming Laptop

Our favorite gaming laptop overall is the MSI GS65 Stealth Thin. Yes, it's not the newest specced road warrior on the market, but it does everything pretty damn well. MSI took a modern approach with the GS65 Stealth Thin and well, made it really sleek and thin. Gone are the old designs of "gaming" where everything had to look like it came out of a Transformer movie. Instead, the GS65 Stealth Thin is, as its name suggests, thin, minimalistic, and we think, very handsome looking.
MSI packs the GS65 Stealth Thin with a 144Hz 1080p 15.3-inch screen that's mated to an NVIDIA GeForce GTX 1070. At first glance, this may seem outdated, but it's a perfect blend of specs. The GTX 1070 is still plenty powerful for all of today's games running at 1080p with resolutions maxed out. If you feel you need a bit more juice, MSI also makes a version of the Stealth Thin with an RTX 2060, but we think the benefits are slim.
MSI allows configurations with 32GB of RAM and NVMe 1TB RAID storage, which will be fast and plentiful for all mobile gaming needs. If you run out of space, you can always attach an external drive via its USB Type-C port.
The GS65 Stealth Thin is also rated to last up to eight hours on a single charge. In real world testing, you're going to see about five hours of gameplay. That's still excellent compared to most other gaming laptops in its class.
Because it's been out for a while, you'll be able to find excellent deals on the MSI GS65 Stealth Thin. At $1449, our configuration is sitting at one of its lowest price points in recent history. Three months ago it was almost double the cost at $2800. The bottom line here is that this is great deal for a great gaming laptop.
Buy the MSI GS65 Stealth Thin Gaming Laptop
The Best Budget Gaming Laptop

At just $649, the ASUS TUF FX505DT gaming laptop offers some of the best value around for your money. Featuring an NVIDIA GeForce GTX 1650 and an AMD Ryzen 5 R5-3550H, the TUF FX505DT actually has plenty of performance for its class.
ASUS packs its offering with a full 1080p 120Hz screen. It also tosses in fast NVMe storage with 8GB of RAM. While we would have liked to see 16GB of RAM, it offers a good tightrope balance of performance value for the price.
Additionally, while you'll find offerings with similar specs from companies such as HP and Acer, they're all a lot larger and heavier. Plus, ASUS is known for its excellent lineup of gaming products. The company knows gamers well, and the specs of the TUF FX505DT demonstrate that.
For those who want a slight step up in performance without spending too much more, the Acer Predator Helios 300 is a good value at $1098. The Predator Helios 300 gives you an upgrade to the GeForce GTX 1660 Ti, an Intel Core i7-9750H CPU and 16GB of RAM, which is still great value within its price range.
Buy the ASUS TUF FX505DT Gaming Laptop
The Best Gaming Laptop to Replace a Desktop

If you want a laptop that keeps up with some of the best gaming desktops, head straight for MSI's GS75 Stealth-093. It's built very much like its good looking brother, the GS65 Stealth Thin, but features specs that make desktops jealous.
Being a heftier laptop, MSI packs the GS75 Stealth-093 with an NVIDIA RTX 2080 Max Q GPU, which brings desktop-level graphics performance to a computer you can haul away when needed. Its Intel Core i7-8750H 6-core processor ensures you'll be able to do almost any type of productivity work. And the 17.3-inch 144Hz screen ensures you won't miss a single detail. These specs alone tell us that MSI is aiming this laptop squarely at those who want to play the latest triple-A titles.
Our configuration came with 32GB or RAM and 512GB of fast NVMe storage. There's plenty of RAM out of the box, but we reckon at this price, it's worth it to upgrade to a configuration with 1TB of storage. Packed inside a stunning looking all aluminum design, the GS75 Stealth-093 is our top pick for a gaming laptop with desktop performance. And the best thing about it is actually the price. At $2499 (at the time of writing), it's currently a whopping $1500 cheaper than it was just a few weeks ago! Grab it while you can.
Buy the MSI GS75 Stealth-093 Gaming Laptop
---
Make sure you get the best price possible on your next gaming laptop by setting a Deal Alert. We'll notify you as soon as a new deal or price drop hits our forums.
UP NEXT:
Our editors strive to ensure that the information in this article is accurate as of the date published, but please keep in mind that offers can change. We encourage you to verify all terms and conditions of any product before you apply.