What's The Best Way to Back Up Your Computer?
There are several ways to protect your files. Better do it before it's too late.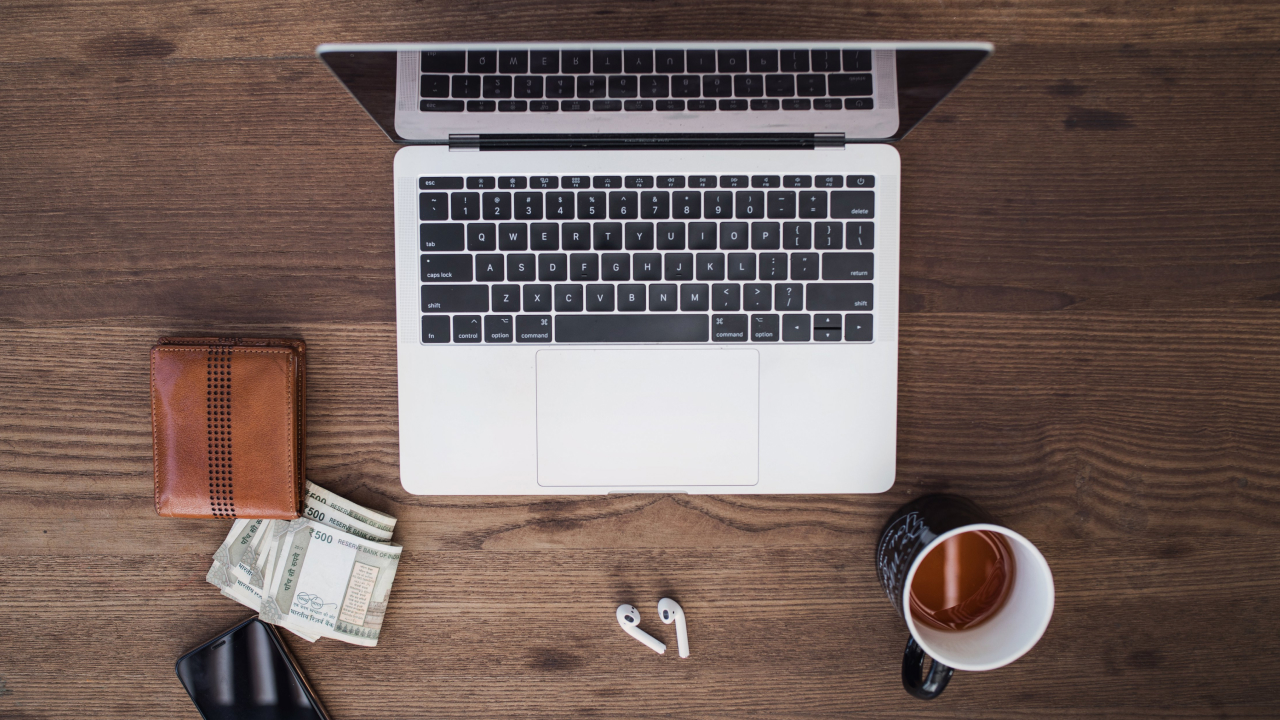 How often do you back up your important documents and precious photos? Monthly? Annually? Never? With deals like these, it's high time you made computer backups a part of your regular (perhaps even automated) routine. If you're not super tech-savvy, backing up your computer can seem intimidating and time-consuming, but it's actually neither. In fact, it usually takes 15 minutes and only needs to be managed a couple times a year.
Experts recommend you use three avenues to back up your files: one on your computer, another on a physical hard drive and third managed via cloud services. We've gone ahead and broken down each component of this trinity, complete with recent deals you can cash in on to start building up your home storage.
Physical External Hard Drives

External hard drives are the fastest and most cost-effective way to back up your files at home. Simply plug the hard drive into your USB port on your computer and copy your desired files into folders.
The Western Digital drive featured above offers transfer speeds of up to 5 Gbps (gigabits per second), and its 3TB capacity will allow you to store ample files, music, photos and videos. It also comes with hardware encryption to keep your files even safer. If you're looking for something with more space, the 10TB model should be plenty for all of your personal files.
If you travel a lot, portable hard drives – like this Seagate Backup Plus Slim drive – are great. They offer plenty of space and their small size allows them to fit into your carry-on with ease. Plus, they don't require a power cord so you can use them wherever you are.
Related: The Best External Hard Drives for Xbox and PlayStation
Cloud Storage Services

Cloud storage services can automatically sync to a related online account of yours (i.e., your Google account), and they work well across desktop and mobile devices. If you don't have a ton of files to back up (think, around 250GB or less), this is likely your most straightforward option, since you can set up automatic backups to run periodically.
That said, most services only offer a few gigabytes for free. If you end up exceeding the free allotment, you can always pay for extra storage, but at a certain point it's way cheaper to invest in another external drive. If you want to backup hundreds of gigabytes of data, consider storing an everyday backup on your cloud while keeping less used files on a physical drive. Here are some of the top options for cloud storage:
Microsoft OneDrive: Microsoft users automatically get 5GB of OneDrive for free. The service is perfect for users who like to pick and choose which files to backup and when. Synching is only done when connected to the internet so make sure you have a good Wi-Fi connection. If 5GB ends up being too small, you can purchase 100GB for $2 a month. If you need  even more storage, you can subscribe to Microsoft 365 for $6.99 a month, which comes with 1TB of cloud storage (in addition to the suite of Office apps). As long as you don't envision yourself surpassing 1TB of data, this is actually the most budget-friendly option.
Google Drive: The nice thing about Google Drive is you can store, share and collaborate on all your files from mobile devices, tablets or computers. Google also mimics Microsoft Office 360 and has its own Google docs, sheets and slides for free. A free Google account comes with 15GB of storage, but if you're looking to backup more files you can get 100GB of storage for $1.99 a month (or $20 a year if you opt for the annual subscription). From there, the pricing goes up as storage increases, all the way to 10TB for $9.99 a month (or $100 with the annual subscription).
Dropbox: Similar to Google Drive, Dropbox lets you share and collaborate on all your saved files. It also has a feature that suggests new files or folders to support a clutter-free and more time-efficient experience. Users love this server for its one-stop-shop features—it's able to handle both personal and professional needs. While these extra features are great, Dropbox is significantly more expensive than Google Drive, as the standard plan offers 5TB or storage for $15 a month (or $12.50 a month if billed annually). This may not make as much sense for personal backups, but if you run your own business, it's definitely worth considering.
If you're envisioning yourself using over a Terabyte of cloud storage, you may want to consider a Network Attached Storage (NAS) device, such as Western Digital's My Cloud Home. These devices tend to be more expensive than traditional hard drives (for example, a 2TB My Cloud Home drive retails at $159.99, whereas you can get a 3TB Western Digital external drive for $100 or less), but you can back up your files wirelessly without having to pay a monthly fee. If you plan to use cloud storage for the foreseeable future, this device will pay for itself.
Check Deals at Western Digital
For a limited time, all Western Digital My Cloud Home devices are on sale for $20 off. This means they start at $139.99 for a 2TB unit, and go all the way up to $279.99 for 8TB.
On Your Computer

If you own a Mac or have a Windows operating system, you can protect your files using your computer's built-in back-up features. On Windows 10 and 8, use File History. On Windows 7, use Windows Backup. On Macs, use Time Machine. Backing up will be free and fast, but if your computer is ever lost, damaged or stolen, the files will be lost as well. That's why it's always best to have a physical external hard drive to keep your files on, in addition to internal backups.
Digital Cloud Accounts
The easiest way to protect your data is with an online backup series. Typically, digital cloud accounts charge you with a monthly or annual fee in exchange for storing your encrypted data on their servers. Fees range from $5 to $15 a month. With this you can customize your preferences and retrieve all data—regardless of whether it was lost or overwritten. Here are a couple of our favorite options.
Backblaze – Price: $6 a month ($60 a year or $110 for two years)
Once installed, Backblaze will run in the background while you use your computer. The process is quite simple—create an account on Backblaze, download for your system (either Windows or Mac) double click the file and run the installer. Pro tip: The first backup always takes the longest. After that initial download, each time you run the installer it will backup new files only from the previous download, decreasing the amount of time it takes.
Similar to Backblaze, this one runs in the background and is offered at $6 a month, with a 30-day free trial. Backing up with Carbonite will ensure protection from data loss, hardware failures and natural disasters.
Make sure to set up a Deal Alert in case any of these back-up products or services go on sale.
Our editors strive to ensure that the information in this article is accurate as of the date published, but please keep in mind that offers can change. We encourage you to verify all terms and conditions of any product before you apply.