The Five Best HP Desktops in 2020
From gaming powerhouses to budget-friendly office workstations.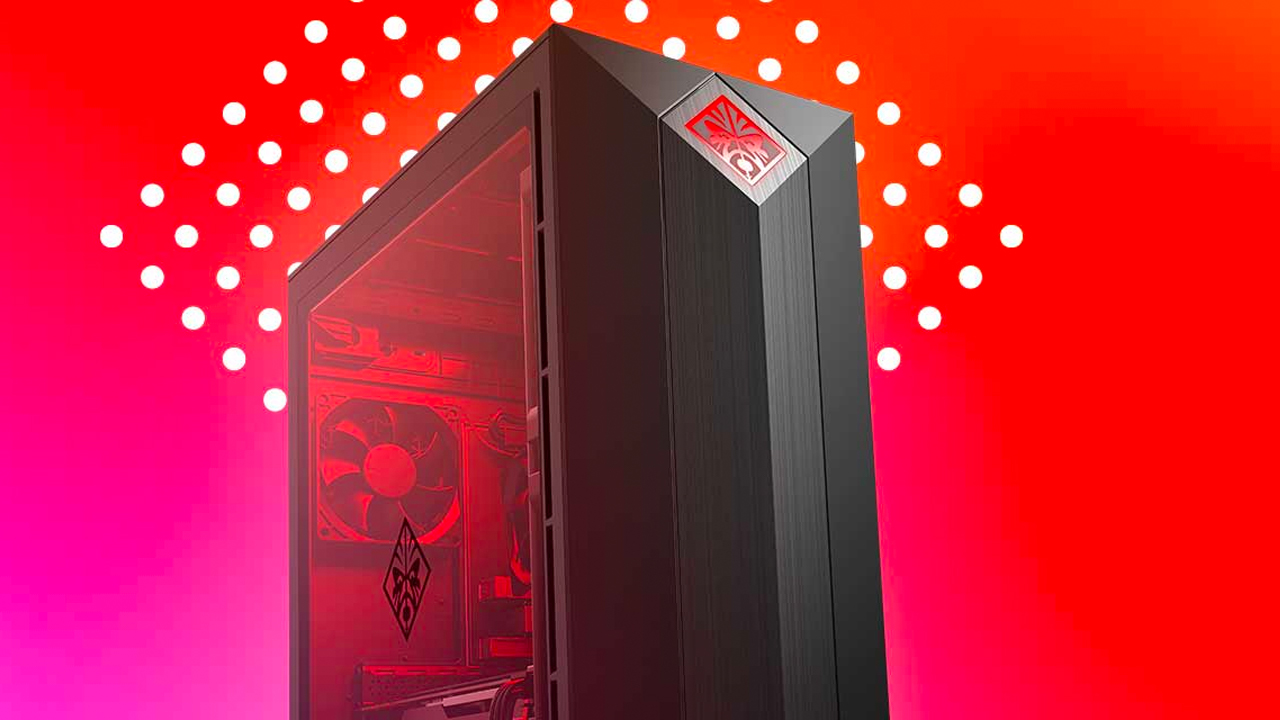 When you need the most performance for your money and aren't worried about portability, a good old desktop computer is the way to go. But not all PCs are made equally, and with so many choices out there, it's important to get the right one for the job.
HP is one of the biggest PC manufacturers in the market, with options to suit just about every scenario, but which one is ideal for you? To help answer this question, Slickdeals has cherry picked some of the best HP desktops available in 2020 for a wide range of users.
All you have to do is decide how you're going to use your PC, and we'll point you in the right direction.
OMEN Obelisk Desktop

Best for: The Enthusiast Gamer
Starting Price: $699.99
HP's Omen Obelisk line of gaming PCs targets the high-end enthusiast with a taste for compactness. The Obelisk packs powerful components, from the Nvidia GTX 1050 Ti all the way up to the beastly RTX 2080, into a relatively small form factor case. It achieves this by conforming to the micro-ITX standard — the smallest and most compact motherboard size on the market.
While boasting powerful gaming performance without the typical heft, the Obelisk also aims to deliver high production values, with a brushed metal finish, a large tempered glass window and subtle lighting effects for that edgy gamer look. It features a tool-less design that lets you gain entry to the inside of the case and even swap out hard drives without having to reach for a screwdriver, making it ideal for easy upgrading.
Specs — and also prices — vary greatly on the Obelisk line. With that said, the Obelisk Desktop 875-1055xt offers excellent performance and upgradeability at $1499.99.
Choose your HP Omen Obelisk at HP
ENVY Desktop

Best for: Entertainment station
Starting Price: $749.99
For those who want a nice all-around performer to serve primarily as an entertainment hub, HP's Envy PCs are a great choice. This line is capable enough to play games and crunch through other demanding tasks without buckling under the pressure.
At $749.99, the cheaper of the two Envy models offers the key components for an entertainment hub: a well-rounded specs list bolstered by a modern Intel Core i5 CPU, and fast graphics courtesy of the Nvidia GTX 1650. It can readily handle 4K video playback, and even modern games at HD resolutions (1080p) on medium settings.
A 1TB (1000GB) hard drive provides plenty of storage for movies, music and games, while a separate and speedier 256GB SSD keeps your PC boot times to a minimum.
If you think you need a little more performance for tasks like 4K video rendering or higher-end gaming, a pricier model, at $1099.99, bumps the CPU to a Core i7, doubles the HDD space and gets you a faster GTX 1660 graphics card, which is in line with HPs Omen Obelisk gaming PC.
ENVY All-in-One 32-inch

Best for: Ultra-compact video/photo editing station
Starting price: $1599.99
If you need a powerful productivity workstation that can fit neatly in a small office space, or you simply hate the mess of wires associated with a traditional PC tower, the the HP Envy All-in-One 32-a050 is the PC for you.
With all of the PC hardware contained in a single screen-sized unit, the Envy All-in-One saves on space and complications, while delivering the specifications that best cater to the video and photo editing professional.
It features a high-quality 4K HDR screen, capable of delivering wide-color-gamut images and 600 nits of peak brightness, and an Nvidia GTX 1650 graphics card to keep your on-screen work rendering smoothly. You'll also find 16GBs of RAM, which is a critical element for rendering workloads.
Pricing starts at $1599.99, but unless you already have ample external storage or use a cloud solution, you'll need to factor in an extra $54 or $104 to that price to add a 1TB or 2TB hard drive (respectively) to the 128GBs of SSD storage you get by default.
Choose your HP Envy All-in-One 32 at HP
Pavilion Desktop

Best for: All-purpose office tasks
Starting Price: $549.99
The long-running Pavilion line of HP desktops provide an ideal PC for the home office. If you spend most of your time on your PC word processing, sending emails or creating Excel sheets, the Pavilion is an excellent choice.
A modern Intel CPU, discrete graphics and 16GBs of RAM is enough to take care of almost all every-day office tasks, while also handling web browsing and media playback.
Busy people will also appreciate added convenience features such as front-facing USB and SD card ports, for ease of access. And finally, the Pavilion is one of the increasingly rare PCs to come with a full-size optical CD/DVD drive.
Choose your HP Pavilion Desktop at HP
Slimline Desktop

Best for: Budget-friendly computing
Starting price: $299.99
HP's Slimline Desktop PCs lower the barrier to entry for home computing for those on a budget. With a starting price of $299.99, the Slimline serves up enough performance for home office tasks or basic media consumption in a package that's compact enough to tuck away under your desk.
Like the Pavilion, the Slimline prioritizes convenience with USB, SD Card and headphone ports located on the front of the case alongside a CD/DVD drive, where they can be accessed with minimal effort. Meanwhile, multiple video-out ports on the rear allow for easy multi-monitor setups.
The 1TB hard drive is ample space for personal files such as pictures, music and movies, and the processors pack enough of a punch to stream movies or watch YouTube.
Choose your HP Slimline Desktop at HP
---
Make sure you're getting the best deal on your next HP computer by setting a Deal Alert. We'll let you know as soon as a new offer is posted.
UP NEXT:
---
Any product or service prices/offers that appear in this article are accurate at time of publish, and are subject to change without notice. Please verify the actual selling price and offer details on the merchant's site before making a purchase.