The Five Best HP Monitors for 2020
A look at the best office, entertainment and gaming monitors from HP in 2020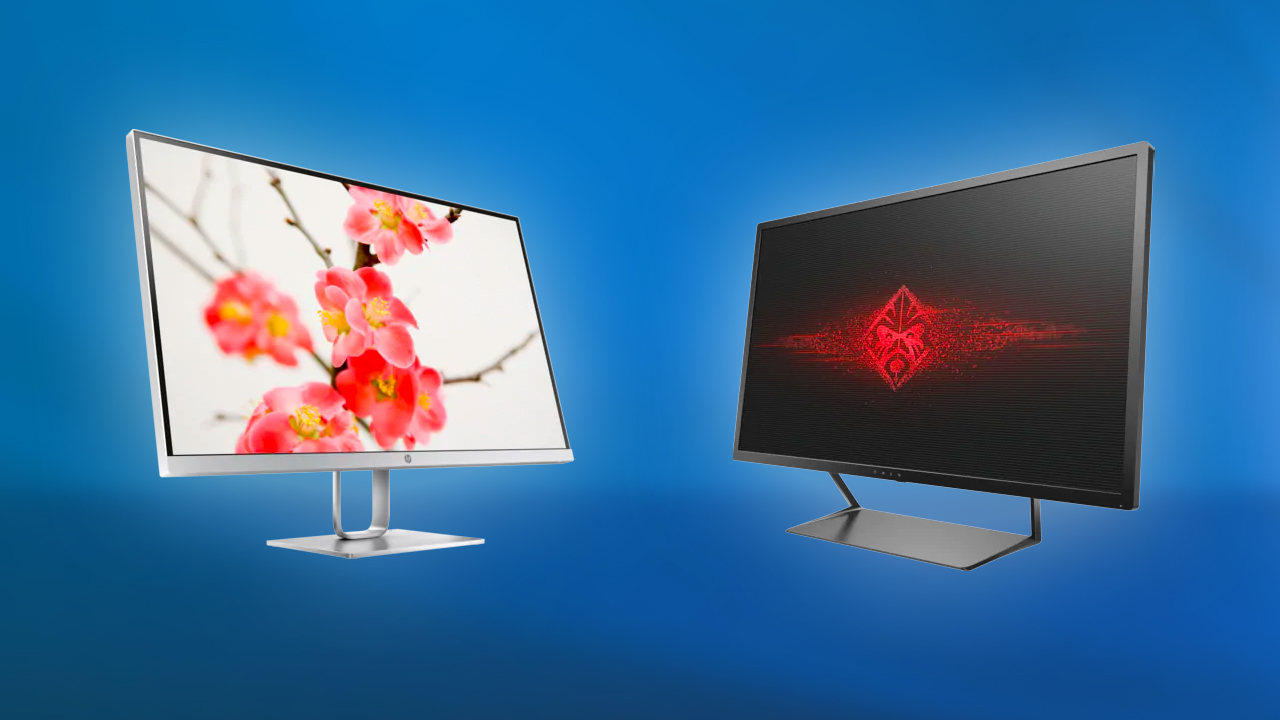 For the uninitiated, a monitor is just a screen for your PC. But more specialist users know that getting the right monitor for a given task is critical.
Pricing on monitors can vary greatly, as can their specifications, which are designed to cater to very specific needs. Are you a gamer who demands a high frame rate and low latency output, or a graphic designer who prioritizes resolution and accurate color replication?
HP manufactures a wide range of monitors for all users, but it's important to know how they differ, which features you need and which you don't. To that end, we're looking at a selection of the best HP monitors in 2020 for casual users, hardcore gamers and everyone in between.
Pavilion 27Q Monitor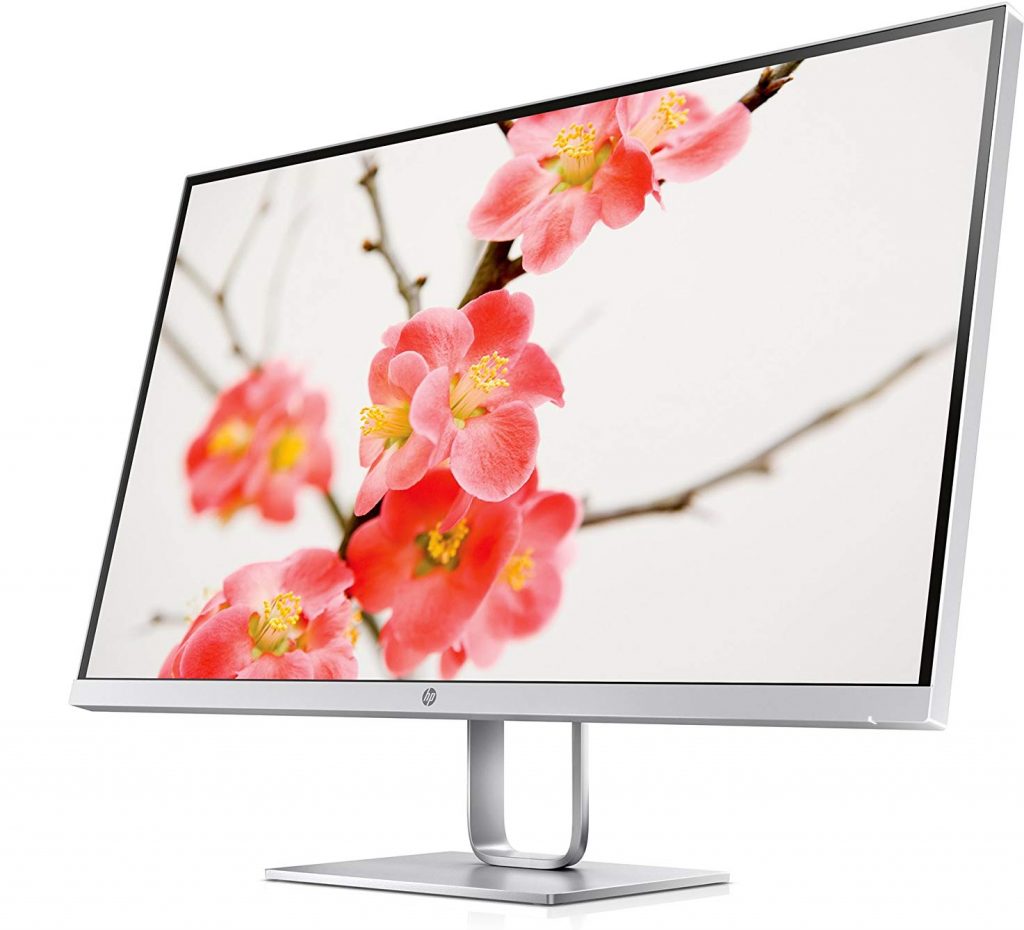 Price: $269.99
Best For: Home entertainment
THe HP Pavilion 27q Monitor is an ideal, one-size-fits-all display, offering solid all-around performance without pricey features that most users wouldn't need.
The 27-inch display boasts a suitably high 1440p (2560×1440) resolution, which is higher than your average 1080p screen. And while that's not as many pixels as on a 4K display, the smaller screen means it looks just as sharp.
This, combined with 100sRGB color (meaning vivid color delivery), wide viewing angles and slim bezels, makes this a good choice for a home entertainment screen that aims to deliver a great viewing experience for movies. While it's not a gaming monitor, FreeSync support is also included, which makes it suitable for casual players.
Choose Your HP Pavilion 27q Monitor
OMEN 32-inch Monitor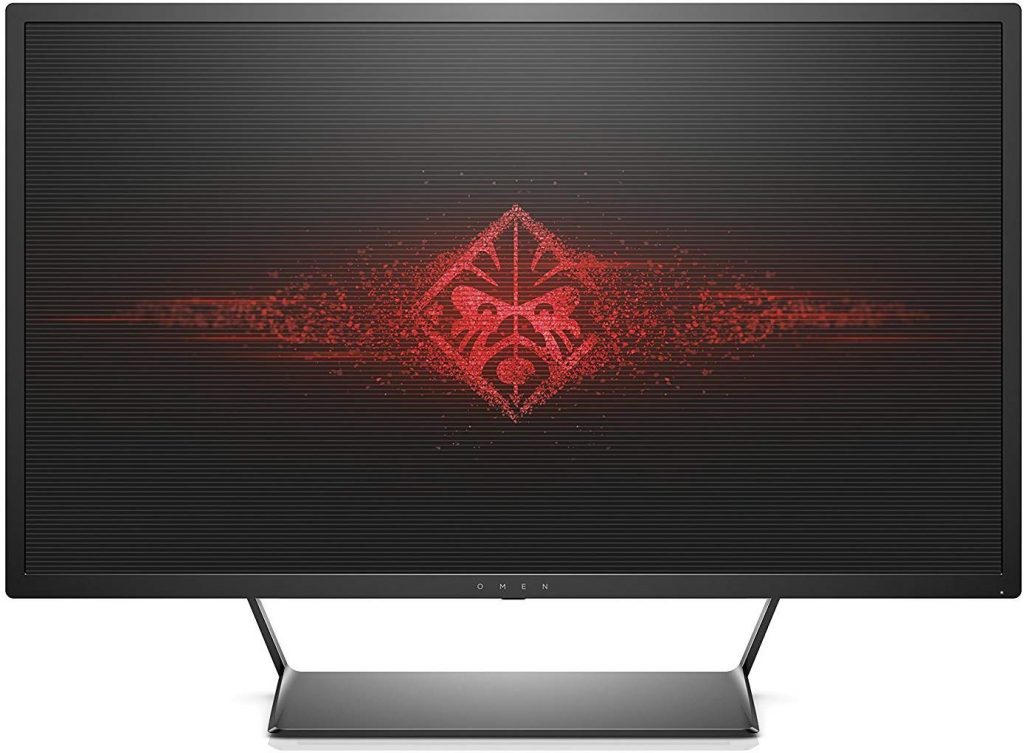 Price: $409.99
Best For: Cinematic big-screen gaming
Omen is the name given to HP's gaming-centric hardware, and this monitor seeks to grab your attention with its sheer size. That 32-inch canvas makes this a large screen for a gaming monitor.
With a resolution of 1440p, a 75Hz refresh rate and 5ms pixel response time, this screen is well suited to cinematic games, while FreeSync support will help keep your games looking smooth, even during drops in frame rate.
The $409 price tag places this screen in the mid-range of gaming monitors, but if you're also planning on watching movies on your PC, this could be ideal. It's large enough to be viewed from a few feet further away than your average PC screen.
Choose Your HP Omen 32-inch Monitor
HP ENVY 27 Monitor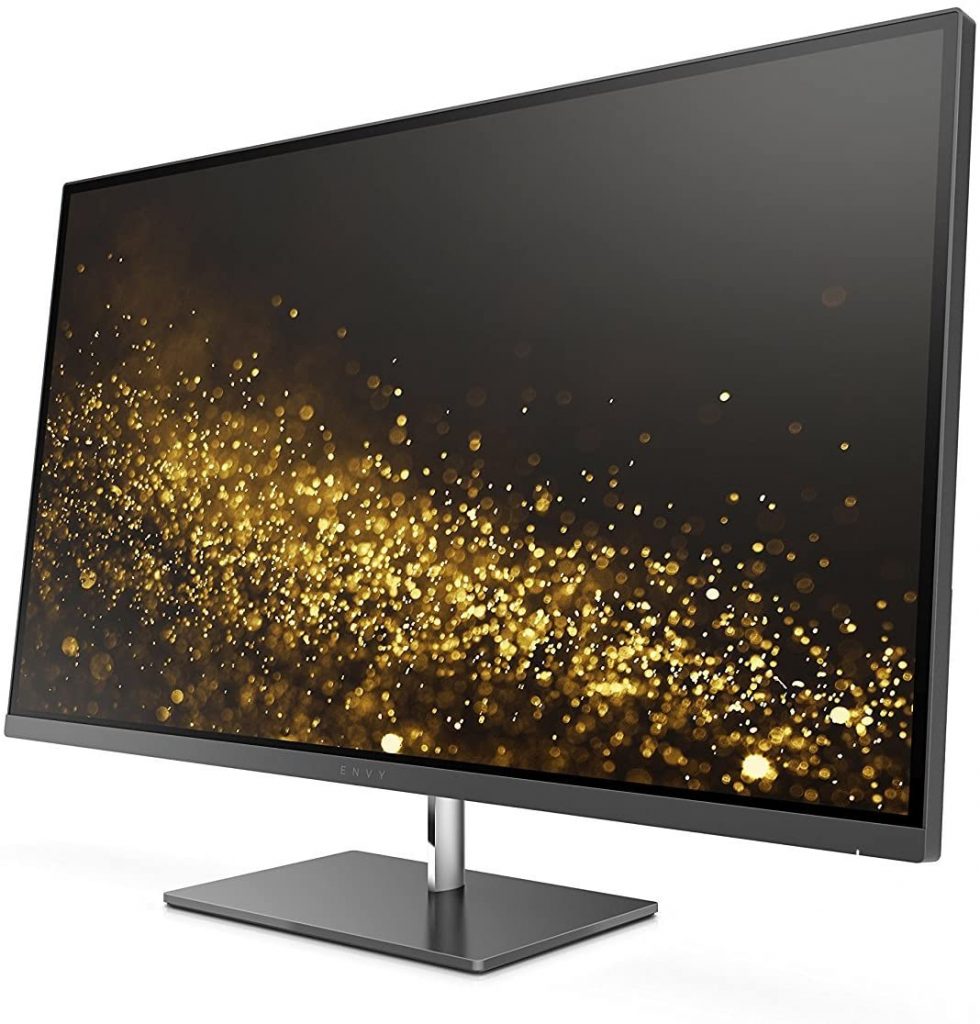 Price: $419.99
Best For: Video productivity, 4K movies
Professional photo and video editors look for a monitor with high resolutions, excellent color reproduction and wide viewing angles.
And those just happen to be the main features of the HP Envy 27. A 4K display with 99% sRGB color delivery and IPS-type pixels ensure those bright colors stay accurate even at acute angles. And when you're not working, 4K movies will also shine on this sharp display.
The Envy 27 also offers convenience for the home office with a USB-C port that supports video, data and power delivery all through a single cable. This means you can plug in a compatible, USB-C-equipped laptop to get both video output and a charge of up to 60 watts through a single connection.
While the Pavilion 27Q above is a great all-round option, if you have more specialist needs, or simply have a bit more to spend, the HP Envy 27 is worth consideration.
Choose Your HP Envy 27 Monitor
Pavilion Gaming 32 HDR Monitor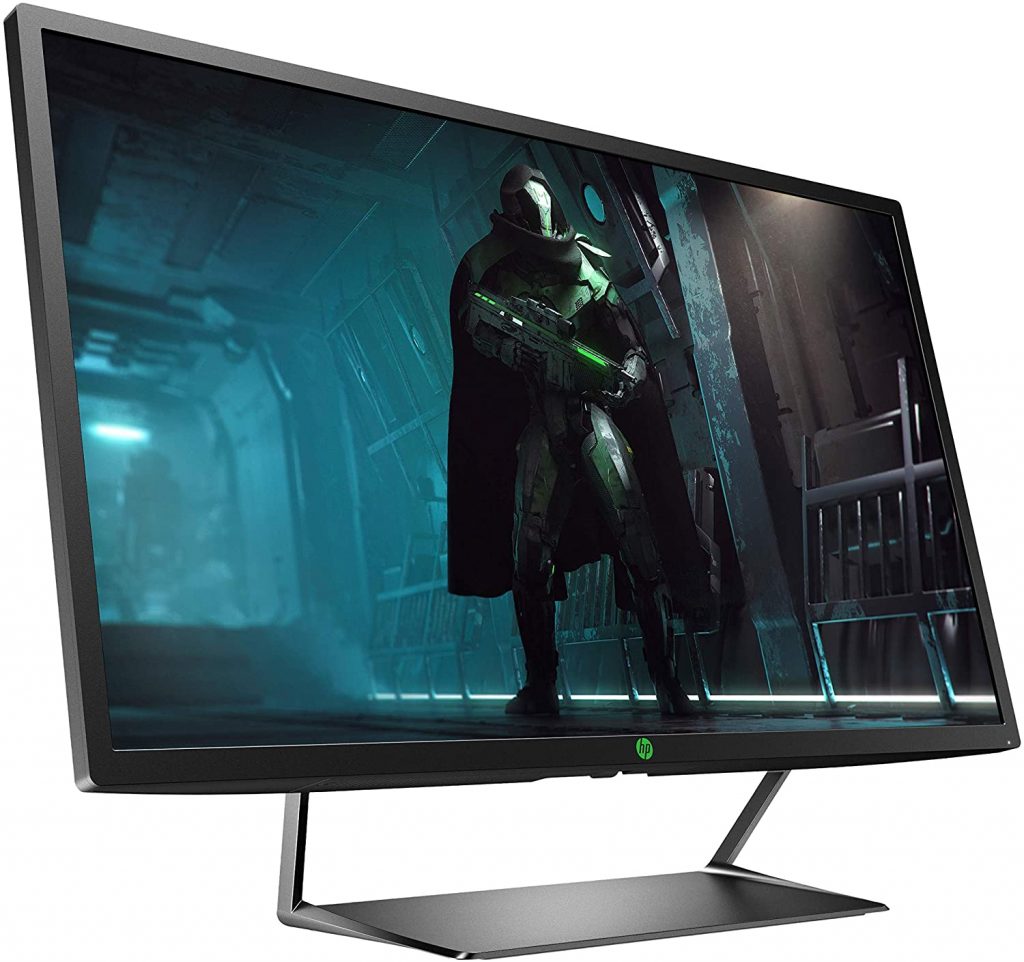 Price: $429.99
Best For: HDR content
While HDR support is still not as ubiquitous in the PC space as it is in the TV market, more and more HDR options have become available in recent years, and HP's Pavilion Gaming 32 monitor is among them.
When compared with the similarly priced Omen 32 screen above, it features the same large 32-inch display and 1440p resolution, but it makes a slight concession to refresh rate, settling for 60Hz instead of 75Hz. What you gain, though, is HDR support, beamed at you with a peak brightness of 400 nits, which will benefit both cinematic games and movies that support an HDR signal.
This VA-type panel also supports FreeSync for smooth visuals in-game, and a 5ms pixel response, making it another great choice for gamers that need sharp performance.
Choose Your HP Pavilion Gaming 32 HDR Monitor
OMEN X 25 240Hz Gaming Display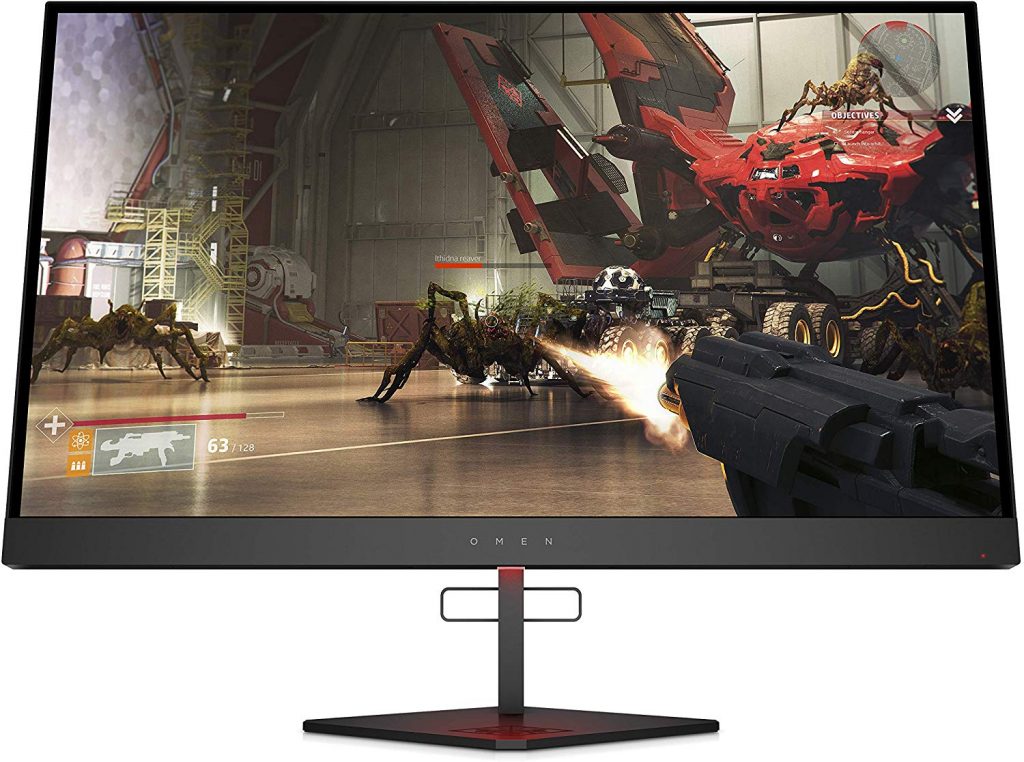 Price: $439.99
Best For: Competitive gamers
High frame rates and fast response times are a top priority for the more competitive gamer, and the Omen X 25 240Hz Gaming monitor takes these specifications to the extreme.
As its name suggests, this 1080p monitor runs at a peak refresh rate of 240Hz, allowing you to run games at up to 240fps (frames per second) with every frame being displayed on screen. This is four times faster than your 60Hz TV, and almost twice as fast as many high-end gaming monitors, which typically peak at 144Hz.
Combined with a 1ms pixel response time, this is a super fast monitor that focuses on delivering a nearly lag-free experience. And it's the ideal choice for those who play fast-paced online multiplayer games like Counter Strike, Overwatch or Fortnite.
It's important to note that this monitor comes in two variants; the Omen X 25, which supports G-Sync technology for Nvidia graphics cards, and the Omen X 25f, which supports FreeSync for AMD cards (but which is also compatible with Nvidia cards).
Choose Your HP Omen X 25 Gaming Display
---
Set a Deal Alert to be notified as soon as a new HP monitor deal or special offer is posted. Additionally, check out discounts on all sorts of displays on our Monitor Deals page.
UP NEXT:
Our editors strive to ensure that the information in this article is accurate as of the date published, but please keep in mind that offers can change. We encourage you to verify all terms and conditions of any product before you apply.