The Best Instant Pot Models of 2020
If you've been wondering which Instant Pot to buy, we've got the answer.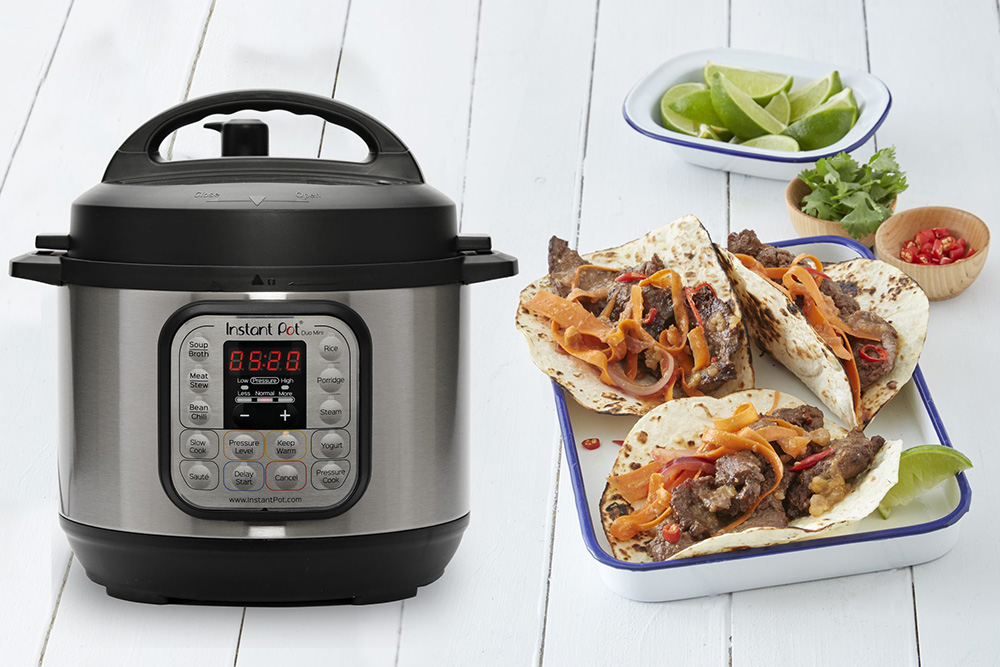 The Instant Pot line of products is designed with the fast-paced life in mind. Instant Pots combine several kitchen accessories into one convenient cooker that allows busy families to eat healthy food on the run. They include settings for everything from slow cooking and sautéing to making yogurt and cakes.
Although all Instant Pots are crafted for consumer convenience, variations among them mean certain pots will suit certain folks. We've rooted through the features and user reviews of various models to uncover the best Instant Pot for you and your family.
Instant Pot Buyer's Guide
Duo 6 Quart

Best Value

Ultra 6 Quart

Most Versatile

Lux 6 Quart

Best Boiled Eggs

Duo Plus 8 Quart

Big-Family Friendly

Duo Mini 3 Quart

Best for College
Instant Pot Duo 6 Quart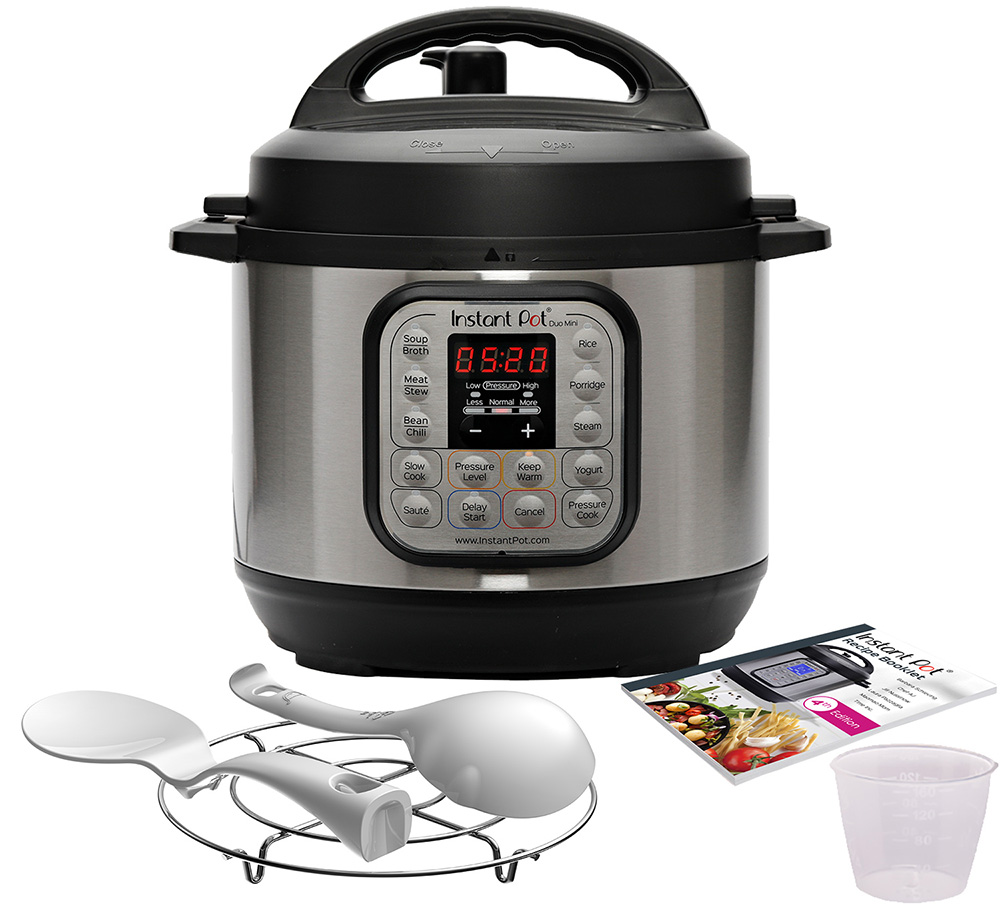 The Verdict: A solidly priced and modest Instant Pot that can get the job done for the average family.
Pros: Fourteen programs make cooking everything from porridge to stew a breeze. Medium size means medium-sized families will eat well.
Cons: Small families or couples may find the pot too large. The manual can be somewhat confusing, making it difficult to take full advantage of all the programs.
The Duo 6 Quart boasts 14 built-in programs, including options to pasteurize, cook meat or stew, steam vegetables and keep food warm. Some consumers have claimed the manual is difficult to read, but once you've mastered the device you can produce an impressive range of foods. Once you've customized the pre-installed programs, the Duo 6 Quart stores your settings and maintains them the next time you go to make a meal.
This Instant Pot is reasonably marked at $99.95 and claims to replace seven different kitchen appliances with one portable pot. At just under 12 pounds, it's likely not too difficult to find a place for it in your kitchen. The 6-quart size may be too large for a single person or couple, but for medium-sized families, it should do the trick.
Instant Pot Ultra 6 Quart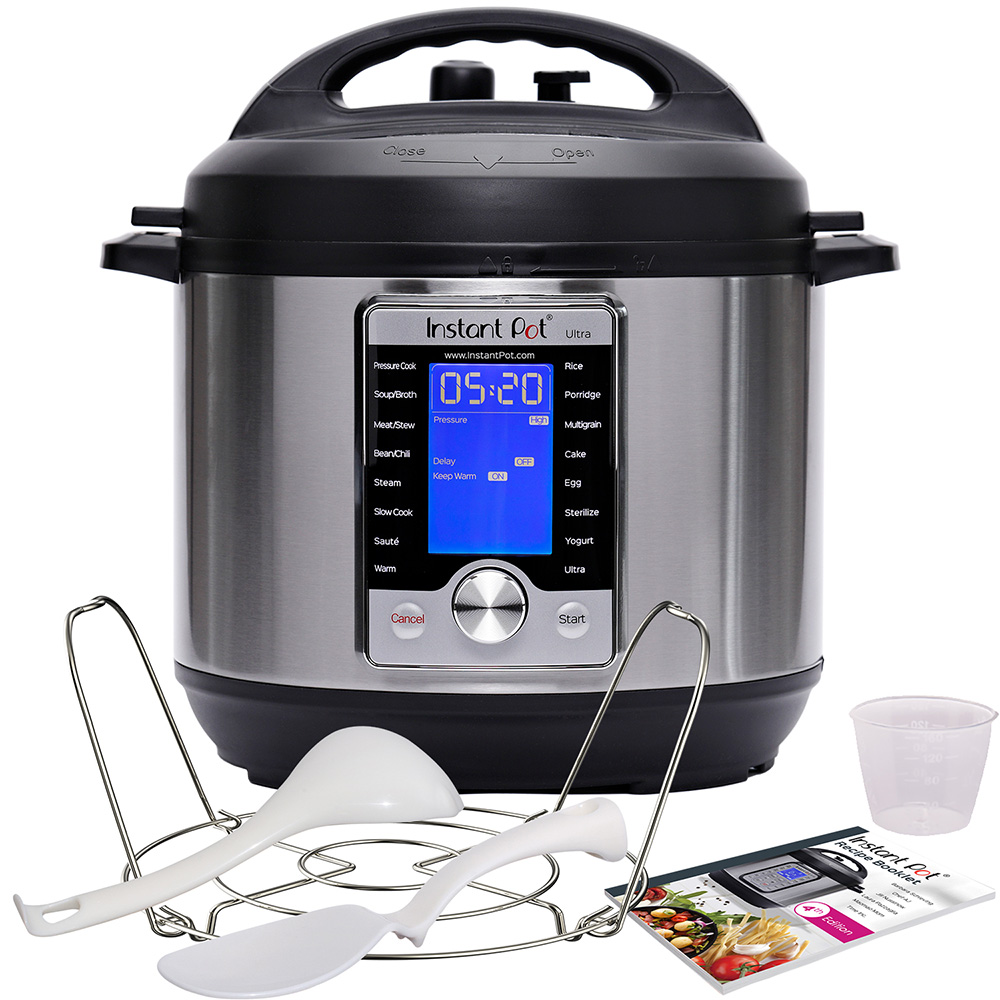 The Verdict: A vision of versatility, this Instant Pot works well for adventurous family chefs looking to try a wide variety of dishes.
Pros: 16 built-in smart programs, including programs to cook eggs and cakes.
Cons: Semi-steep price point. Control screen can be cumbersome.
The Ultra 6 Quart is the perfect tool for anyone looking to flex their cooking creativity. The Ultra series provides fully-customized programming for pressure and non-pressure cooking as well as an altitude adjustment option. The 16 built-in programs include Cake, Egg, Soup/Broth, and Sterilize, which can be used to pasteurize dairy products and sterilize baby bottles.
At $149.95, this model is definitely on the high-end of Instant Pots. And like the Duo 6 Quart, medium-sized families will likely appreciate this Instant Pot more than couples since it makes large portions. Its LCD display is large, but some consumers have said it's difficult to understand and use, so it might be a good idea to try one out at a store before you commit.
Instant Pot Lux 6 Quart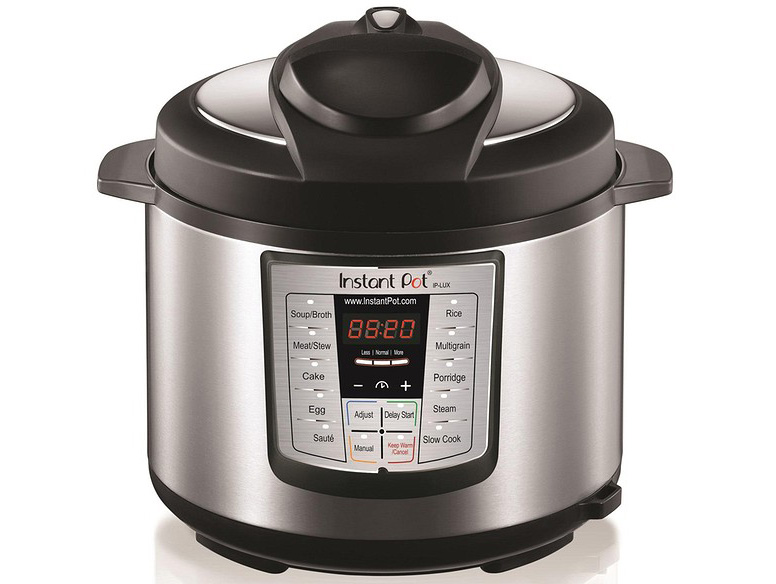 The Verdict: An Instant Pot designed with the egg lover in mind.
Pros: Makes boiled eggs and cheesecakes beautifully. Good value for the price.
Cons: Some consumers reported it a whistling noise when steaming; others said it broke quickly.
The Lux 6 Quart is one the cheapest Instant Pots on our list, coming in at $79.95. It also has the fewest options of the ones we looked at (other than the Mini). It does, however, have enough options and space to keep the casual cook busy. The 12 included programs — including Egg and Cake Maker — are reportedly reliable and genuinely good.
This Instant Pot is moderately sized and weighs just over 11.5 pounds. It's energy efficient and claims to replace up to six kitchen appliances. Some users have complained about how noisy it is, especially when steaming, and others have had bad luck with it failing within a year of purchase. While Instant Pot does offer a one-year limited warranty that covers product defects, it's worth considering if you're looking for a definitively hassle-free experience.
Instant Pot Duo Plus 8 Quart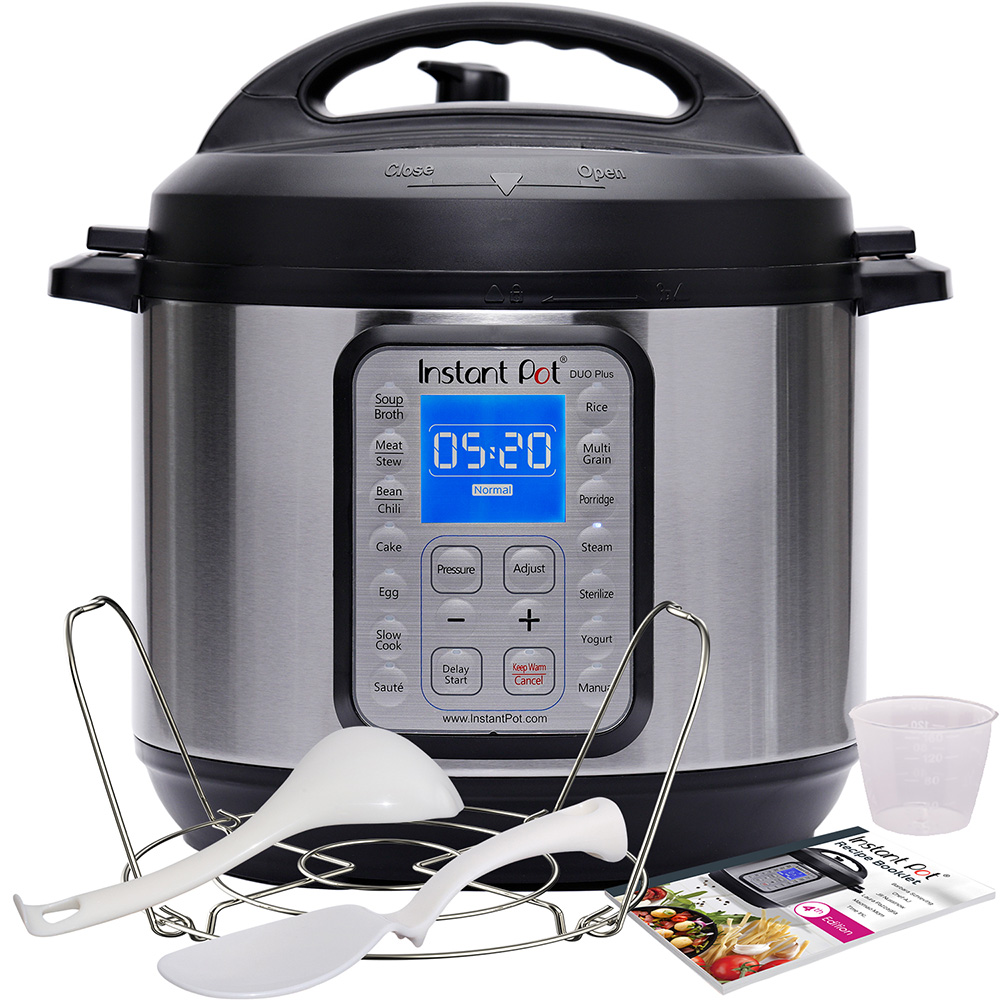 The Verdict: Big and bountiful, this expensive Instant Pot is perfect for large families.
Pros: Includes three new programs to expand your cooking arsenal. Makes enough for a large family plus leftovers.
Cons: Large size means it takes up more counter space.
The Duo Plus 8 Quart is large and in charge. It incorporates all the features of the Duo Series, which is Instant Pot's number-one seller. Additionally, it features three new programs — Cake, Egg and Sterilize — along with six other built-in uses.
The Duo Plus 8 Quart retails at $159.95. It weighs in at just over 15.5 pounds and includes a steam rack with handles, serving spoons, a measuring cup and a recipe booklet. This Instant Pot can feed a ton of people, but will also certainly take up more space in your kitchen.
Instant Pot Duo Mini 3 Quart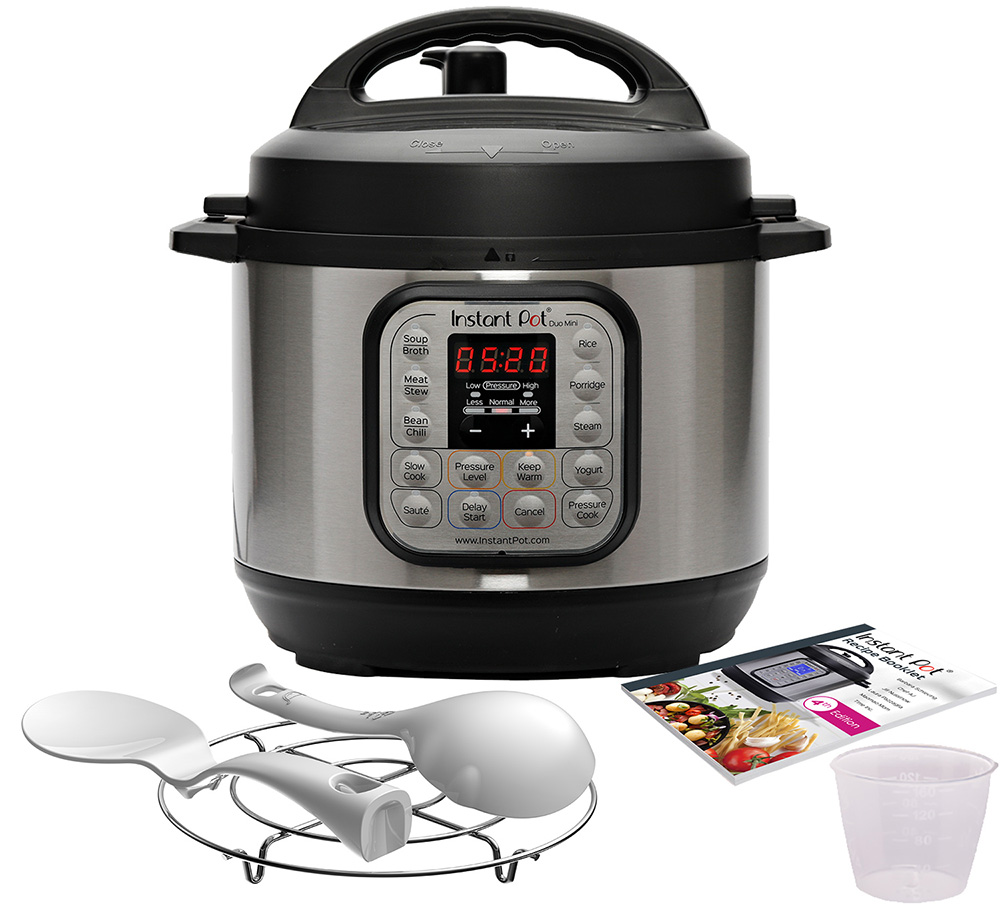 The Verdict: Convenient and cheap, this small Instant Pot is ideal for the college student looking to save space and set a table for one.
Pros: Small size makes it travel well and take up little counter space.
Cons: Too small to cook meals for more than two people.
The Duo Mini 3 Quart is the smallest offering on our list. It takes up hardly any real estate in the kitchen and emits very little steam or smell. This Instant Pot has 11 smart programs built-in, including Steamer, Pressure Cooker, Slow Cooker, and Rice.
It costs $79.95, which is the same price as the Lux 6 Quart. While it's still a good choice for someone who needs a small device or who wants a second Instant Pot for things like side dishes, if you have the space you may want to consider a larger, more feature-laden model.
The Delay Start timer makes it easy to plan ahead and get things going while in class or at work. At just over 8.5 pounds, it's a petite offering that packs a punch — as long as you're not hoping to feed the whole extended family.
---
For discounts on a variety of cookware, check out our Kitchenware Deals page. And once you've narrowed down the best Instant Pot for you, set a Deal Alert to be notified as soon as a new deal is posted.
Also, here's today's best cookware deal from our Frontpage:
Search URL: https://slickdeals.net/newsearch.php?firstonly=1&pp=20&sort=newest&rating=frontpage&filter%5B%5D=85263&forumid%5B%5D=9&hideexpired=1&r=1
Our editors strive to ensure that the information in this article is accurate as of the date published, but please keep in mind that offers can change. We encourage you to verify all terms and conditions of any product before you apply.