The Best Lawn Mowers of 2019
We looked at overall value, function and user reviews to find mowers that are a cut above the rest.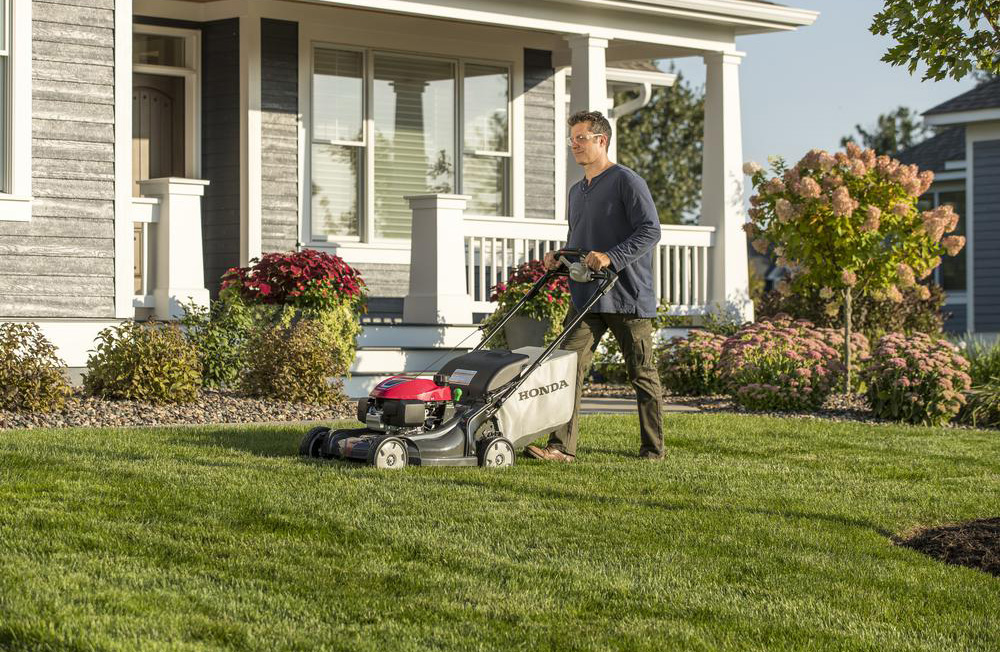 It's summer, and we all know what that means: rolling out ye ol' lawn mower from the garage and taking it for a weekly stroll. If your lawn mower is festooned with clipping confetti and coughs every time you fire it up, it might be time for a new one.
We've compiled a list of some of the best lawn mowers on the market based on user research and testimonials. Whether you're looking to mow an acre or just a few square feet, there's a lawn mower for you — and we'll help you find it in this guide.
Lawn Mower Buyer's Guide
Husqvarna

Best for Hills

Craftsman

Best Value

Ego

Most Eco Friendly

Honda

Most Powerful

Toro

Easiest to Store
Husqvarna LC221AH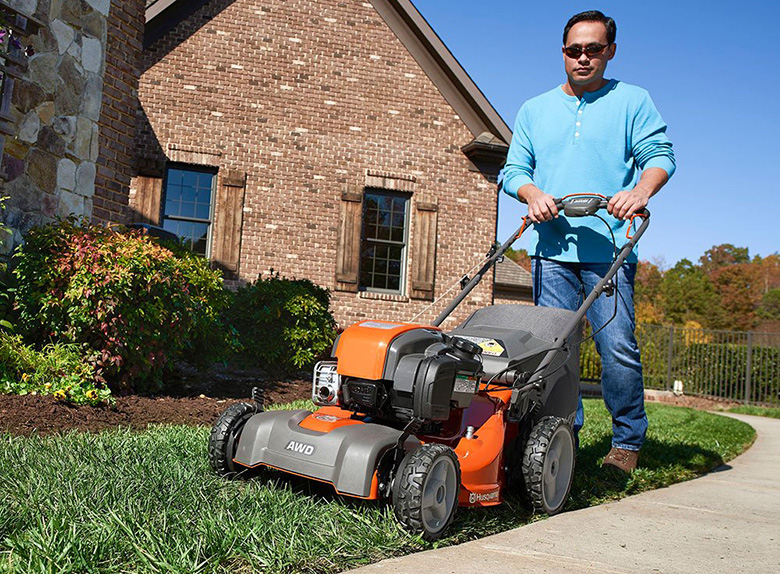 The Verdict: Perfect for the strong, ambitious gardener looking to tackle a tough task.
Pros: Its 2-pull start promise holds true. Good quality frame and usable on steep hills.
Cons: The wheels and weight may be difficult to manage.
The Husqvarna LC221AH retails at $399.95 and claims to always start within two pulls, which — according to most users — actually holds water. The rear ball-bearing wheels are designed for steep hills and unfriendly terrain and the sturdy frame ensures the mower makes it through your weeds in one piece.
However, at 80 pounds this lawn mower is heavy, so it may be difficult for some consumers to maneuver.
Craftsman M115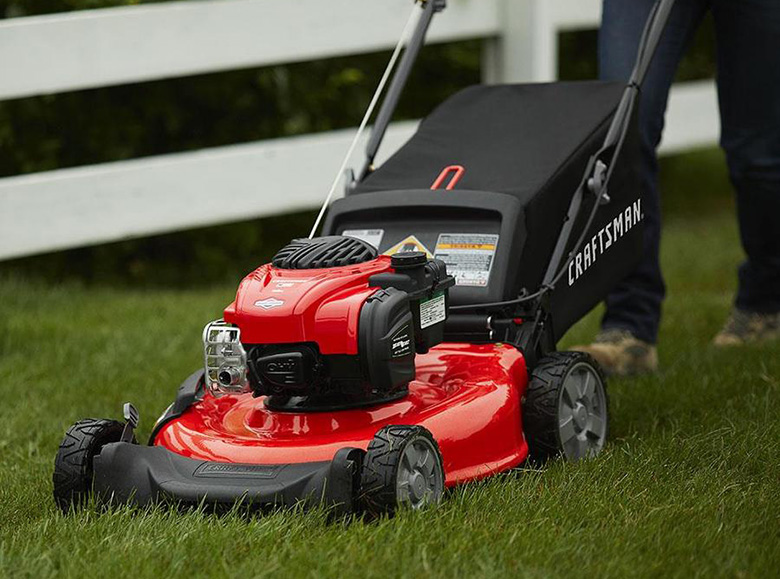 The Verdict: A great value for the casual gardener who wants to save money.
Pros: Easy to assemble. Good value on a budget.
Cons: Parts and accessories difficult to order. Components aren't especially sturdy.
The Craftsman M115 is easy to use and costs $239. It has a 140cc gas-powered engine and comes with an attached bagger for clippings. And with six adjustable cutting height settings you can easily mow down grasses of varying lengths.
Unfortunately, it seems like the price point is indicative of the quality of materials used to construct this mower. Many consumers have reported breakage within the first year of use, and ordering parts or contacting customer service can allegedly be complicated or frustrating. If you have a small, manageable lawn you don't need to mow too often, this is still a fine option. However, if you've got a veritable jungle to tame, you should probably consider a more powerful option.
Ego LM2102SP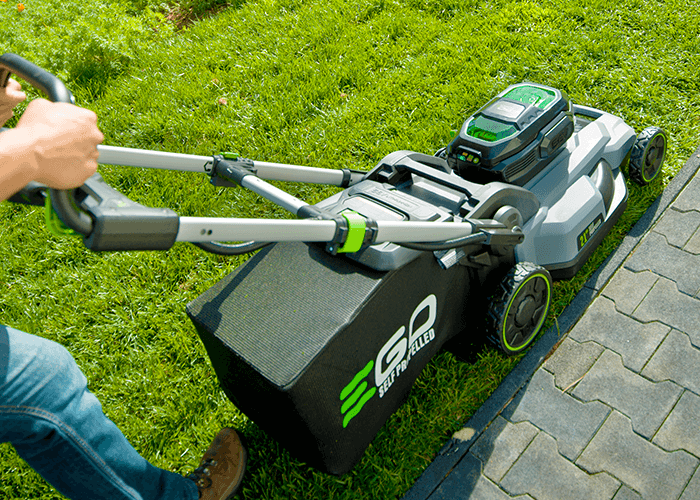 The Verdict: The go-to option for the environmentally conscious with small, yielding lawns.
Pros: Powered by a battery instead of gasoline. Comes with a five-year warranty.
Cons: Less powerful than comparably-priced gas mowers. Struggles with longer, thicker lawns.
With the Ego LM2102SP you can say goodbye to gasoline fumes and hello to swift charging, environmentally friendly lawn grooming. At $499, this lawn mower is the second most expensive offering on our list, but its charging capabilities mean you get that money back by not paying for gas.
This Ego model comes with a 7.5Ah 56-volt battery and a rapid charger, which charges the battery in one hour to provide 60 minutes of cut time. However, many users have reported this lawn mower struggles with longer or thicker patches of grass. If you have an especially unwieldy lawn, this model might not pack the punch you need.
Honda HRX217VKA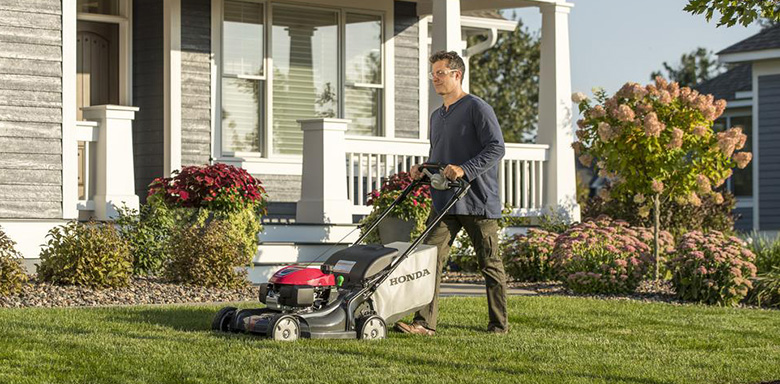 The Verdict: A lawn mower for an industrious homeowner who wants something with power to spare.
Pros: Extremely powerful and sturdy. Multiple options for clipping disposal.
Cons: Reports claim rear wheels lock frequently. Mower body vibrates excessively.
At $599, the Honda HRX217VKA is our most expensive lawn mower pick. The MicroCut Twin Blade system mulches, bags, discharges and shreds clippings according to your preference. The 200cc engine is more powerful than most road-legal scooters and the whole thing comes with a five-year warranty.
Some consumers have claimed there's an issue with the wheels locking. If this happens, the lawn mower is no longer able to go backwards. While you can find videos that show how to fix this yourself, you will have to perform some basic maintenance on the bottom of the mower. Make sure you feel capable of performing the upkeep before you commit to buying one.
Toro Recycler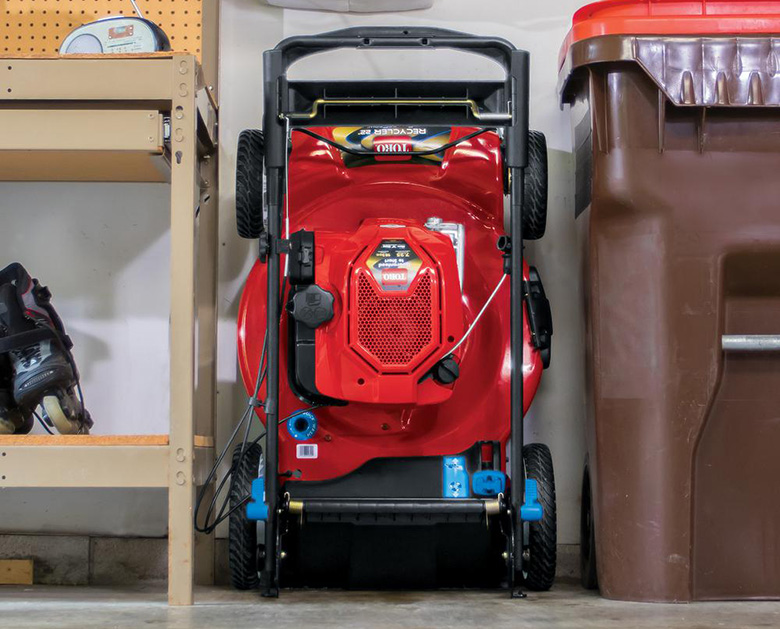 The Verdict: For the family short on space.
Pros: Folds, locks and can be stored upright. Propels itself for easy use.
Cons: Lacks mulching capabilities. Wheels are reportedly fragile.
The Toro Recycler goes for $399 and has a 163cc Briggs & Stratton engine. Its unique SmartStow system allows you to store this lawn mower upright and folded. This makes it a solid choice if you don't have a garage and need to keep your mower in a small storage shed or even inside. The recycling technology returns the clippings to the soil, and the "Personal Pace Self-Propel" feature makes it easy for most people to push.
However, the quality of some included parts is up for debate. A few users noted the wheels can break or fall off easily, so this mower is best used with a light touch (and on a relatively thin lawn).
---
Check out our Gardening Deals page to find the best deals on lawn mowers and other outdoor goods. Alternatively, set a Deal Alert for your favorite lawn mower to make sure you get the best price.
Our editors strive to ensure that the information in this article is accurate as of the date published, but please keep in mind that offers can change. We encourage you to verify all terms and conditions of any product before you apply.