Sponsored
Lowest Price Ever: $599 for an MSI GF63 Thin Gaming Laptop
This laptop is a great entry-level gaming device for the budget-minded.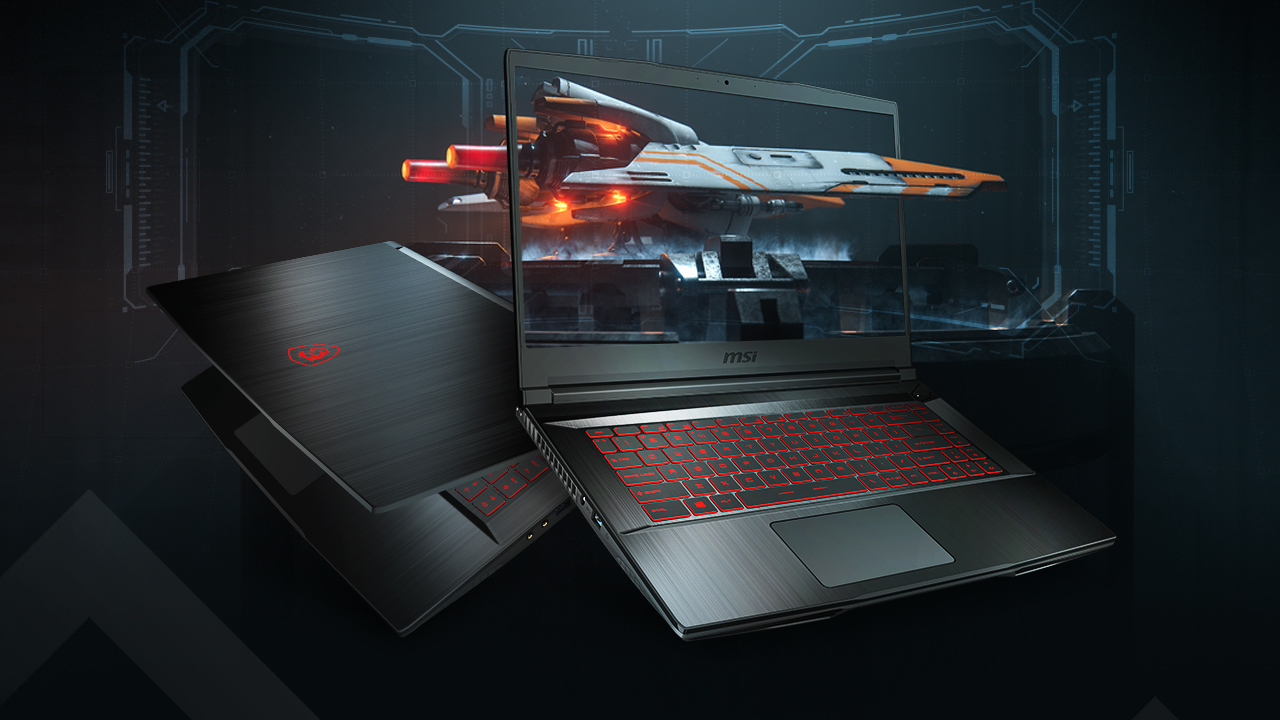 With PC gaming becoming such a mainstream hobby, you can find all sorts of gaming laptops to fit your needs and budget. One of the most affordable and power-packed brands among them is MSI.
For a limited time, you can find the 15.6-inch MSI GF63 Thin Gaming Laptop through Amazon for just $599 after $100 mail-in rebate, which is a solid 33% off its regular price of $900. Shipping is free for Prime Members and you can also save an additional 5% off if you choose to purchase with an Amazon credit card.
MSI GF63 Thin 9RCX-818 15.6-Inch Gaming Laptop Specs
9th Gen Intel Core i7-9750H
NVIDIA GeForce GTX 1050Ti
8GB RAM
256GB NVMe SSD
Is the MSI GF63 Thin Gaming Laptop Worth It?
The budget gaming laptop sweet spot is roughly $600 so, at this price, this deal is hard to pass up. This is also the lowest price we've seen so far for this laptop with its previous record at $729 back in January.
Though the graphics card is a little older, it can still perform quite well on many of today's popular games. And the pairing of a powerful i7-9750H also ensures that the GPU will not be throttled when taking on more challenging graphic processes. 8GB of RAM is pretty standard for entry-level devices but it is perfectly suitable for nearly all the current gaming requirements.
The only qualm with this laptop is the size of its storage. While a solid state drive is excellent for fast boot-ups and such, half of this 256GB SSD will be alotted to Windows itself. This doesn't leave much room for a collection of games. However, given your savings on this laptop, you can allocate some of your budget to an external hard drive. Whether you choose a portable HDD or travel-friendly SSD, it won't make too much of an impact on your wallet.
More MSI Deals on Amazon
MSI's laptops are more than just gaming machines, though. The sheer level of power packed into a lot of these devices lets them double as a work computer as well. So if you are looking for something to handle your daily workload and satiate your downtime, then you won't have to look much further.
MSI GF63 Thin 9SC-614 15.6-Inch Gaming Laptop
Sale Price: $699.00 | Regular Price: $799.00
9th Gen Intel Core i5-9300H
NVIDIA GeForce GTX 1650
8GB RAM
512GB NVMe SSD
---
MSI GE65 Raider-432 15.6-Inch Gaming Laptop (VR Ready)
Sale Price: $1,099.00 | Regular Price: $1,199.00
9th Gen Intel Core i7-9750H
NVIDIA GeForce GTX 1660Ti
16GB RAM
512GB NVMe SSD
---
MSI Creator 15M A9SD-044 15.6-Inch Laptop
Sale Price: $849.00 | Regular Price: $1,099.00
9th Gen Intel Core i5-9300H
NVIDIA GeForce GTX 1660Ti
8GB RAM
256GB NVMe SSD
---
Tips for Saving Money and Picking the Right MSI Laptop
As you can see, there is a huge selection of MSI laptops to choose from. The first step in finding the perfect fit for you is to decide what you want the power to do. If you consider yourself a casual player that does light gaming here and there, then you don't need a top of the line RTX graphics card. So opting for a 1050Ti or 1650 will still allow you to enjoy the games you love and can save you a good chunk of money.
As mentioned before, these MSI laptops are packed with punch so they are very effective at handling workloads—given the right build. If your work consists of heavy multi-tasking, then you want to look into getting more RAM. As far as gaming goes, 8GB is perfectly adequate to support the games of today. While there is something gratifying about having 32GB of memory, there is a large portion of it that will go to waste.
Another key factor in selecting the right laptop for you is the storage. The nice thing about all these MSI devices is that they all come with solid state drives. You will enjoy super-fast boot times and hardly ever see the loading mouse icon on your screen. While some of these laptops come with smaller SSDs, it isn't too big of an issue with external hard drives getting cheaper and cheaper. Instead of dropping another several hundred dollars for a built-in 1TB SSD, you can get an external one of the same size for less than $100.
If you have your eyes on a specific laptop model or other products by MSI, make sure to set up your notifications on our Deal Alert page.
———
Deal Value: $300 Off After Mail-In Rebate
Timeframe: For a limited time
Things to Remember: You can save an extra 5% off by purchasing with an Amazon credit card.
Our editors strive to ensure that the information in this article is accurate as of the date published, but please keep in mind that offers can change. We encourage you to verify all terms and conditions of any product before you apply.