The Best Bed-in-a-Box Mattresses of 2019
We're looking at comfort and value that best suits your sleep needs.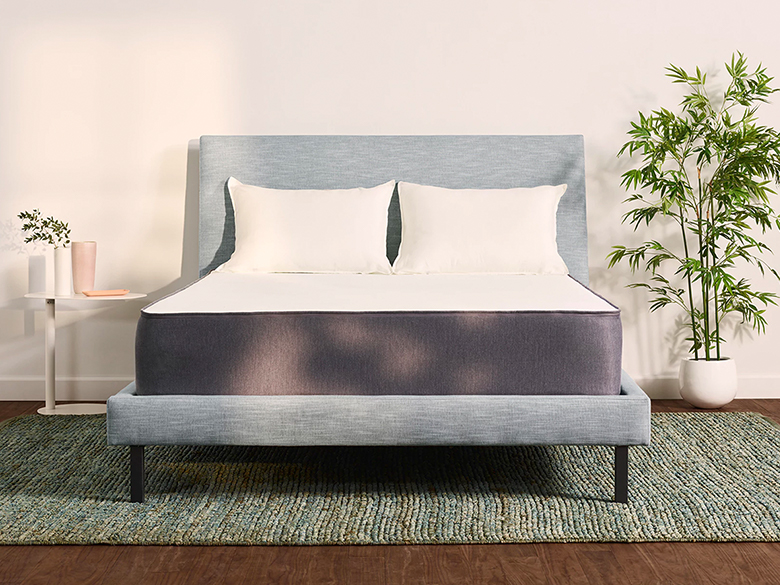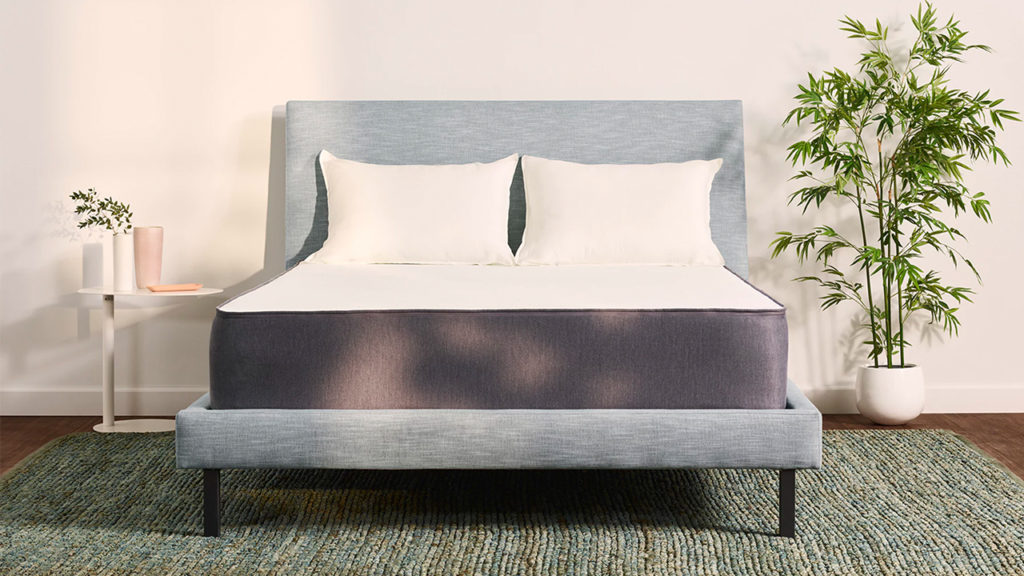 This year consider treating yourself to a mattress that makes your evenings a dream. We've rounded up a list of the five best bed-in-a-box mattresses available for 2019. These mattresses can be ordered online and are delivered directly to your door, often wrapped into an astoundingly small cylinder.
As these types of beds become more popular, loads of different retailers are struggling to own the space. To help you determine which mattress is best for you, we've researched user reviews to identify the pros and cons of our top picks. Sweet dreams!
Best Bed-in-a-Box Buyer's Guide
Casper

Best for Couples

Tuft & Needle

Most Advanced

Zinus

Best Value

Nectar

Best Firmness

Helix

For Side Sleepers
Casper Sleep Foam Mattress (12″ Queen)
The Verdict: Ideal for a couple who likes a soft mattress that stays cool and still.
Pros: Cushy yet supportive. Doesn't transfer motion for multiple sleepers.
Cons: May take a week or two to fully expand. Corners are malleable and may sag.
At $1,095 for the queen size, the Casper Sleep Foam Mattress is the most expensive offering on our list. It features four layers of foam with Zoned Support and a breathable construction that allows it to stay cool.
Most people describe this mattress as "soft," but some actually had issues with it not being firm enough. On top of that, a few users noted the mattress didn't reach full expansion for over a week despite Casper claiming it expands in minutes. However, Casper allows you to try the mattress for 100 nights and offers free returns within that period if you decide it's not the right feel for you.
Additionally, the corners are allegedly prone to sagging, so if you often find yourself sleeping on the edge of the bed this may not be the best choice for you.
Shop the Casper Sleep Foam Mattress
Tuft & Needle Mattress (Queen)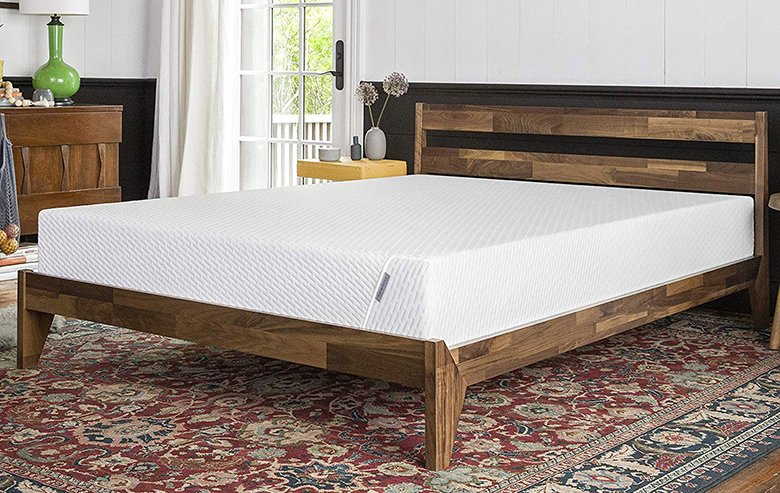 The Verdict: A tech-forward solution for the value-conscious sleeper.
Pros: Uses advanced adaptive foam plus brand-specific gel and graphite.
Cons: Some users have complained about long-term durability.
The Tuft & Needle Mattress comes in at $595, making it one of the most affordable mattresses on our list.
This mattress relies on proprietary technologies more advanced than what's seen in standard memory foam. The company claims it can reduce pressure points and adjust to your body. However, reviews on comfort vary.
Some users said the mattress got significantly less comfortable after less than a year of use, and a few even claimed it made their back pain worse. At the same time, other users attest the mattress has held up to multiple years of restless sleeping.
With so much discussion, it's hard to say how well the mattress will actually hold up for you, but if you've historically been kept awake by mattress imperfections you may want to consider a more surefire product.
Shop the Tuft & Needle Mattress
Zinus Memory Foam Green Tea Mattress (12″ Queen)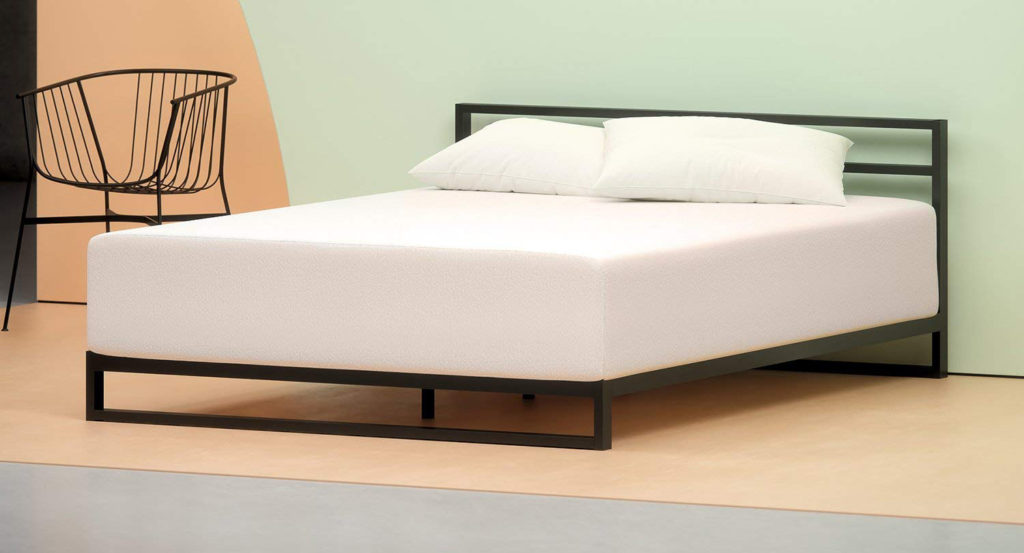 The Verdict: The budget-friendly fix for when you need a mattress quick.
Pros: Memory foam shapes to body. Competitive price point.
Cons: May have mildew issues. Layer underneath mattress cover is fiberglass.
The Zinus Memory Foam Green Tea Mattress is 12 inches thick and retails at $344 — the cheapest offering on our list. As the name suggests, this mattress's memory foam is infused with natural green tea extract meant to preserve freshness. Additionally, the company claims the combination of high-density support foam with comfort and memory foam lends the mattress a medium feel.
Despite the infused tea, some consumers noted their mattress arrived with mold or a musty smell that could not be removed, likely caused by improper warehouse storage techniques. While many of the people who experienced this issue had overall positive return experiences, it's still a hassle to exchange such a big product.
Furthermore, the mattress cover should not be removed due to a layer of fiberglass underneath (likely included for flame resistance).
Shop the Zinus Memory Foam Green Tea Mattress
Nectar Memory Foam Mattress (Queen)

The Verdict: Ideal for the light sleeper who needs a firm mattress underneath them.
Pros: One year trial, plus a "forever" warranty. Firmness a positive for some backs.
Cons: May take some time to get used to.
The Nectar Memory Foam Mattress retails at $824, but "limited offers" often throw in free pillows or a discount. While many mattresses have a 100-night return policy, this one ups the ante to a 365-night return policy, allowing you to really get a feel for the mattress before making a final decision.
The mattress is officially described as "medium firm" with a quilted gel memory foam that adjusts to your body. While this adds a unique layer of comfort, some users have said it feels strange to lay on the mattress. While not necessarily uncomfortable, they note it may take some time to get used to.
Shop the Nectar Memory Foam Mattress
Helix Midnight (Queen)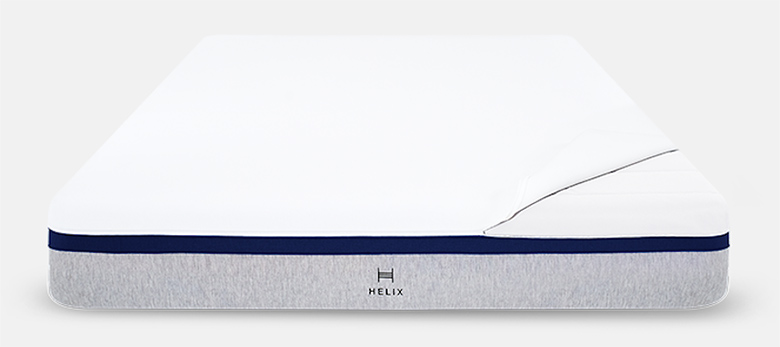 The Verdict: An answer to the side sleeper's prayer.
Pros: Designed for support and pressure relief. Ten-year warranty.
Cons: May not be firm enough for some. Initial odor can take some time to dissipate.
The Helix Midnight will run you $995 at full price and includes two Dream Pillows with purchase. This specific Helix model is made with side sleepers in mind, and was called the "Top Mattress for Side Sleepers" in 2018 by Mattress Advisor. The company says this is thanks to a "Memory Foam Plus Foam layer" designed specifically to avoid the pressure points side-sleepers often agitate.
A 100-night sleep trial and a 10-year warranty are included with the Helix Midnight. Some users mentioned an unpleasant odor that clung to the mattress after being delivered, though most claimed it dissipated over time. Additionally, others warned the mattress is softer than the traditional "medium feel," so exercise caution if you prefer a firmer night's sleep.
---
Find the best prices on mattresses through our Mattress Deals page. Alternatively, set a Deal Alert for your favorite bed-in-a-box mattress to make sure you get the lowest price possible.