Simple Ways to Upgrade Your Home Security System Without Breaking the Bank
There's more to home safety than just hidden cameras.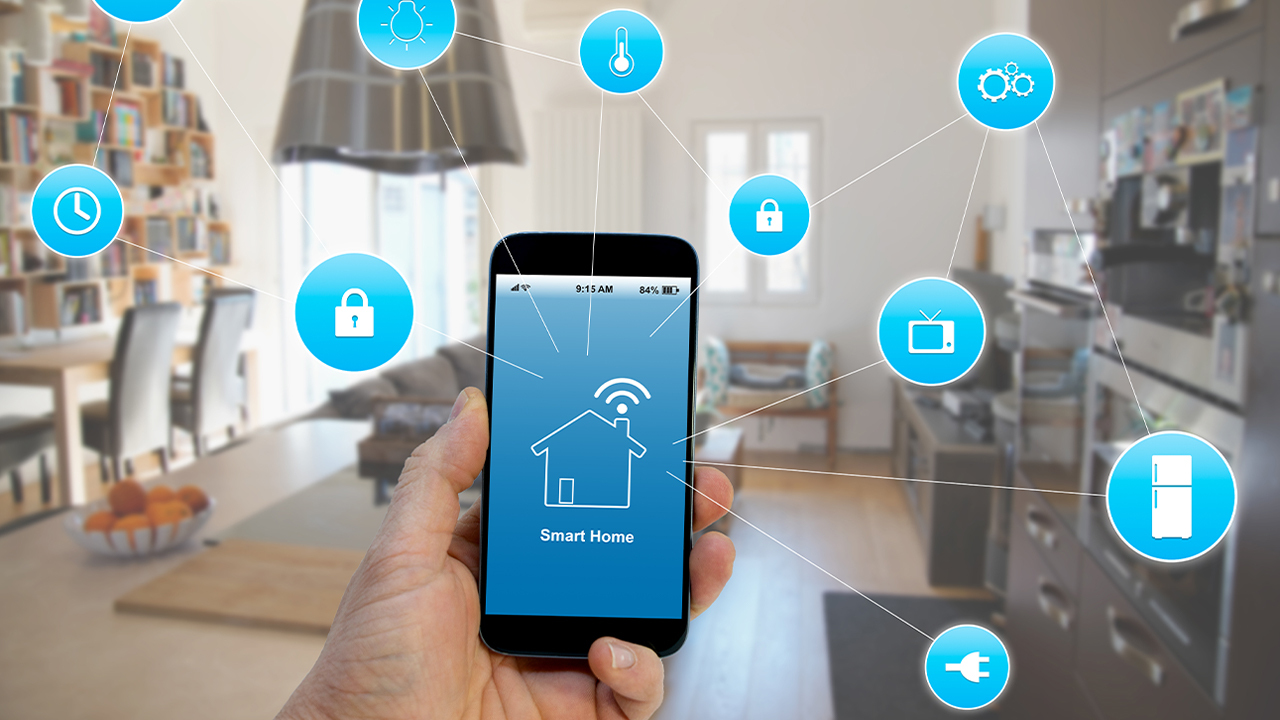 If you're familiar with Slickdeals, you know there's usually a steady stream of home security deals trickling through our website, and for good reason. In the event of an emergency, you'll really appreciate having a comprehensive home monitoring setup, and with today's tech that dream has never been easier (or more cost-efficient) to achieve.
While smart security cameras and security system starter kits are a fabulous first step to making your home safer, it's worth bringing on some additional products once you have the basics covered. We've put together a list of our favorite smart tools that work with many DIY home security systems and can add an extra layer of safety and convenience to your home.
If you want to ensure you get the best price on any of our featured products, set up a Deal Alert and we'll email you the next time it goes on sale.
Smart Floodlights

Even the best DIY home security doesn't typically come with a motion-sensor floodlight. Adding a floodlight to your driveway or side yard entrance can scare off intruders and unwanted animals. It's ideal to install smart floodlights that also record HD video so you can better monitor your property.
The top-rated floodlights with built-in cameras cost between $150 and $300 at MSRP, but it will go a long way towards making your home-security setup feel more comprehensive. It is hard to conduct secret business when a bright spotlight is announcing your presence to the neighborhood.
Recommended Floodlights
Costco normally offers the Maximus 1080p HD Camera Floodlight for $180 with all of the recent reviews being positive. However, we see this model go on sale once or twice a year, so you could potentially bring it home for as low as $119. With this model, you can adjust the motion sensitivity, light brightness and even sound an alarm or pre-recorded message if you are feeling extra Kevin McCallister.
If you are looking for an outdoor light that is a little more discreet, Sam's Club has the Maximus Coach Smart Security Light- Textured Black, which looks just like a decorative outdoor lamp but has camera and alarm capabilities for $170. If you don't want to pay full price, this product and related models regularly go on sale for $20-$30 off, and they occasionally dip below the $100 mark.
Smart Switches and Outlets

Smart switches and outlets can help make it look like there's someone home when you're out and about. They're also practically foolproof to set up and use. Many smart switches can be programmed to follow a schedule; alternatively, find one that can be randomized to complete the "someone's home" illusion.
While this obviously is good for deterring burglars, it's also really nice to be able to turn your indoor lights on remotely so you don't come home to a pitch dark house.
While at home, you can control your lighting with the app or your voice if you have Amazon's Alexa or Google Assistant programmed correctly. It is basically the millennial version of the iconic '90s invention "The Clapper."
Smart Switch Vs. Smart Outlet: What's the Difference?
With the smart outlet, you can control anything that plugs in, not just lights. Although by design, it is limited by the capabilities of what you plug into it. For example, you can use your phone to turn on your coffee maker, but you can't automate it to brew you a fresh cup of coffee unless the machine is already equipped with those capabilities.
A smart switch gives you more flexibility over wired lighting, such as your ceiling fan. Both are ideal options when compared to a smart bulb, which is not as intelligent or seamless as a smart switch or outlet.
Recommended Switches and Outlets
​A TP-Link Smart Dimmers 2-pack at Costco is on sale for $50, typically each dimmer retails for $35 each. If you want to try out smart outlets, Target offers a WEMO Mini Smart Outlet Plug for $20. If you plan on using a bunch of smart outlets, you'll likely want to wait for a better deal to keep the price per unit down. If this sounds like you, set a Deal Alert and wait for summer; Prime Day is notorious for good smart product deals.
Costco has a 2-pack of Wemo Mini Smart Plugs for $30 as well as a 3-pack of Feit Smart Plugs for $27. Not only do many of these smart devices work with Amazon's Alexa, Google Assistant and Apple's HomeKit, but they can also sync with the Nest to create automatic schedules for your home and away-from-home modes.
Smart Pathway Lighting

We know you don't want your home to look like a top-secret bunker with lights and cameras covering every free inch of your walkway. However, a few well-placed smart path lights can help deter potential burglars, as well as help your invited nighttime guests find the front front door without tripping.
Recommended Pathway Lighting
The Philips Hue Calla White and Color Ambiance Outdoor Pathway Light can work as your smart pathway lighting since you can control the lights with your smart devices. While it retails for $150, it dropped to $120 on Amazon last May, just in time for summer.
We are hopeful that more smart pathway lighting options that have motion-sensor and video recording capabilities will pop up on the market. Make sure to set up a Deal Alert and get a notification if there are any sales.
Smart Garage Door Sensor

Ever get 10 minutes into your drive and wonder if you closed the garage door? Chamberlain's MyQ Hub allows you to check the status of your garage door and open and close it remotely. Pair this with a motion-sensor camera and your garage will be well-monitored.
The Chamberlain MyQ Hub is especially useful for allowing gardeners and other service-based workers access to your garage while keeping the rest of your home locked down. I personally appreciated this feature when my family had our water heater replaced. We used the Chamberlain MyQ Hub and a hidden motion-sensor camera so work could continue safely while we were away from our home.
Recommended Garage Door Sensors
Regularly $80, Walmart has limited stock of the Chamberlain MyQ Hub for around $50, and you can sometimes find them for closer to $30. Similarly, Garadget has a remotely-controlled, smart garage door sensor for $99, which is currently $10 off at Newegg.
UP NEXT:
Our editors strive to ensure that the information in this article is accurate as of the date published, but please keep in mind that offers can change. We encourage you to verify all terms and conditions of any product before you apply.