BlockFi Promo: New Customers Earn a Festive $250 Bitcoin Bonus During the Holidays
Newly-funded BlockFi Interest Accounts earn a bonus of $15-$250 for a limited time.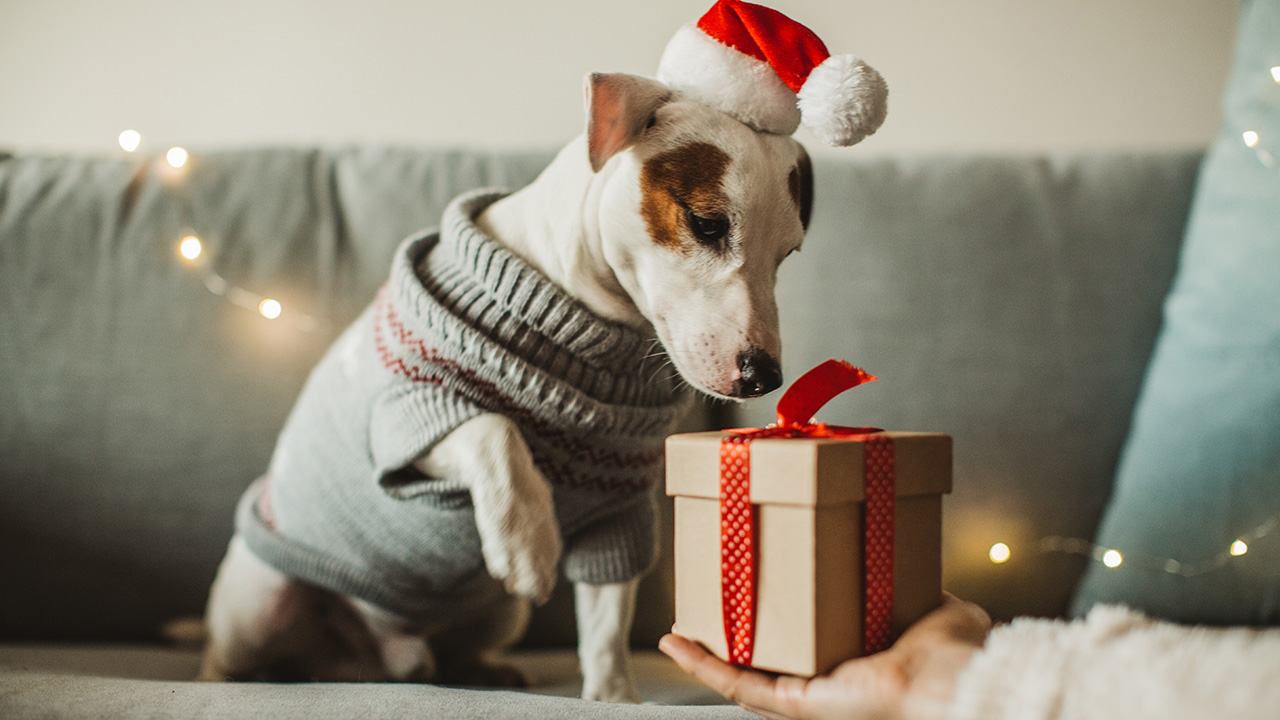 If you are looking to get started with cryptocurrency or want to improve your cryptocurrency portfolio, you may want to know about BlockFi. BlockFi offers a unique cryptocurrency platform that works more like many bank accounts than blockchain wallets.
With an account at BlockFi, you can earn interest on cryptocurrencies you own, use crypto as collateral for a loan or trade currencies including Bitcoin, Ethereum, Litecoin and several stablecoins. Here's everything you need to know to decide if BlockFi could be the right home for your cryptocurrency trading needs.
BlockFi Bonus
BlockFi offers promotions and new account bonuses throughout the year for new and existing clients. These limited-time offers include new deposit bonuses, trading volume bonuses and referral bonuses.
First-Time Trader Offer
Fund your Block Interest Account (BIA) for the first time to earn a one-time Bitcoin bonus of up to $250.
| | | |
| --- | --- | --- |
| Tier | Deposit Amount (New Money) | BTC Payout |
| Tier 1 | $25 – $249 | $15 |
| Tier 2 | $250 – $999 | $20 |
| Tier 3 | $1,000 – $4,999 | $40 |
| Tier 4 | $5,000 – $9,999 | $75 |
| Tier 5 | $10,000 – $19,999 | $150 |
| Tier 6 | $20,000 or more | $250 |
The BlockFi Interest Account lets you put your crypto to work and earn monthly interest payments in the asset-type that you deposit with BlockFi. Learn more about these interest-earning accounts below.
BlockFi Bonus Fine Print
New clients who sign up through this referral link and fund their account during the current promotional period are eligible to receive $15 – $250 Bitcoin bonus (in USDC) depending on their investment tier. The current promotional period is defined as the current calendar month ending at 23:59:59 UTC on the last day of the month.
Please note, this must be your first deposit, and you must maintain a minimum $25 crypto balance through the 14th of the month for two and a half months from the month of eligibility in order to remain eligible. Eligible payouts occur on the 15th of every month on a rolling basis. If the 15th falls on a weekend, then the bonus payout will occur by the end of the next business day. There is a maximum of one bonus per client. This offer cannot be combined with other trading offers. Trading qualifications are dependent upon geographical or regulatory restrictions. Terms subject to change.
Refer-a-Friend Bonus
Once you've become a BlockFi customer, you are eligible for their referral program. For every person that signs up using your BlockFi referral code and deposits $100 or more into their BlockFi Interest Account, you and that friend will each earn $10 in BTC.
You can obtain a BlockFi referral code by visiting the Refer-a-Friend landing page. Similarly, new promotions and past promotions are listed here on the BlockFi promotions page.
What Is BlockFi?
BlockFi is a financial services company that provides deposit accounts, loans and trading for several of the most popular cryptocurrencies. Unlike many crypto wallets, which simply store your digital currencies, BlockFi pays interest on cryptocurrency balances you store in a BlockFi account.
With BlockFi loans, you can unlock the equity in your cryptocurrency holdings without selling. With BlockFi, you can use your crypto as collateral for a loan, similar to how you would use a home for a mortgage or car for an auto loan.
And, of course, one of the most important services is the ability to turn your dollars into crypto and back. BlockFi trading makes that possible.
While BlockFi has a shorter list of supported currencies (also called coins) than some competitors, it is a stable and trusted player in the market with backing from well-known firms including Fidelity, Coinbase Ventures, SoFi, Akuna Capital and Winklevoss Capital (yeah, those Winklevosses). If you are worried about the safety of your cryptocurrency, BlockFi is definitely a trusted name in the industry.
Is Investing in Cryptocurrencies Right for You?
Before diving in with your own new cryptocurrency account, it's important to understand how they work and the risks involved. While there are plenty of crypto millionaires out there, many people have lost a small fortune on these digital assets as well.
Cryptocurrencies like Bitcoin are generally considered very risky and speculative assets. Therefore, you should only invest what you can afford to lose. You may end up doubling, quadrupling or more. But you could also lose it all if there's a negative event in the crypto markets.
If you understand the risks and are still willing to invest, be sure to keep cryptocurrencies as a relatively small portion of your overall assets. Invest or trade with optimistic caution.
BlockFi Products
BlockFi offers several consumer products as well as institutional investment services. For retail customers like you and me, these are the core BlockFi products to know about:
If you have cash deposited in a savings account at the largest traditional banks in the United States, you'll probably earn an interest rate of around 0.01%. At BlockFi, you can earn as much as 860 times more with a rate of 8.6% (as of 8/24/2020).
BlockFi Interest Accounts (BIA) offers compound interest and pays you in the same cryptocurrency you deposit. BlockFi uses your deposits for its collateralized loans similar to how banks lend out deposits to earn money. Here's a snapshot of current rates as of this writing:
| | |
| --- | --- |
| Currency / Coin | Interest Rate (APY) |
| BTC (Tier 1: 0 to 2.5 coins) | 6.0% |
| BTC (Tier 2: 2.5+ coins) | 3.0% |
| ETH | 5.25% |
| LTC | 5.0% |
| USDC | 8.6% |
| GUSD | 8.6% |
| PAX | 8.6% |
| PAXG | 5% |
| USDT | 9.3% |
Source: BlockFi Rates (Slickdeals updates rates periodically. These are accurate as of December 1, 2020)
If you are sitting on a big pile of crypto and are okay with taking it out of cold storage to earn interest, you can bring home a decent return at BlockFi, particularly with the stablecoins paying over 8% APY.
If you have Bitcoin, Ether or Litecoin balances that you don't want to liquidate, you can use those holdings as collateral for a crypto-backed loan in U.S. dollars. Loans start at $5,000. BlockFi offers loans with a loan-to-value (LTV) ratio of up to 50%, which means you have to put down collateral worth at least half of what you borrow.
This could make sense if you have a pile of Bitcoin, for example, that you don't want to sell because you think it will go up in value and you don't want to pay taxes on prior gains. Putting the crypto down as collateral means you don't have to sell but can tap into the dollar-value stored up in those coins.
Crypto-backed loans come with an origination fee of 2%. Interest rates are driven by the LTV:
| | | |
| --- | --- | --- |
| LTV Ratio | Interest Rate | Origination Fee |
| 50% | 9.75% | 2% |
| 35% | 7.9% | 2% |
| 20% | 4.5% | 2% |
Source: BlockFi Rates (Slickdeals updates rates periodically. These are accurate as of September 1, 2020)
These rates feel a bit high, particularly at higher LTVs. However, that can also help explain how BlockFi can pay such great rates for deposits. Borrowing at 4.5% isn't too bad, but you should carefully consider the costs before paying nearly 10% for a collateralized loan.
Buying and selling is at the core of the cryptocurrency marketplace. Whether you're looking to earn a profit through speculative trading or buy and hold for longer-term growth, BlockFi makes it possible.
BlockFi doesn't charge any fees for cryptocurrency trades. Any costs are built into the currency price, so it could be a good idea to check prices on multiple platforms before making a trade.
When withdrawing, there are fees and limits that apply to each coin. Here are the fees for withdrawals:
| | | |
| --- | --- | --- |
| Currency | Withdrawal Limit | Fees |
| BTC | 100 per 7 days | 0.0025 BTC |
| ETH | 5,000 per 7 days | 0.0015 ETH |
| LTC | 10,000 per 7 days | 0.0025 LTC |
| Stablecoins | 1,000,000 per 7 days | 0.25 USD |
| PAXG | 500 per 7 days | 0.0025 PAXG |
Source: BlockFi Fees
Behind the scenes, BlockFi works with Gemini as a custodian, which means Gemini holds your coins for BlockFi on your behalf.
Want to learn more about cryptocurrency trading? Check out our eToro review to learn about this unique social crypto trading platform or head right to eToro, where you can earn a $50 bonus for referring friends.
BlockFi Security
BlockFi is a well-reputed cryptocurrency investment, lending and trading platform that works with strong and trustworthy companies behind the scenes.
From its list of well-known and respected investors to its institutional partners, BlockFi associates with companies that have good reputations, which makes BlockFi that much more trustworthy.
BlockFi uses extremely strong security practices that are on par with industry best practices today. Security concerns may keep you away from cryptocurrencies in general, but shouldn't deter you from trusting BlockFi.
Getting Started With BlockFi
If you are sold and want to get started with BlockFi, head over today to sign up for an account. The process to get started takes just a few minutes and there is no minimum deposit to open a new account.
The cryptocurrency marketplace is rapidly expanding and developing and BlockFi is a major player in the space. If you're looking to find a "bank" for your crypto instead of just a boring digital wallet, BlockFi could be the perfect fit for you.
While we work hard on our research, we do not always provide a complete listing of all available offers from credit-card companies and banks. And because offers can change, we cannot guarantee that our information will always be up to date, so we encourage you to verify all the terms and conditions of any financial product before you apply.