Camera Lens Buying Guide: What DSLR Lens Is Best for You?
Ready to upgrade from the basic lens on your DSLR? We've got tips and info to help you find the right lens for you and your budget.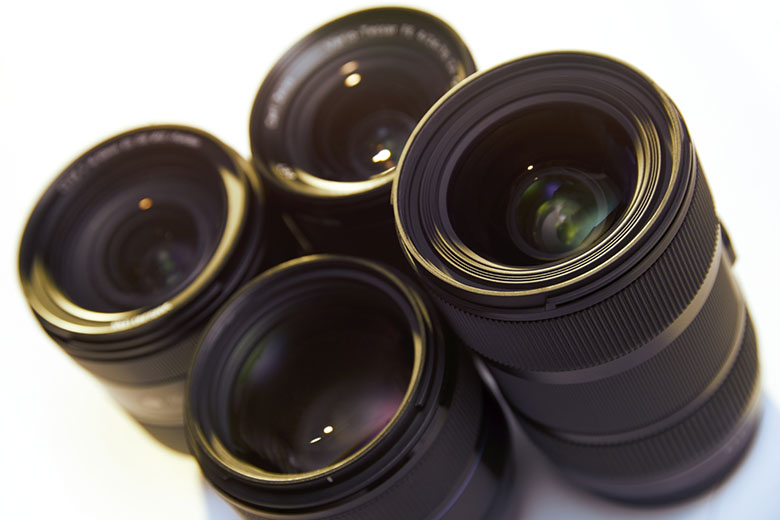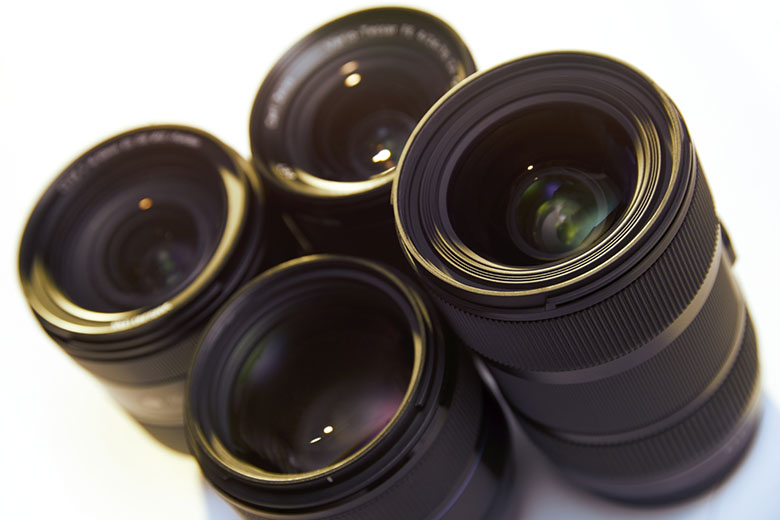 Great photographers have an eye for capturing images, but they also have quality equipment capable of making their vision a reality. Think of yourself as a painter with a brush and no paint, you're not going to get very far. The same goes for a photographer with only a camera body and no lens.
The lens that typically comes with a DSLR (digital single-lens reflex) camera, the 18-55mm, can get old fast. The kit lens is very versatile, but you'll soon realize that it can't do everything you want it to do. Unfortunately, there is no one-size-fits-all type of lens on the market, so picking out your next lens might be difficult.
A good start is thinking about where your kit lens is lacking. Do you find you need more zoom, or perhaps a wider angle to get more in the picture? These types of questions will help lead you in the right direction. The next piece of the puzzle is understanding what each lens has to offer and what all the technical jargon actually means.
Learning the Lens Lingo
DSLR lenses have these crazy names that can be hard to understand if you're not familiar with the terminology. For example, the kit lens that came with your DSLR was something like an 18-55mm f/3.5-5.6G VR II Zoom Lens. If you're new to photography, that might sound like a play call from an NFL playbook, but this name tells us everything we need to know about the lens if you break it down.
Focal Length and F-stop
The 18-55mm represents the focal length, which is measured in millimeters (mm). The simplest way to explain focal length is the higher the number the bigger the zoom, the smaller the number the wider the shot. The 18-55mm lens is a standard lens that is made to capture exactly what the eye sees. If the lens has two numbers (like 18-55mm), it is considered a zoom lens, where as a single lens number (50mm) is a prime lens. The difference being that a prime lens only moves closer to the object when you do.
The next part of the lens name is the f-stop (in our example this is f/3.5-5.6). The f-stop measures the maximum aperture of the lens, which is the amount of light the lens allows into the camera. The smaller the number, the more light the camera will let in. When the camera is zoomed out to 18mm, it has a maximum aperture of f/3.5. When the camera is at 55mm, the maximum aperture is f/5.6. You can change the f-stop to suit your lighting situation, and this number identifies the limits of how much you can change it based on your current zoom setting. For example, if you're taking a picture in a dim room, you can zoom out the camera to 18mm and set the f-stop to a lower setting.
Common Types of Lenses
Standard Lens (35-55mm)
Also known as a mid-range lens, the standard lens is made to capture what the human eye sees. If you want a natural looking photograph, then a standard lens is a great option. Your kit lens typically falls under this category and is perfect for capturing the day-to-day family photos, street photography and even your run-of-the-mill nature photography.
Telephoto Lens (100-300mm)
A telephoto lens is used to take up-close photographs of a distant object. This type of lens comes in handy for landscape, nature and sports photography. Telephoto lenses are bigger, heavier and need stabilization to prevent images from being blurry. Look for vibration reduction or image stabilization features unless you plan to carry around a tripod everywhere you go.
Who Should Buy It:
• Nature/Wildlife Photographers
• Landscape Photographers
• Travel Photographers
• Hobbyist Photographers
Macro Lens (40-200mm)
A macro lens is mainly used to take extreme close-ups. A good macro lens will magnify the subject and capture the tiniest of details. If you often find yourself zooming in on small flowers and wishing you could get a crisp image, this is the lens for you. Macro lenses are also useful for portrait photographers since they can be used to take close shots with blurred backgrounds.
Who Should Buy It:
• Macro Photographers
• Portrait Photographers
Wide-angle Lens (18-30mm)
A wide-angle lens is made to capture a wider field-of-view than the standard size lens. When you look out onto a large landscape, you are capable of seeing an almost 180 degree view. A wide-angle lens will allow you to capture almost everything you see in your view. You've probably noticed objects taken with a wide angle lens look distorted. When the angle is so wide, it causes objects that are straight in reality to look bent in the photo. This may sound like a bad thing, but it can actually create a very pleasing effect.
Who Should Buy It:
• Landscape and Nature Photographers
• Street Photographers
• Sports and Event Photographers
• Hobbyist Photographers.
Now that you've got an idea of what type of lens you want to buy, we'll talk about the best lenses for some the top DSLRs on the market. And, since photography can be an expensive hobby, we'll also let you in on how to spot a good deal.
Nikon D3300 Top Picks
Macro Lens: Nikon 40mm f/2.8G AF-S DX Micro Nikkor Lens $279
This is Nikon's most affordable macro lens and well worth the money. It's a very versatile lens, producing stunning images with superb clarity and vibrant colors. It's the perfect lens for anyone wanting to wet their feet in the macro photography world.
While you may be able to find this lens for a few bucks cheaper than its normal retail price (and with free shipping) from multiple retailers, don't expect much more of a price drop. The best deal we've seen so far was last February when B&H Photo reduced the price by $30.
Telephoto Lens: Nikon AF-S DX Nikkor 50-300mm f/4.5-5.6G ED VR $400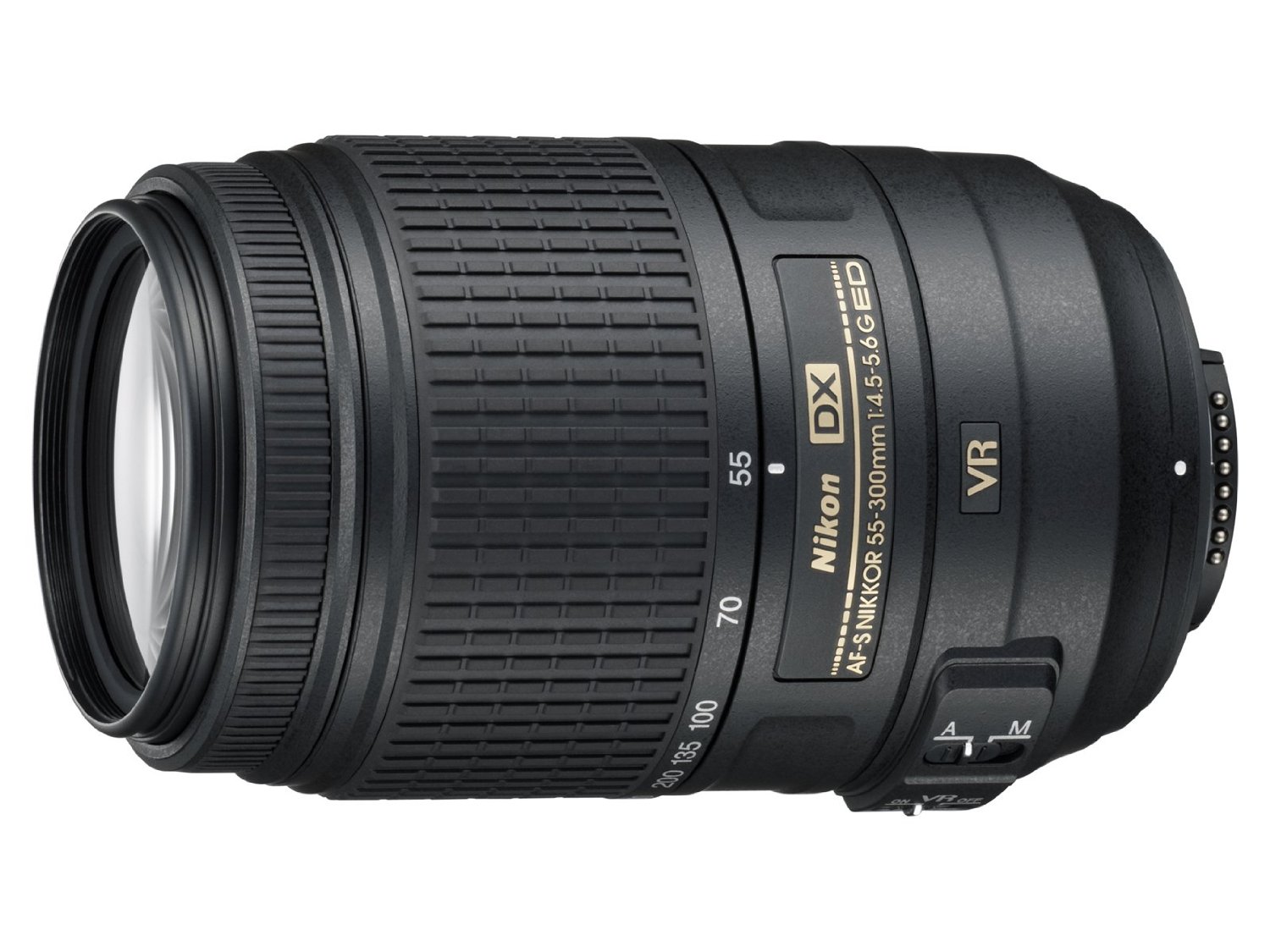 This Nikon telephoto lens is lightweight, reasonably priced, and has rave reviews. It's a nice lens for the nature or landscape photographer who plans to do a lot of hiking.
We've seen deals on this lens for as low as $229.00 brand new, as well as refurbished models for around $199. You'd be wise to keep your eye out for sales (or just set up a Deal Alert) on this lens and you'll likely be rewarded with a solid deal.
Wide-Angle Lens: Nikon 18-140mm f/3.5-5.6G ED VR Auto Focus-S DX NIKKOR Zoom Lens $499
Many Nikon users agree that is the lens to buy when you're ready to upgrade from your kit lens. This wide-angle lens has a quick auto-focus producing vibrant shots that will not disappoint. In addition to being a great wide-angle lens, this lens is well-suited for day-to-day shooting.
You can buy this lens new for just under the retail price of $500 with free shipping from multiple online stores, such as Adorama, B&H and Amazon. While you may find deals selling the lens for under $300, you'll want to make sure you're really getting what you pay for. As Slickdeals users Slappy76 and StaticEletricity pointed out on a recent eBay bargain pricing the lens at $279, you should watch out for unauthorized Nikon resellers, since they may be repackaged kit lenses and have void warranties.
Canon EOS Rebel T5 Top Picks
Marco Lens: Tamron AF 90mm f/2.8 Di SP A/M 1:1 Macro Lens $499
Despite it's tiny size this macro lens produces sharp images from corner-to-corner with amazing details. As Slickdeals user Marsels notes, it may not be the prettiest lens, but it gets the job done and that's what matters at the end of the day
The retail price for this lens is around $499 with free shipping, and that's pretty fair. Try to snag a store sale or coupon, but don't expect this specific lens to sell for much less.
Telephoto Lens: Canon EF 70–300mm f/4–5.6 IS USM Telephoto Zoom Lens $649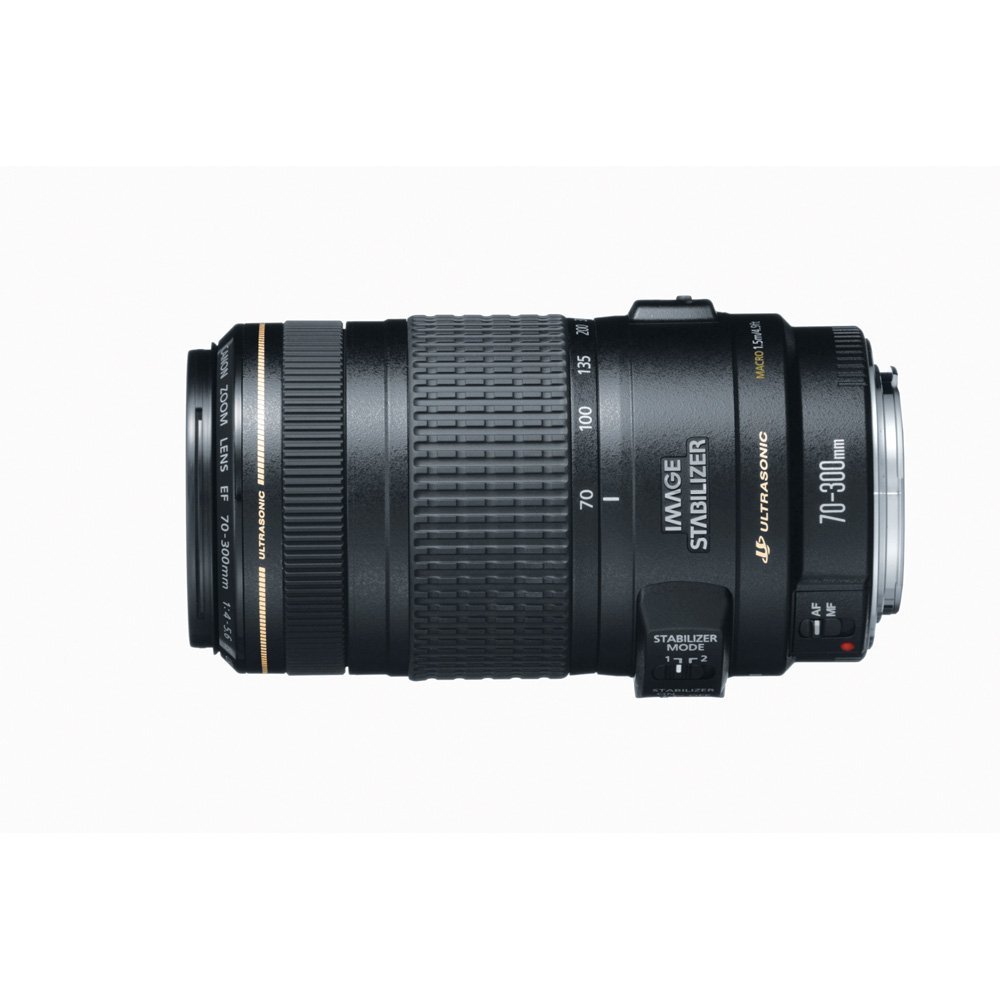 This lens is a bit pricey, but a good telephoto lens is worth every penny. Silent and fast are the two most used words to describe this high performance telephoto lens. If you enjoy wildlife photography and worry about spooking the animals, this is the perfect lens for you.
This Canon lens was priced at $649.00 when it hit the shelves, and that is what you can expect to pay unless you can catch it on a big retailer sale. Keep your eyes peeled for the upcoming Black Friday and Cyber Monday sales to hopefully find this lens a little cheaper.
Wide-Angle Lens: Sigma 10-20mm f/4-5.6 EX DC HSM Lens for Canon EF Mount $479
If you are looking for a solid, well-built lens that produces sharp images, then you won't be disappointed with this Sigma. Slickdeals user
This is one of those lenses that goes on sale fairly often. It's currently available from several retailers, ranging from $344 to $380. It was available just last May on B&H for a cool $269.00. Set up a Deal Alert so you don't miss the next big sale on this lens.
Pentax K-50 Top Picks
Macro Len: Pentax D-FA 50mm f/2.8 Macro $350
This lens is designed to be lightweight and very compact compared to the traditional macro lens. Several people who reviewed this lens noted that they have completely replaced their starter lens with this one.
You'll likely be able to find this lens for a few bucks less than its normal retail price of $350, but it might be wise to wait for a big holiday sale.
Telephoto Lens: Pentax DA 55-300mm f/4-5.8 ED Lens $396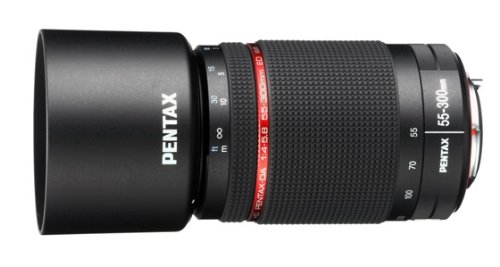 For under $500, this is one of the best telephoto lenses on the market. This lens is even weather-sealed so you can take it out in the elements. Reviewers say this telephoto lens is built tough, works great in bright lights, and performs smoothly when capturing action shots.
This telephoto lens first hit the shelves at around $450, but has since dropped in price and deals can be found for anywhere from $267 to just under $300 at a variety of retailers. Pentax's official store had a great Black Friday sale on this lens last year, be sure to keep an eye out for a great deal.
Wide-Angle Lens: Pentax DA 12-24mm f/4 ED AL (IF) Lens $1079
This wide-angle lens is another pricey piece of photography equipment, but it's one you won't regret buying. This lens is made to be tough, easily interchangeable, and has a fast auto-focus to boot.
B&H Photo has the best current price on this lens at $637 with free shipping, but don't expect that price to hang around long. However, the price was steady at around $711 in early August and can now be found on most sites for between $680 and $700.
Sony Alpha A58 Top Picks
Macro Len: Tamron SP 90mm f/2.8 Di Macro Auto-focus Lens $569
This macro lens has a quiet auto-focus, produces sharp images and doubles as a portrait lens. If you are in the market for a high quality macro lens at a reasonable price, then this is the one.
While the MSRP is more than $500, you can typically expect to pay between $380 and $499 for this Tamron lens. You might also find deals that include free shipping and accessory kits for the lens.
Telephoto Lens: Sony 55-200mm f/4-5.6 SAM DT $198
This is a budget zoom lens by Sony, but that hasn't stopped it from getting great reviews. Don't be fooled by its cheap price and plastic body, this lens can keep up with much pricier lenses.
Amazon and B&H both currently carry this lens for $148 with free shipping, which is a great price for what you're getting.
Wide-Angle Lens : Samyang 16mm f/2 ED AS UMC CS Sony-alpha $349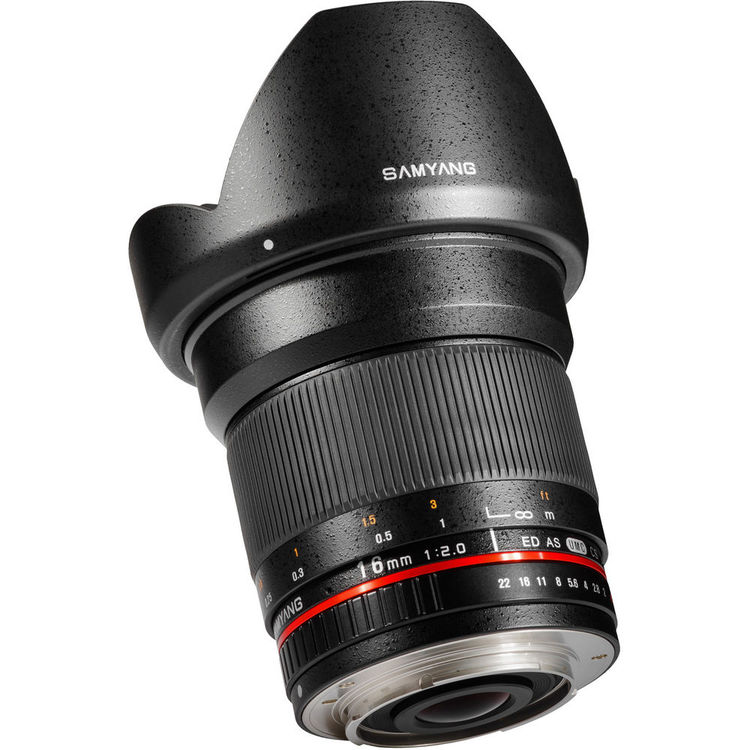 Reviewers call this lens phenomenal, and with good reason. It excels at wide-angle photography and produces extremely sharp images that would make any photographer happy.
You should be able to easily find this lens for around $299 and often with free shipping.
Final Thoughts
Make note that some lenses are made to fit only one manufacturer's cameras, and in some cases, a single series of cameras by that manufacturer. Double-check that the lens mount is compatible with your camera body before making a purchase.
See all camera lens Slickdeals here!
Images courtesy of ©iStock.com/diego_cervo, Amazon.com, B&H.