Why I'll Never Consider Closing My Chase Total Business Checking Account
Chase is one of the biggest names in banking in the world and offers top-notch service for small business customers.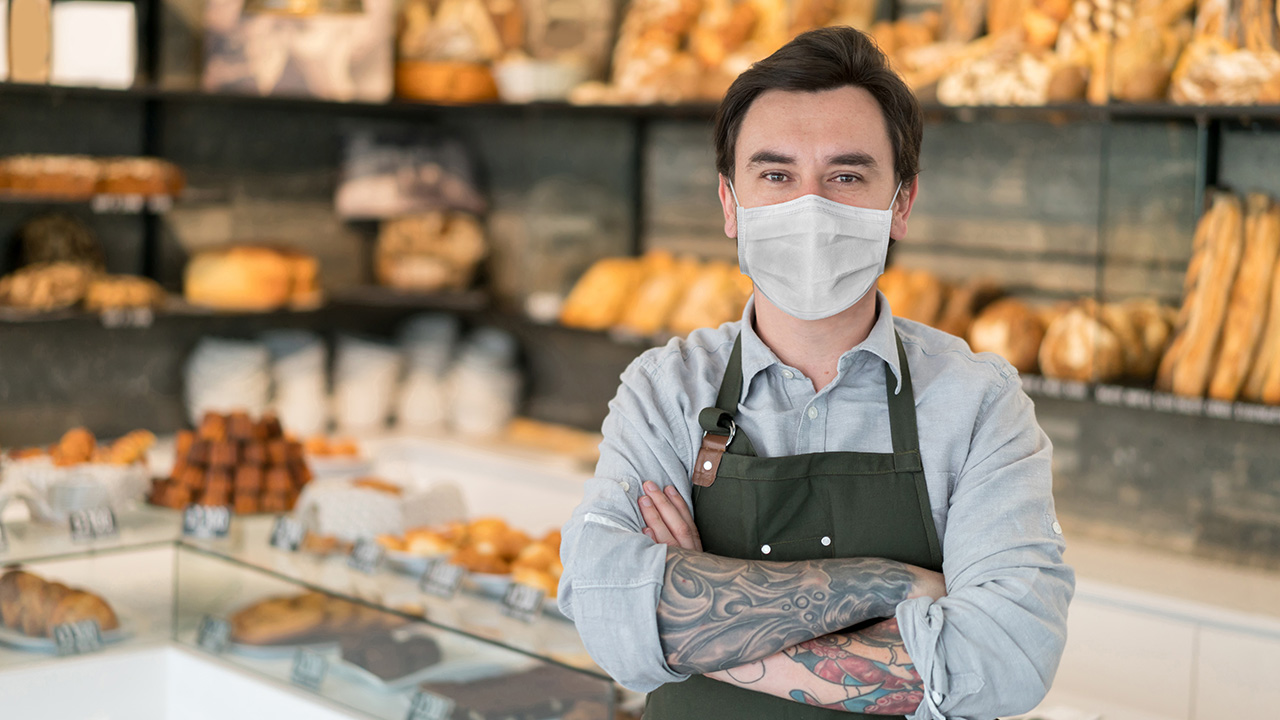 When I registered my business as an LLC while living in Portland, Oregon, I looked at local and regional banks, credit unions, online banks and nationwide banks when deciding on the best checking account for my needs. I have to admit I was a little surprised when I discovered that my best option was Chase, one of the biggest banks in the country.
With the scale of a bank like Chase, you can get just about any banking need met under one roof and with one online login. While the rates and fees are not the best around, I found the overall account offering to be good enough that I've opened up additional accounts with Chase as my business has grown and evolved.
Here's a look at why I have my business checking account at Chase and why it might be a good fit for your business too.
Chase Total Business Checking® Account
One of the Best Branch and ATM Footprints in the U.S.
While I'm a big fan of community credit unions and online banks, there's something to be said about the ability to walk into a branch in most large cities in the U.S. to get help with my accounts in person. According to the Chase website, it has nearly 4,900 branches in 38 states and Washington, D.C. Odds are there's a Chase branch somewhere near you.
If you just need to deposit a check or want quick cash, you can skip the teller and head to a Chase ATM. Chase does charge fees for using ATMs outside of the Chase network, but my business doesn't need cash all that often. Moreover, there are 16,000 Chase ATMs to choose from if I do need one.
Chase Can Handle Virtually Any Banking Need
Most small banks have a limited selection of business accounts, but Chase has products from solo-run side hustles all the way up to Fortune 500 multinational conglomerates. I personally fall into the small business camp, with just myself and a couple of contractors working for my company. When I first compared options for a small business checking account, Chase had an account almost perfect for my needs.
My business runs on a Chase Total Business Checking account that has no recurring fees as long as I keep at least $1,500 in the account at all times, which isn't a problem. The account includes unlimited electronic deposits and up to 100 transactions per month at no additional charge, up to $5,000 in monthly cash deposits with no charge and many useful online banking features.
Learn more at our full Chase Total Business Checking review.
Surprisingly Great Customer Service
When I think of big companies, I remember the bad customer service I've received from airlines, cable companies and yes, even banks. But I've had surprisingly great customer service from Chase in all of my personal and business dealings with the company.
While the customer may not always be right at Chase, I have found its customer service to be professional, friendly and fair. In addition to my business bank accounts, I have a long list of Chase personal and business credit cards. When I've needed help with any of my accounts, Chase has almost always made it an easy process to resolve my issues.
Chase Total Checking Bonus
For a limited time, new customers may earn a $300 new account bonus when opening their Chase Total Business Checking account.
To receive this bonus, you must meet three criteria:
Deposit $1,000 of new money to your checking account within 20 business days of account opening. With five business days in a normal week, this gives you almost one month to meet the deposit requirements.
Maintain a minimum balance of $1,000 for at least 60 days.
Complete five qualifying transactions within 60 days of account opening. These transactions include debit card purchases, Chase QuickDeposit, ACH credits or incoming and outgoing wires.
Once you meet these criteria, your $300 new account bonus will be deposited to your Chase Total Business Checking account within 10 business days.
Excellent Mobile and Online Banking Experiences
One of the biggest problems with smaller banks are their apps and websites. Some pay outside firms to give them a fully functioning online banking system, but oftentimes banks fall short. With Chase, I am almost always impressed with the digital experience.
I use the Chase app to check my balance and deposit checks multiple times per month. It also includes the ability to send near-instant payments for free with Zelle, which I use to pay my main virtual assistant. Again, size has its advantages. You definitely see these advantages in the Chase mobile app and on the Chase website.
Beware of Fees and Poor Interest Rates
Before you put on your mask and run into a local Chase branch for a socially-distanced account signup, take a few minutes to review the fees and rates. These are the biggest downsides of Chase accounts.
For example, my Chase savings account pays me just 0.01% APR, which is about as close to no interest as you can get. There's also a monthly account fee of $15 unless you meet minimum balance requirements. If you're able to avoid fees and don't need to save a large balance, you'll probably be fine at Chase. But if you have a ton of transactions or are worried about fees, there are some lower-fee options out there as well.
Chase Is a Great Choice for Small Business Banking
Small businesses have a lot to worry about. From payroll to inventory to customer service, there's plenty to keep you busy as a small business owner. It's a good idea to choose a bank that makes things easy.
That's why I have my own business checking at Chase. It's easy, I'm able to avoid most fees and they can handle virtually anything I need. If you have a small business and you're shopping around for an account, the Chase Total Business Checking account is definitely worth considering.
---
Any product or service prices/offers that appear in this article are accurate at time of publish, and are subject to change without notice. Please verify the actual selling price and offer details on the merchant's site before making a purchase.