Chase Business Complete Banking Bonus: $300 for New Customers
Chase debuts its newest business checking account with a big cash bonus.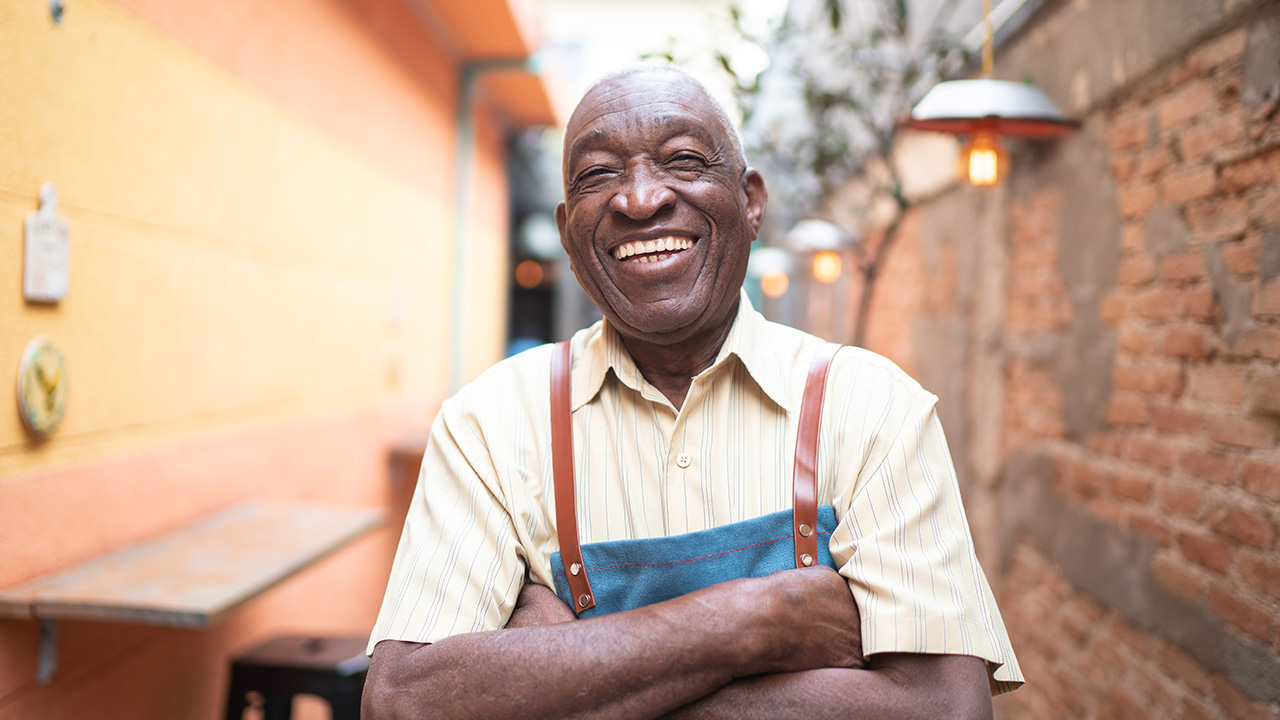 Chase Bank's newest business checking account makes it easier to qualify for fee-free business banking and adds a $300 bonus to sweeten the deal.
Everyone enjoys an extra bonus. Entrepreneurs and small business owners are no exception. So, it may pique your interest to learn that you can potentially earn an extra $300 when you open a new Business Complete℠ Checking account with Chase.
A business bank account is an important tool for any entrepreneur or small business owner — both for tax and accounting purposes. Not sure whether your new business endeavor needs its own, separate account? It may help to take a look at what the U.S. Small Business Administration (SBA) has to say. The SBA recommends opening a business bank account as soon as your business is ready to start spending or accepting money.
If you haven't set up a dedicated business bank account yet, or if you're in the market for a new one, a Chase Business Complete Checking account is worth your consideration. Monthly service fees start as low as $0. But you should be aware that those same monthly service fees can be as high as $15, depending on how you use the account. On a more attractive note, if you're willing and able to complete a few qualifying activities, you could wind up enjoying an $300 bonus when you open a new account.
Introducing Chase Business Complete Banking℠
Chase Business Complete Banking debuted in November of 2020. The new product replaces three of the bank's former business checking account solutions — Chase Total Business, Chase Performance Business Checking and Chase Platinum Business Checking.
New customers will no longer be able to sign up for the old business checking options. In fact, customers who currently hold a Chase Total, Performance, or Platinum Business account should expect a transition to the new Chase Business Complete Banking in the near future.
Chase Business Complete Banking Bonus: $300
Qualifying for the $300 new Chase business account bonus isn't difficult. But there are a series of qualifying activities you'll need to complete to be eligible.
To qualify for the $300 bonus you must:
Be a new Chase business checking customer.
Deposit $2,000 or more (total) within the first 20 days from account opening
Maintain at least a $2,000 balance for 60 days.
You will also need to complete at least five "qualifying transactions" within the first 60 days of opening your account. Qualifying transactions may include any of the following:
Debit Card Purchases
Chase QuickDeposits (Make mobile check deposits through the Chase Mobile app.)
Chase QuickAccept Deposits (Accept credit card payments through the Chase Mobile app.)
ACH Credits (Additional fees of $25 per month for up to 25 payments may apply.)
Wire Transfers (Both Credits and Debits)
It is worth noting that $300 isn't the most generous bonus offer we've seen from Chase. In the past, the bank has offered a $500 new account bonus to qualifying new customers. Yet as far as current bank bonuses are concerned, $300 is still attractive. And, if you already need to open a new business checking account anyway, it's a nice added perk.
Read the Fine Print
In addition to the details above, you should take the time to review the fine print of the new account bonus offer itself. For example, in the past Chase Bank has mentioned that it will issue a 1099-INT form with its new business account bonuses. If Chase does issue a 1099-INT to your business, you'll need to include it on your business tax return.
There may also be a minimum amount of time you must keep your new business checking account open and limitations on how often you're eligible to receive a new account bonus from the bank. Finally, be on the lookout to see if the offer comes with an expiration date, along with how many business days it takes to receive bank bonuses once you qualify.
Account Features, Benefits, and Fees
Chase offers a lot of value to its business banking customers. For many, the $300 new account bonus may be enough of an enticement to motivate you to open a new Business Complete Checking account. But, once you're a business banking customer, there are several reasons you may want to stick around.
Benefits and Features
As a customer with a Chase Business Complete Checking account, you can enjoy perks such as QuickAccept, QuickDeposits and several convenient options for waiving the monthly fee.
Monthly Fee Waiver Options
Chase Business Complete Banking accounts have monthly service fees that range up to $15. But if you complete any of the following, the bank will waive your monthly fee in full:
Keep a minimum daily account balance of $2,000 or more
Make $2,000 or more in monthly purchases on a Chase Ink Business credit card
Receive $2,000 or more in monthly deposits through QuickAccept or other Chase merchant service solutions
Link your Chase Private Client Checking account with your business checking
Have qualifying active-duty or veteran military status (and an acceptable means to prove it)
Previous Chase Business account holders enjoyed the opportunity to avoid monthly service fees as well. But Chase Business Complete Banking accounts give you more ways to earn this savings.
Payment Acceptance
Your business can process debit card purchases and credit card purchases conveniently using the QuickAccept service through the Chase Mobile app. And you can enjoy this benefit without filling out any additional applications. Just remember, processing credit cards or debit cards isn't free. You will pay additional fees for each transaction whenever your business accepts electronic payments, just like you'd expect to pay with a traditional merchant account.
Same-Day Deposits
Some banks require you to wait before you can access the funds that you deposit into your business checking account. That's not the case with Chase Business Complete Banking. Chase offers your business same-day deposits using its QuickAccept service, and it does so without charging you any additional fees for the benefit.
Mobile Deposits
Make unlimited electronic deposits, ACH deposits, and Chase QuickDeposits into your business checking account each month.
Check Monitoring Services
If your business accepts checks from customers, you can track those payments (and returns) using Chase's Check Monitoring Services.
Account Alerts
Keep tabs on your account activity by setting up free alerts.
Multiple Ways to Manage and Access Your Account
As the largest bank in the United States (and one of the largest banks worldwide), Chase has banking options for businesses of all sizes. Fans of in-branch banking will likely enjoy the ability to access the bank's network of 16,000 ATMs and over 4,700 locations. You can also use Chase Business online and the Chase Mobile app for easy online account management options if you're not able (or not interested in) visiting a physical branch location.
Other Benefits
In addition to business banking, Chase also has personal banking options and investment accounts available as well, if you prefer to house all of your banking needs under one roof. Finally, Chase Bank offers numerous financing options when you need to borrow money such as business loans, credit cards, mortgage loans, personal loans, auto loans, home equity loans and lines of credit, and more.
Chase Business Savings
Business owners and entrepreneurs can also opt to open a business savings account with Chase. A business savings account can be a great place to stash away extra cash reserves (like an emergency fund for your business) or to save money toward a business goal. It can also serve as added protection against business checking overdrafts and their associated costs.
Currently, Chase offers three types of business savings accounts — Chase Business Total Savings, Chase Business Premier Savings, and Chase Business Certificates of Deposit. All three accounts give you the chance to earn interest on your savings balance, but the fees and benefits of each vary.
The cheat sheet below can help you compare key differences between the three savings account options.
| | | | |
| --- | --- | --- | --- |
| | Chase Business Total Savings | Chase Business Premier Savings | Chase Business Certificates of Deposit |
| Monthly Service Fee | $10 | $20 | None |
| Monthly Service Fee Waiver | Maintain a minimum balance of $1,000 (or hold a linked Chase Business Complete Banking account) | Maintain an average daily balance of $25,000 among all of your qualifying Chase business accounts | N/A |
| Annual Percentage Yield (APY) | 0.01% APY | 0.02%-0.04% APY (Based on Balance) | Fixed rate of return (0.02%-0.05%) based on balance and if the account is linked to Chase business checking account. |
| Deposit Limit | 15 free per month (up to $5,000 in cash deposits per statement) | 30 free per month (up to $10,000 in cash deposits per statement) | $1,000 minimum opening deposit |
| FDIC Insured | Yes | Yes | Yes |
Chase Business Savings Drawbacks
As you can see above, monthly maintenance fees and low interest rates are the two biggest drawbacks of Chase business savings accounts. If you can get by with a Chase Business Total Savings account or if you maintain a high enough average daily balance for a Chase Business Premier Savings account to make sense, you can enjoy either of these options without the added cost.
But if you're looking to earn a better rate of return on your investment, Chase's options may leave you wanting more. Other banks may offer a higher annual percentage yield on your business savings balance.
Referral Program
An added benefit of being a Chase Bank customer is that you may be eligible to participate in the bank's referral program depending on the type of accounts you have open. You can earn $50 per referral when you fill out this form and your friend opens a qualifying bank account.
Your total referral earnings are capped at $500 per year — $50 each for up to ten total friends. And, not only can you earn a referral bonus when your friend or family member opens an eligible account, your loved one may be able to earn a reward as well. Depending on the account type, the person you refer will have to complete certain qualifying activities to receive his or her bonus.
Note that Chase may report your bank bonuses to the IRS via Form 1099-MISC since they are considered to be miscellaneous income. At the moment, Refer-A-Friend bonuses are not available to those opening new Chase business checking accounts. However, if Chase Bank is your credit card issuer, you may be eligible to earn additional credit card referral bonuses — both on the business and personal side.
Should You Open a Chase Business Complete Banking Account?
There is no one-size-fits-all solution when it comes to business bank accounts. Yet whether you're just starting out or running a large, well-established corporation, a Chase Business Complete Banking account might be a good fit for your business checking needs.
A few reasons you may want to consider a Chase Business Complete Banking account include:
You value the simplicity of having personal and business banking options with a single institution.
The ability to access Chase's vast network of in-person branches and ATMs works well with the way you do business.
You appreciate the bank's user-friendly mobile and online banking solutions.
Monthly service fees likely won't apply to you based on the way you manage (or intend to manage) your business banking accounts.
Accepting limited electronic payments each month (without setting up a formal, separate merchant account) would make it easier for your business to collect payments.
You're in the market for a new business checking account anyway and want to take advantage of the $300 new account bonus.
Of course, it's smart to do your research and shop around before you open a new business bank account with Chase Bank or anyone else. If you're like most small business owners, you're likely to set up a new bank account and then stay put for some time. So, take your time and compare what's available before you officially apply.

While we work hard on our research, we do not always provide a complete listing of all available offers from credit-card companies and banks. And because offers can change, we cannot guarantee that our information will always be up to date, so we encourage you to verify all the terms and conditions of any financial product before you apply.